The manager of an award-winning hotel says Donegal tourism is in a better position to bounce back than ever before.
Carolynne Harrison and her team at the Shandon Hotel & Spa overlooking Marble Hill beach are all hoping to be back in business in time for Christmas.
"We had a lovely summer and whilst it wasn't normal due to the pandemic we know we made our guests feel welcome," she said.
"What we saw during those wonderful months when we operated within all the guidelines was how many new visitors we attracted for the first time and how much they loved coming to Donegal.
"I truly believe so many of them will be back again next year because of the experience they had here.
"I heard one comment on national radio that Donegal is 'the new Kerry' and I don't think that was too far off the mark."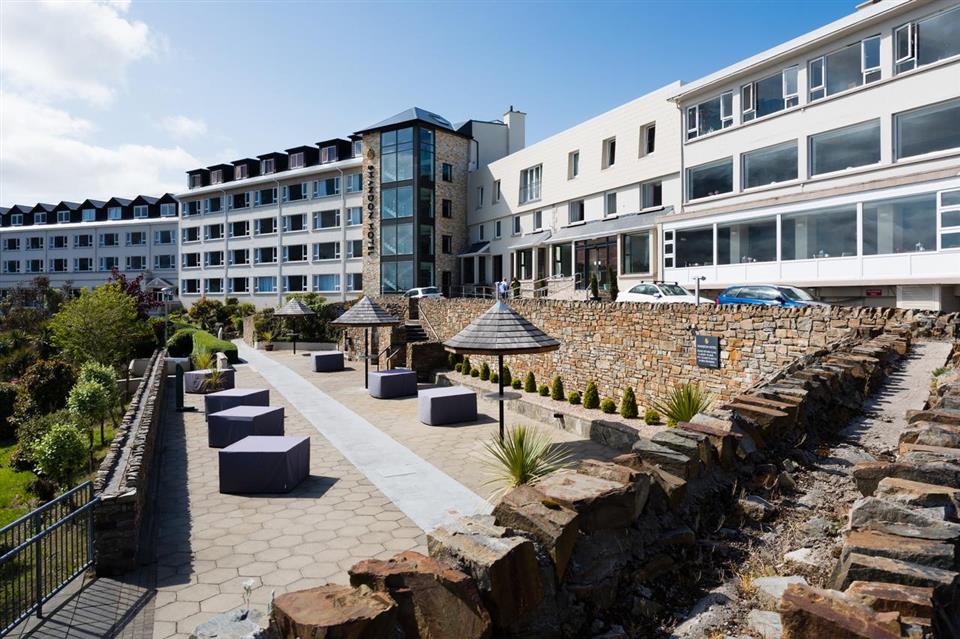 And Carolynne says improvements locally in Marble Hill will help make the visitor experience even better.
"I was interviewed for Donegal Daily just under two years ago. It was December 2018 and it was for the 'My Donegal' series," she said.
"One of the questions I was asked was what I would do with €1M to improve Donegal and I said I'd spend it on proper parking facilities at Marble Hill Beach and new mains water pipes in the area.
"Well I'm glad to say Irish Water responded. To their credit and to the credit of Donegal County Council the old pipes were replaced so that there is now a secure water supply for the hotel and the residents.
"And this summer – after years of hoping – again Donegal County Council stepped up to the mark and did an excellent job providing parking bays and spaces at the beach. The workers involved did a super job on it so it's ready for next year when hopefully visitors will return again in huge numbers."
Carolynne also had another wish during that Donegal Daily interview – a hope that the 9 per cent VAT rate for the hospitality sector would return.
Last month the Government reintroduced the lower rate in response to the pandemic.
"Hopefully the rate is here to stay," said Carolynne.
"Rural Donegal needs tourism to survive into the future and low VAT rates will help us into the future, especially during these times."
Tags: