The 14 day Covid incidence rate across Donegal continues to remain high with four of the top 10 incidence rates being in the county.
Buncrana, Letterkenny, Carndonagh and Lifford/Stranorlar all have way above average incidence rates nationally.
Buncrana remains highest with an incidence rate of 537 cases per 100,000 people while Letterkenny remains second highest with 410 cases per 100,000 people.
Carndonagh is fifth highest in the country with 312 cases per 100,000 people and Lifford-Stranorlar is the tenth highest with 282 per 100,000 people.
Chair of NPHET's Epidemiological Modelling Advisory Group Professor Philip Nolan said the epidemiological situation for Ireland broadly shows "very significant improvements."
However, he admitted the virus incidence rate here in Donegal remains "persistently high."
Speaking at the Department of Health briefing, he stated that over the last week case numbers have been falling.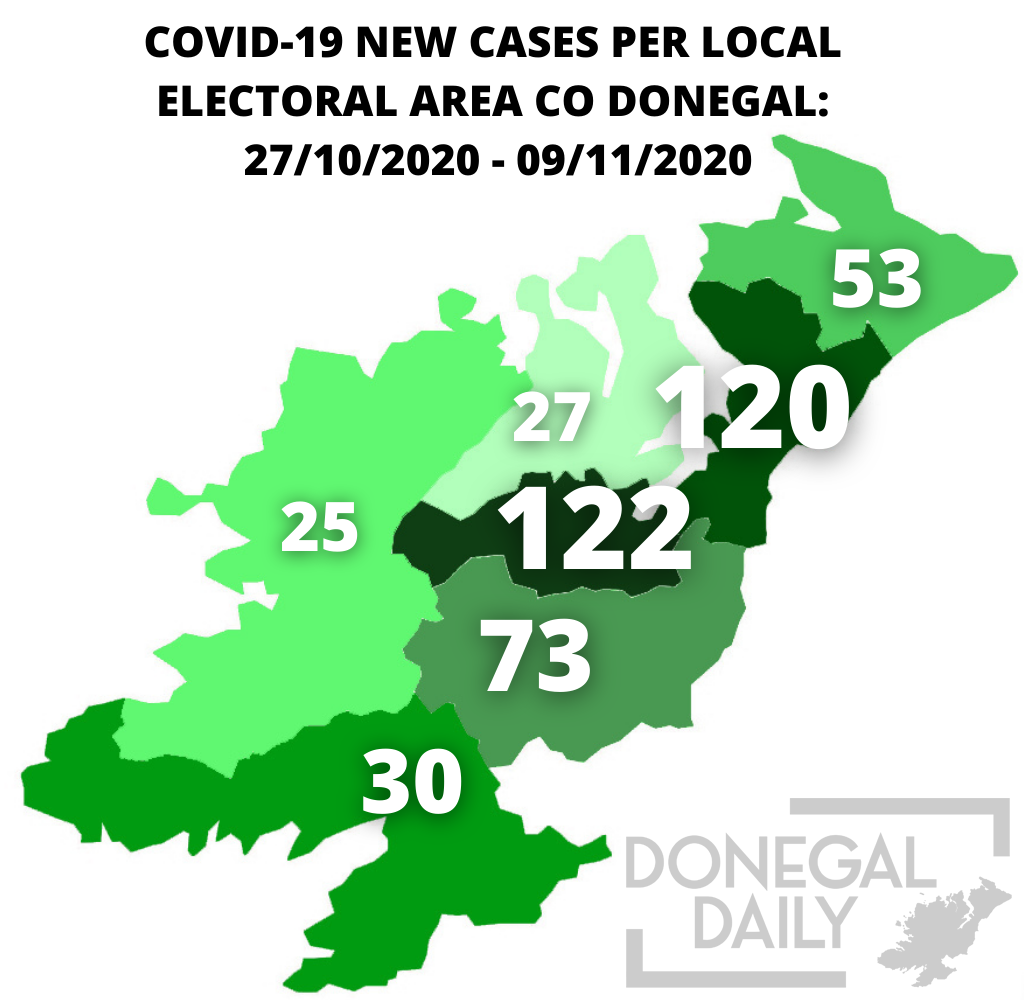 The professor explained: "Each day, when we look at the case numbers, on average we're seeing 6 per cent fewer cases than the proceeding day.
"If we keep this up for the remaining three weeks [of Level 5 lockdown], we are almost certain to see fewer than 100 cases per day by the 1st of December."
However, Donegal's incidence decrease has been "much slower".
The Professor explained: "We are beginning to see improvements across the counties of Ireland, some more than others.
"There is a part of the country where incidence is persistently high and that's Donegal.
"The incidence in Donegal is decreasing – the measures there are having effect but the incidence is decreasing much more in the other parts of the country."
In a message to those living in Donegal, Prof Nolan said: "These measures work.
"We can see in the rest of the country that Level 5 measures are clearly taking effect.
"In some parts of the country, we simply have to persist with those measures for longer."
Tags: