A woman viciously attacked three neighbours from a Donegal island after a row over gossiping and Facebook threats.
Amanda Rodgers appeared at Falcarragh District Court charged with a number of charges of assault and making threats against the women from Tory Island.
The court was told that all four women knew eachother and all had originally been islanders.
Rodgers, aged, 29, pleaded guilty to the charges which took place on a number of different occasions in the summer of 2019.
The accused was charged with assaulting Bridget Doohan, a woman in her 60s, at Ballina, Falcarragh on August 23rd.
Ms Doohan told the court she had known Rodgers since she was a child on the island and had simply said hello to her on the street on the day in question.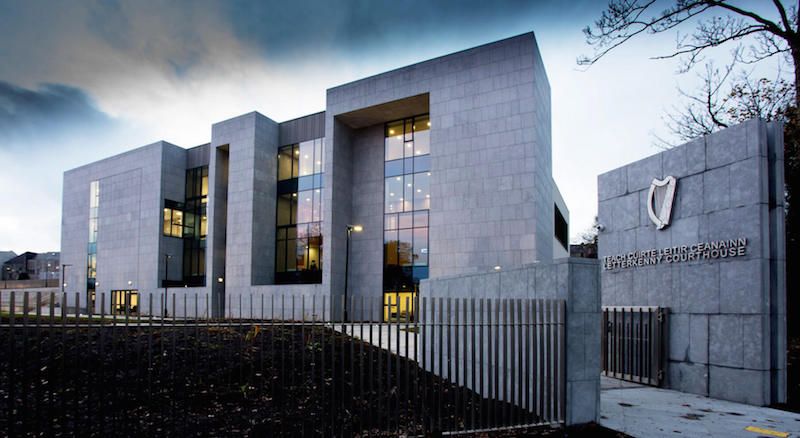 The victim claimed that Rodgers then asked if she was talking to her today before she suddenly came back and began to slap her in the face repeatedly.
Rodgers knocked Mrs Doohan's glasses off and continued to slap and kick her accusing her of telling other people about her business.
Ms Doohan added that the incident has left her very nervous saying "She kicked me until I was black and blue and kept slapping me again and again and again.
"I have grandchildren and I was afraid that she was going to come after them and I was afraid she would get the wee children and hurt them."
She told how she had to pay €225 in medical bills to her doctor as a result of the attack and a further €180 for new glasses.
On July 23rd, Rodgers attacked another neighbour, Grainne McGinley, 55, on Falcarragh's Main Street.
She shouted at Ms McGinley, threatened her and then grabbed her by the throat.
And on September 6th she attacked another neighbour, Bridgeen Callaghan at the Centra Supermarket in Falcarragh.
The court was told that this followed threats on Facebook by Rodgers on the 6th and 8th of September.
Defence solicitor Mr Patsy Gallagher told the court that his client had a serious issue and was addicted to cannabis.
He said "She comes from a small island community where they all frequent and know eachother. She became addicted to cannabis on the mainland and went into a deep, dark hole in 2019.
"She has got treatment but she still has to regain the trust of her community, a small community. She offers her wholesome and heartfelt apologies to these women for what she has done.
"This was a very sick young lady and I hope the victims realise she was sick. In certain communities drugs are frowned upon and it is a black mark against you," he said.
Judge Paul Kelly adjourned the case until February 17th for a community service and probation report and to examine a restorative justice option as well as time for Rodgers to pay compensation to her victims.
Tags: