Ten years on from the recession Donegal Daily speaks to Letterkenny business owners Anne Blake and Claire McDonough about how they adapted to come out the other side.
In 2005 friends Anne Blake and Claire McDonough took the ultimate risk in their belief that Donegal needed an interior design and specialist gift store.
They quit their local authority jobs with Donegal County Council and opened La Maison in Letterkenny.
It was a huge risk as neither had much experience in the field apart from a good eye for colour and design.
Anne said "We saw an opportunity to bring quality home and gift products to Donegal, particularly for the wedding gift market. We spent two years researching the idea and took the leap to resign from our jobs in Donegal County Council.
"For the first few years the shop flourished and we introduced Donegal's first online wedding gift registry. From day one we totally focused on our customers, constantly listened to them and adapting our offering."
However, that promising start soon began to slow a little in 2007 as the first signs that the galloping Celtic Tiger was becoming a little lame began to surface.
The women noticed a slow-down in sales which was the bedrock of their business.
Anne puts it bluntly "Firstly we quickly realised we needed to offload as much stock as possible as we had huge storeroom full of Villeroy & Boch china."
They soon realised that if the doors of La Maison were to stay open and their dream remain a reality, they needed to diversify but still maintain that personal relationship with customers.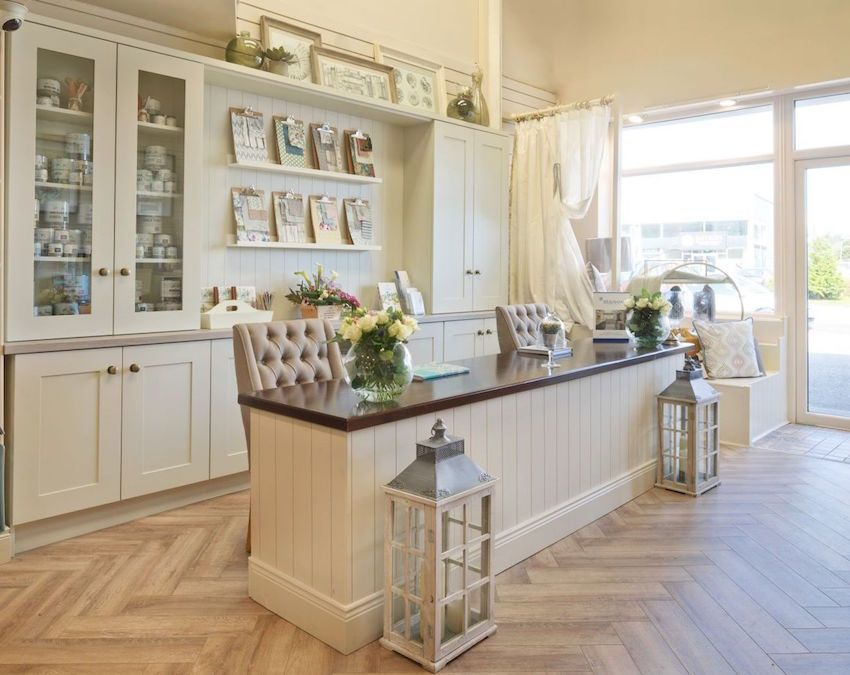 So they retrained while still juggling the shop, motherhood and selling as much as they could for the demand that was there.
Customers may have been surprised to be met by Anne and her infant daughter Annie in a car seat in the shop but needs must.
Claire explained "By late 2007 we could see things starting to slow down and made the decision to adapt the business again by retraining as Interior Designers.
"This enabled us to slowly steer the business away from pure retail depending on sales and stock, to one where we could harness our design skills through consultancy and manufacturing.
"We did this slowly, building relationships with our trusted trade partners, hiring a skilled and creative team of designers and curtain makers, and building a discerning fabric library. We wanted to rebuild the business without borrowing money so we took our time."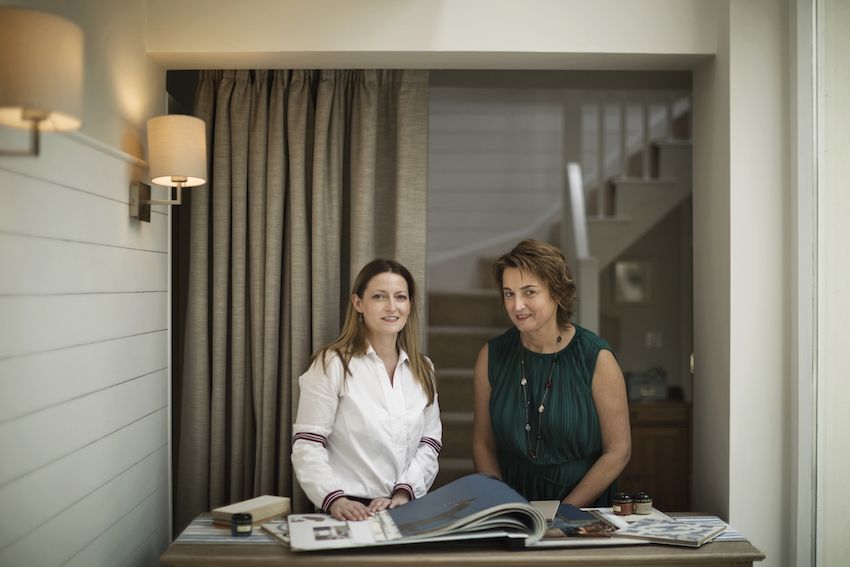 The women also identified that their customers may not be so flush with money anymore so they catered to their needs at the time by providing DIY classes while still keeping those relationships.
"Our customers were also feeling the pinch financially and we saw an opportunity to still serve them by providing products and workshops on upcycling. So we introduced furniture painting, lampshade making, and seasonal décor workshops.
"These were so popular and most definitely helped us keep the business open during the leanest year. The average spend was down per household – so upcycling and value for money was so important for our customers. There was a huge increase in DIY," said Anne.
During that time the business not only survived but began to get stronger.
They held offbeat Christmas décor workshops which are common today but which were very innovative ten years ago.
"You know when you're doing something right – when competitors follow. In the business world you are either a sheep or a shepherd," laughs Anne.
As people began to emerge from the recession, the work of Blake and Donough and their eyes for detail began to spread from Killybegs to Malin Head and beyond.
Ten years on they have taken another strategic decision to operate solely as a dedicated Design Studio with their own onsite manufacturing workroom from the same shop where La Maison sold its first wedding gifts.
They now employ six employees who comprise a team of interior designers, curtain makers and quality control.
When the first Covid lockdown struck they used the time to physically refurbish their premises into a new studio and design a new website that they say reflects their interior design business.
"We are very excited about the future, we feel we have put our Covid time to good use with a new studio, new website, and an excellent team now in place.
"We are very flexible, used to adapting and pivoting so whatever happens, expect to see La Maison flourish," said Claire.
Tags: