The Donegal Local Development CLG team are hosting a 'DLDC Christmas Food Appeal' this Thursday 3rd December.
The Community Hands vans will be at locations across the county on the day, and it is hoped that each van can be filled with food to donate to local charities.
Help spread the word and make sure that all families have a very happy Christmas.
For collection details, see the poster below: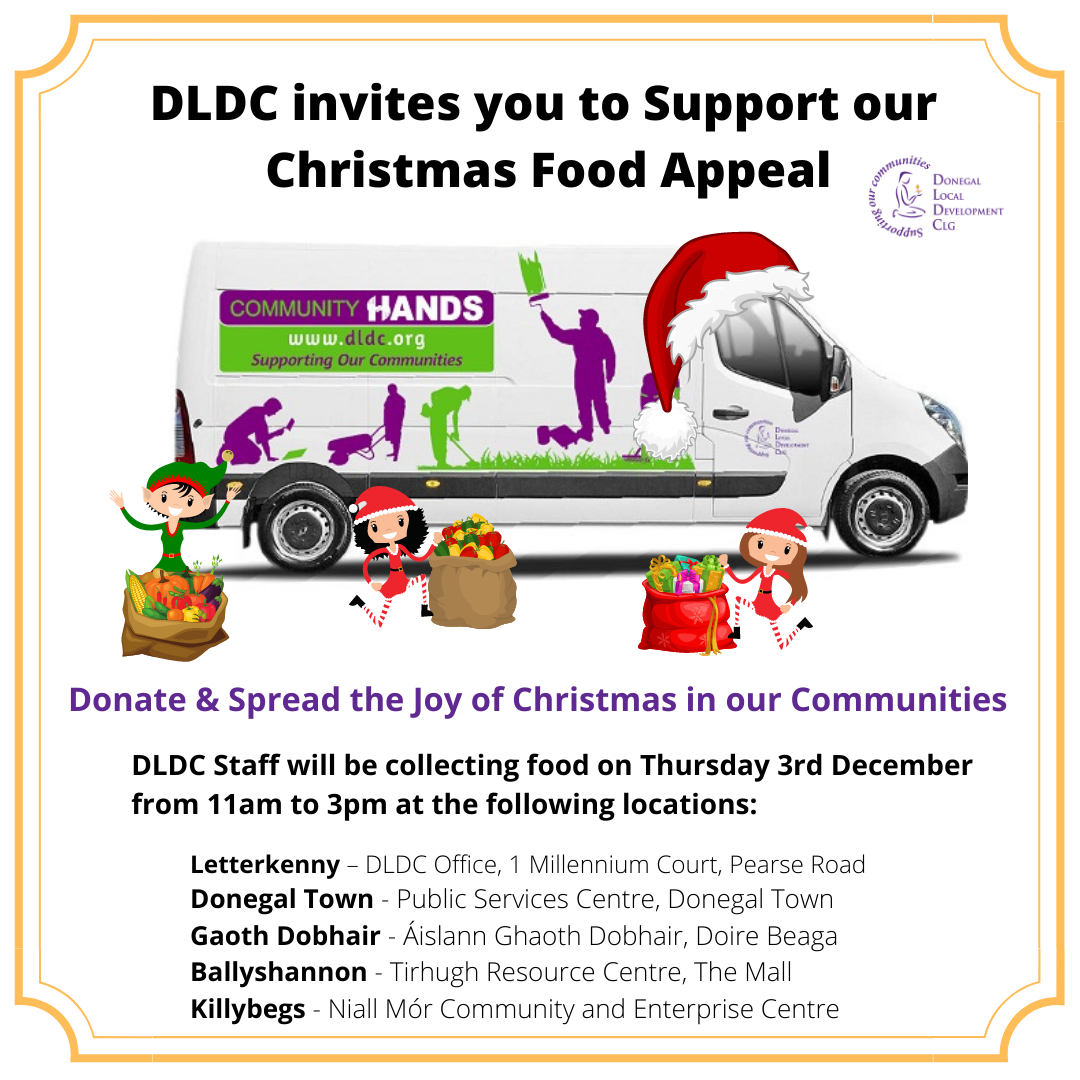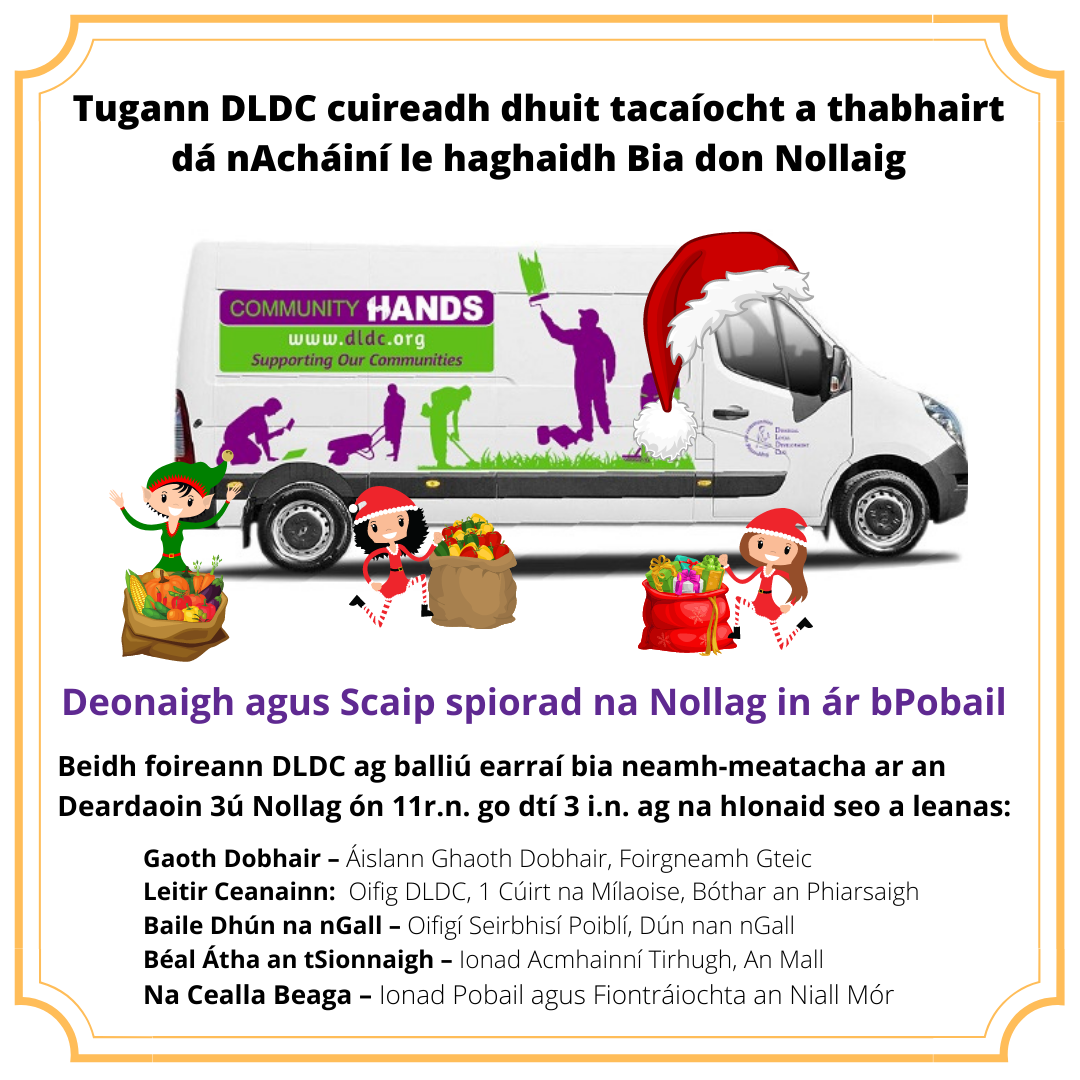 Tags: