Donegal based training and education provider, Retail Ireland Skillnet recently launched the groundbreaking Retail Technologies and Future Skills Report.
The virtual launch of the report attracted over 300 registrants from over 20 different countries, indicating the interest in the publication.
The report which was conducted over 18 months examines how technology is impacting every facet of retail and the impact this has on future skills.
The report has been referred to as an 'essential read' for anyone interested in skills and technology.
Officially launched by Damien English, Minister for Business, Employment and Retail who praised the timing of the report, the valuable insights and thanked the joint authors, Ms. Roisin Woods, and Dr. Oran Doherty for their commitment.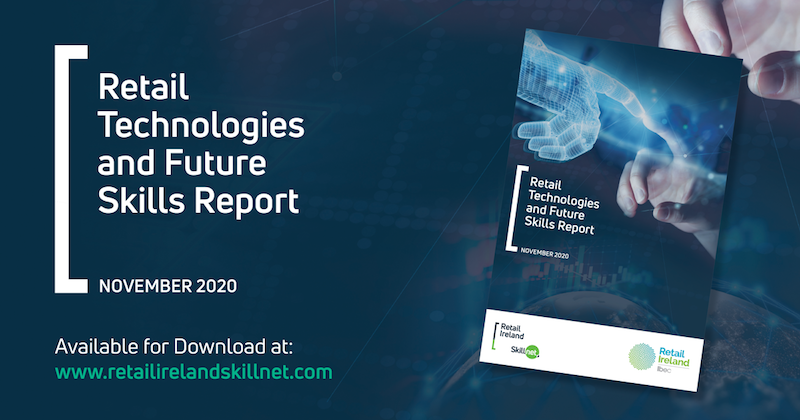 Minister English encouraged retail employers and education and training providers to read the report and consider the recommendations provided.
Brian Donaldson, the CEO of The Maxol Group and Chair of Retail Ireland said, "I couldn't be more proud to be Chairman at this time" and praised the value of the report structure and comprehensive findings.
Tracey Donnery from Skillnet Ireland who funded the project was present along with the keynote speaker Russell Beck.
Retail Ireland Skillnet Network Manager, Mr. Sean Carlin was praised by all for his vision in the development of the report and contribution to the retail sector.
The 142-page fact-filled report discusses Industry 4.0 and disruptive technologies that are changing the way the retail sector operates.
The report reviews data, the internet of things, automation and robotics, blockchain, mobile, artificial intelligence, virtual reality, and augmented reality. Furthermore, the report examines how retail disciplines are changing, considering sales (in-store and ecommerce), customer experience, retail marketing, merchandising, supply chain, loss prevention, and payments.
According to Roisin Woods, research author, "technology in retail isn't a new phenomenon. Digital commerce, social media, new technology applications, increased smartphone and widespread broadband connectivity for example have been gradually transforming the retail landscape over the last twenty years.
"The future challenge for retailers is keeping pace with changing consumer behaviours and the unequivocal reliance on technology. Technological adoption and innovation is not a choice but a necessity.
"The report uncovers what retailers are prioritising as part of their digital transformation, it reviews emerging technologies, examines how retail jobs are evolving, and makes recommendations to retailers and education providers".
Co-author – Dr. Oran Doherty, Head of the Retail Apprenticeship Retail Supervision programme added "in addition to discussing the key technologies impacting the retail sector, we also wanted to investigate the implications of these technologies on skills and careers. The report reviews the skills required to perform effectively in the modern retail environment and makes recommendations to employers, and education and training providers in addressing these skills".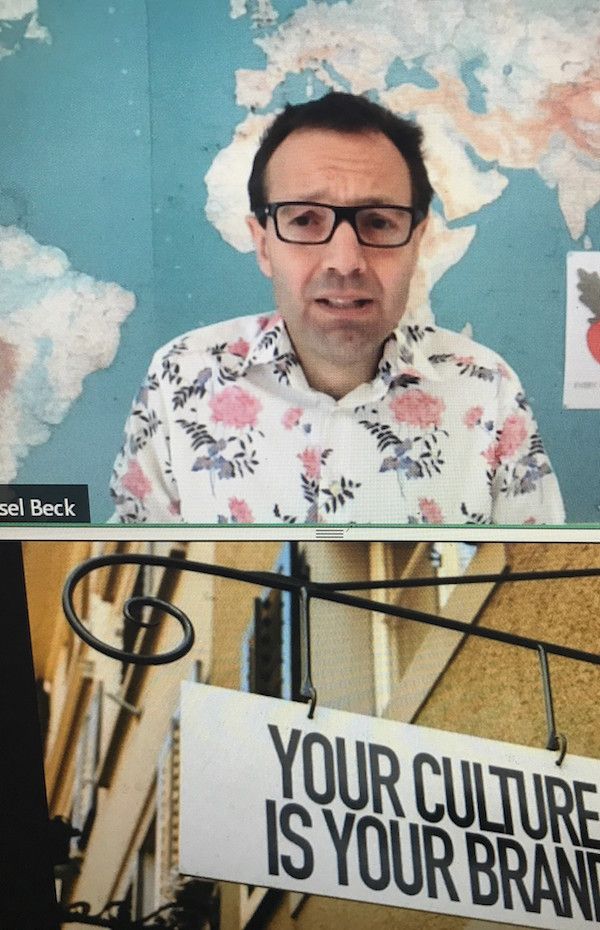 The Retail Technologies and Future Skills Report is available for free download https://www.retailirelandskillnet.com/report/.
If you would like to watch the recording of the official launch of the report which took place on 12th November, click here:
https://register.gotowebinar.com/recording/6994150005859132685