Glenswilly N.S. has a very strong history of pupils engaging in The Creative Arts and this year us proving no different!
Over the years, they have enjoyed success at both county and national level in creative writing, art and singing.
They are also involved in the Creative Schools initiative.
This year is no exception with pupils finding solace in creativity throughout these challenging times. It's all about enjoying the process and trying.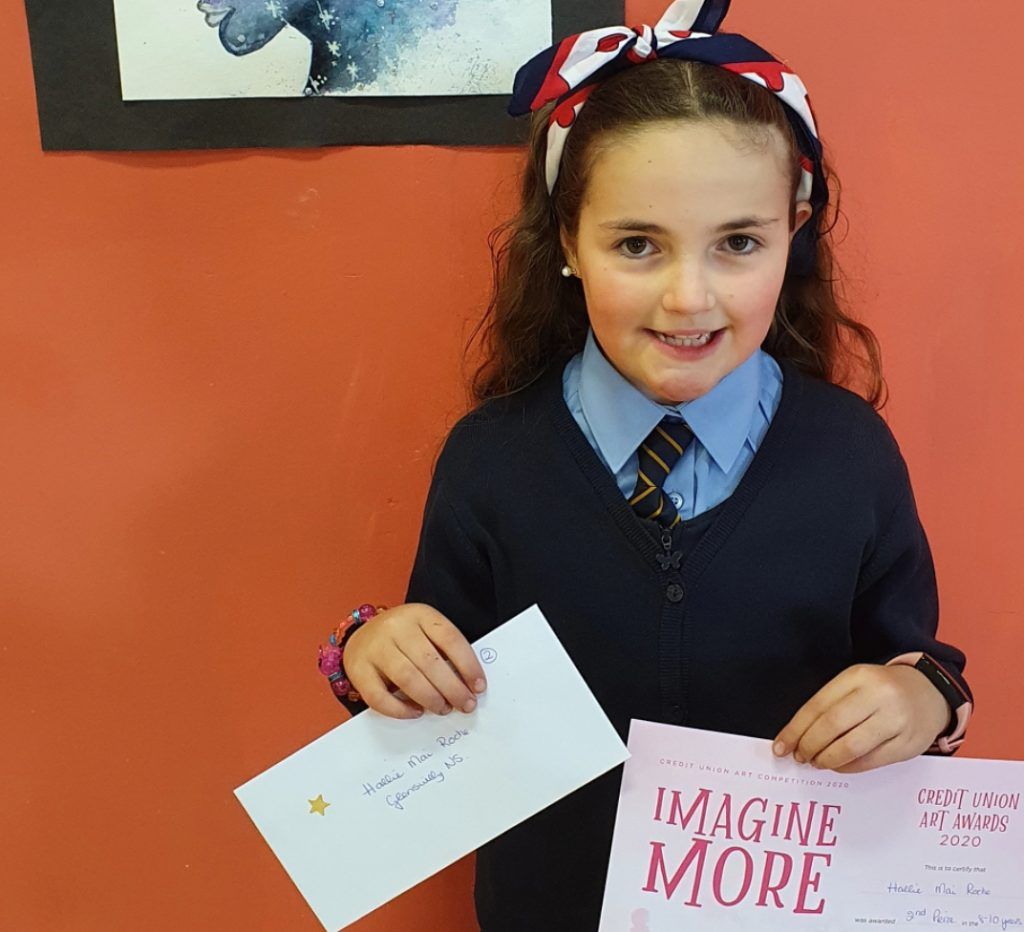 And all this while the school undergoes a massive refurbishment.
Things are certainly on the up and up at Glenswilly National School.
Below are several of their successes since September and we hope to add several more before the school year is over!
1. Letterkenny Ghastly Ghosts poetry competition: Highly commended: Aibhe Mc Brearty-6th She got to read her poem on Highland Radio.
2. Allingham: Highly Commended: Junior Art: Renee Dunleavy-Sen Infants, Aoife Mc Fadden-1st, Shay Frize-2nd, Matthew O'Donnell-4th.  Third Place: Lisa Sweeney
Highly Commended: Junior Poetry: Hallie Mai Roche-3rd   First Place: Rebecca Friel Mc Devitt-4th
Highly Commended: Senior Short story: Meabh Maguire-6th
Highly Commended: Senior Art: Leah Cullen-6th
3. Shop LK design a Christmas wallet: Overall winner: Ruby Anne Mc Closkey-6th, who got to switch on the Christmas lights.
4. Credit Union Art comp: Second Place junior section: Hallie Mai Roche-3rd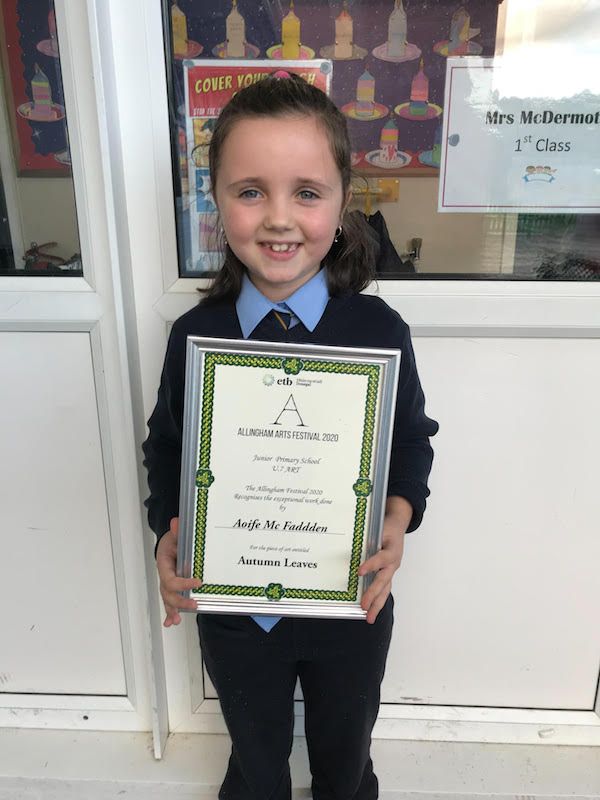 Tags: