RETAILERS have been urged to be vigilant after a spate of thefts yesterday in Letterkenny.
Gardaí have confirmed that a woman was arrested after shoplifting offences at a number of stores in Letterkenny.
The woman was charged and will appear at a future sitting of Letterkenny District Court.
"The Christmas shopping Season is underway and we urge all retailers to adopt and promote shoplifting crime prevention measures," a Garda Spokesperson said.
Business who wish to discuss security measures are ask to contact Sgt. Paul Wallace, the Crime Prevention Officer at Letterkenny Garda Station.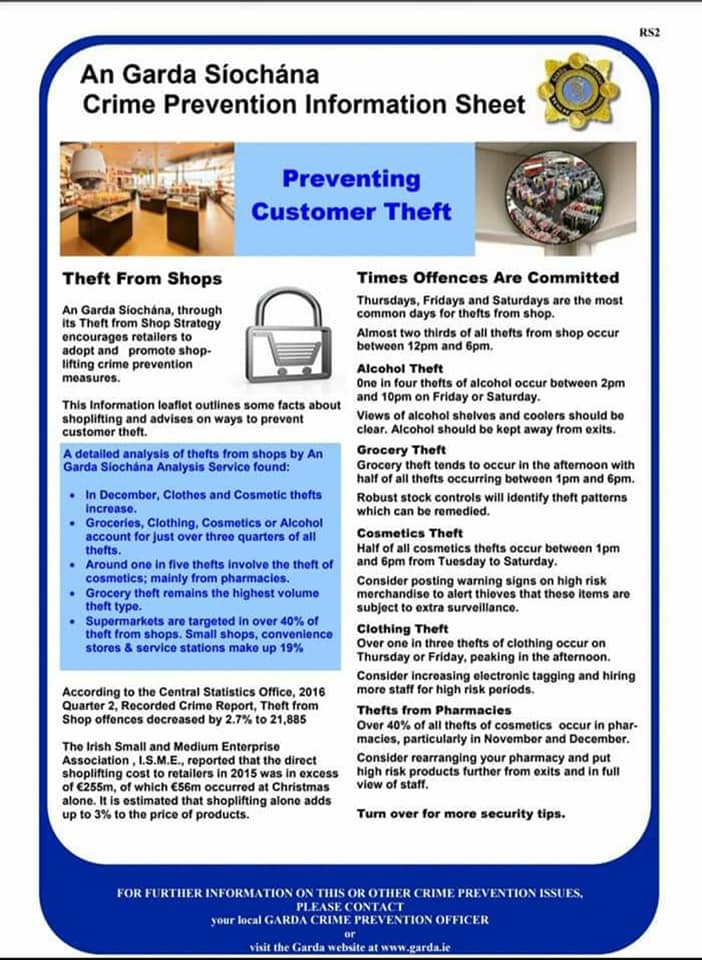 Tags: