Late Late Toy Show star Adam King is about to spread even more joy this Christmas.
The lovable lad from Cork stole the hearts of the nation when he appeared on RTE's Late Late Toy Show with his Virtual Hug. The little paper sign helps Adam share a hug from afar during Covid-19.
Now, An Post is helping Adam to share his symbol of hope across the world by transforming it into a special Christmas postmark.
As of today, millions of Christmas cards and letters from Irish sorting centres will display a "hug for you" picture in Adam's handwriting, carrying a special message of love across Ireland and the World this Christmas and New Year.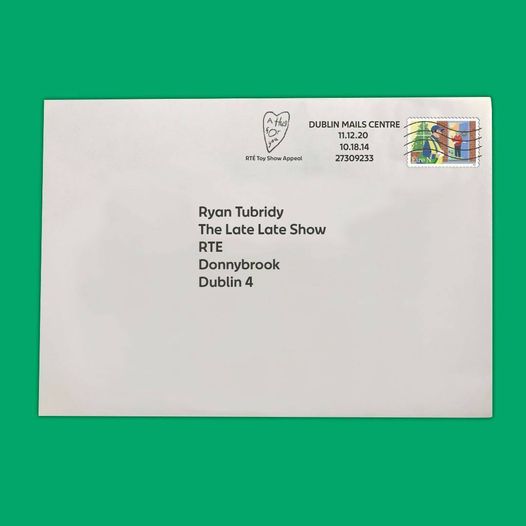 Six-year-old Adam has been an inspiring force for young and old this month. The six-year-old, who loves all things space, shared his dream of becoming ground control commander, because did not believe he could be an astronaut due to having brittle bones disease. His positive spirit has impressed NASA and Canadian Astronaut Chris Hadfield, who joined him on the Late Late Show last week to talk about the amazing things that can happen when you follow your dreams.