A fundraiser is underway to raise vital funds for Letterkenny charities via a TV raffle.
Christmas Spirit LK, led by Letterkenny man Pete Rose, is an initiative that has raised almost €12,000 for local charities and Letterkenny University Hospital in recent years. 
This year the message of the season is 'Christmas is Love'. The campaign was launched with a heartwarming Christmas video, featuring local actors Ethan Barron and Maria Howard, to promote a GoFundMe appeal: https://gf.me/u/zas2vz
The local groups nominated benefit from the online donations are: Donegal Women's Centre, The No Barriers Foundation, Donegal Youth Service, Donegal Down Syndrome and Donegal Women's Domestic Violence Service – DWDVS.
Now, to drum up extra support, Christmas Spirit LK has put a Panasonic 50″ Smart TV up for grabs.
Every €5 Donation equals to a ticket in the draw.
€5 = 1 Ticket – €10 = 2 Tickets – €15 = 3 Tickets etc.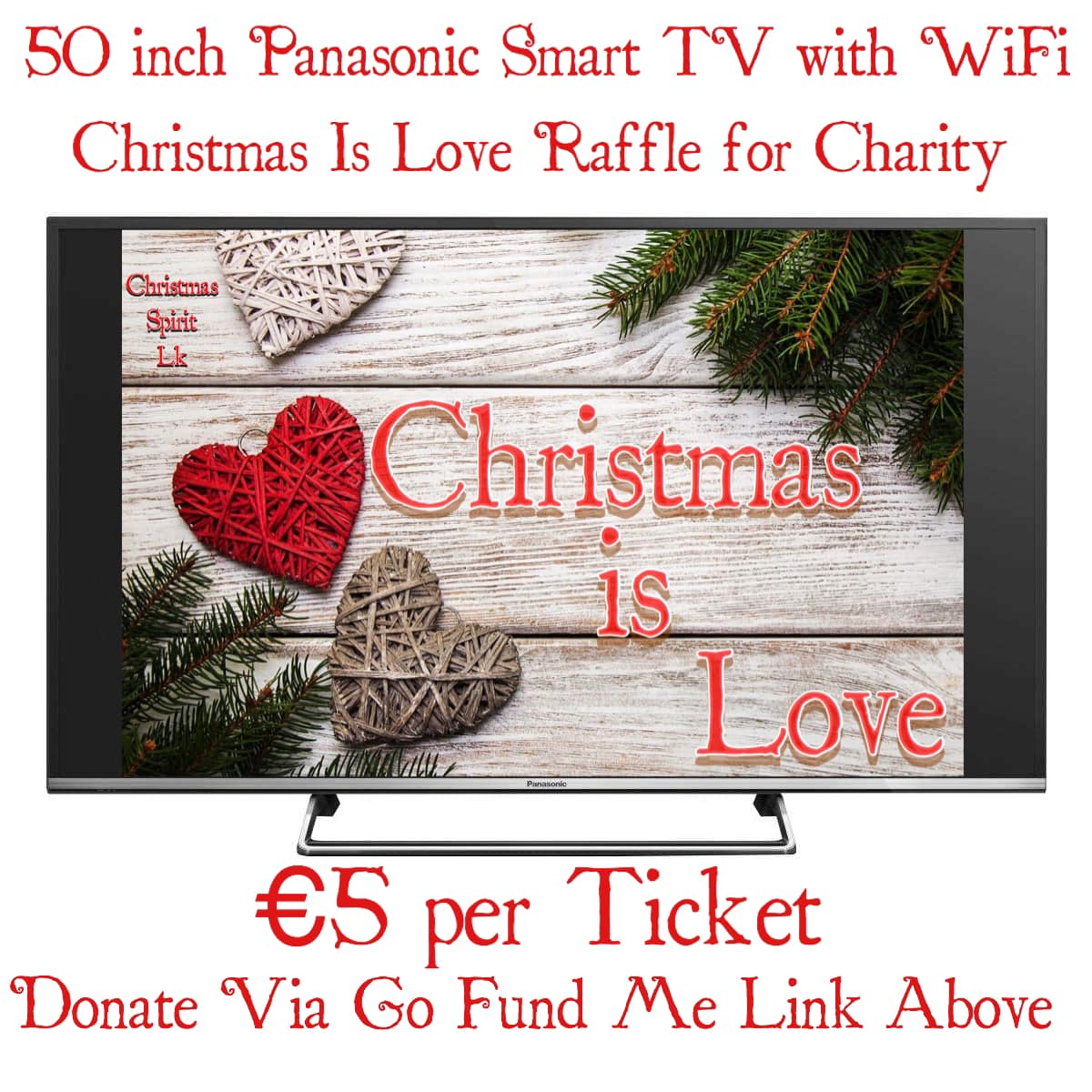 "Once the cost of the item is covered all money raised will be donated equally between these 5 deserving Charities," said Pete Rose, as he called on people to dig deep and support the fund.
For more, visit the Christmas Spirit LK Facebook page.
Click HERE to visit the GoFundMe campaign.
Tags: