Some brave souls in Malin Head are taking a cool dip this St Stephen's Day to help their local community.
The sponsored swim will take place at 11am at Malin Pier on 26th December in aid of Carndonagh Hospital Patients Comfort Fund and Malin Head Community Centre. 
The event has been organised to bring people together safely, with all money raised to be split 50/50 between the two charities.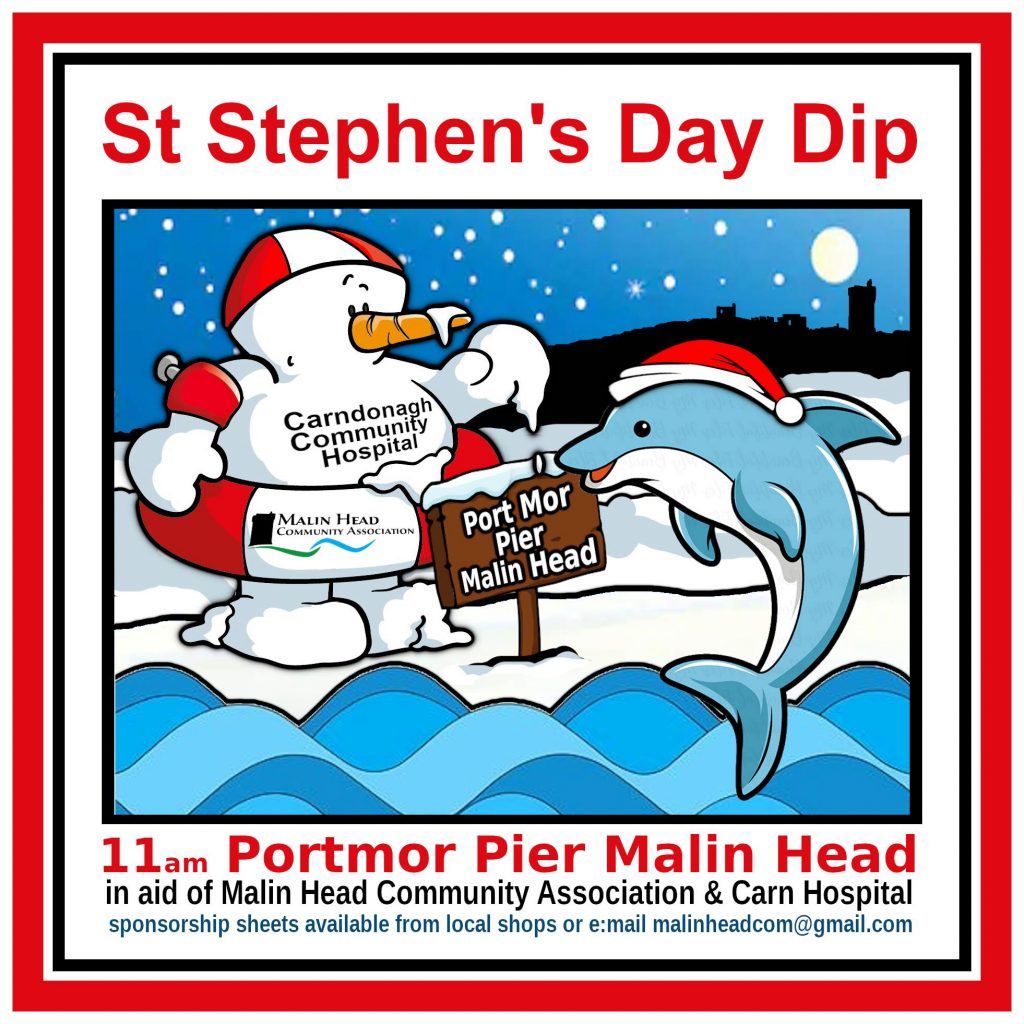 Ali Farren, Manager of the Malin Head Community Association, explains all you need to know: "We have sponsor sheets in Mullins shop & Seaview stores and if anybody who is away can get a Sponsor Sheet by emailing us at malinheadcom@gmail.com and we will be delighted to send one out.
"We have got a few bottles of whisky sponsored so far from Kilbeggan Distillery, Muff Liquor company and Baoilleach Distillery so we will be making a hot whiskey for all the swimmers that are over 18! If any other distillery wants to sponsor us we will be delighted to hear from them.
"We will also have a begging bucket on the pier if anybody wants to come along to do the swim and support us."
A GoFundMe page is also active for anyone around the world to donate at https://gf.me/u/za25dc
Tags: