A strategic rail review in 2021 could open up opportunities for the reinstatement of rail travel in Donegal.
Rail links to the North West were the main topic of a meeting between Transport Minister Eamon Ryan and the 'Into the West' rail lobby group on Friday.
The group made their case for improved rail connections between Donegal, Derry and the national rail network via Sligo. 
Reports from the meeting said that Minister Ryan outlined that the upcoming strategic rail review in 2021 will provide further opportunities to consider improved rail linkages in the North West and across the island. 
The Green Party Leader attended a series of meetings focused on Donegal on Friday.
"Today's back-to-back meetings highlight the commitment of the Green Party and Eamon Ryan in particular to Donegal", said Donegal Green Party Chair Michael White. "This follows-on from engagement from Minister Malcolm Noonan on the recent Meenbog landslide issue and a meeting between Senator Pauline O'Reilly and LYIT. We are delighted with the support from our parliamentary party colleagues and will work hard to ensure this translates into results on the ground here in Donegal".
Minister Ryan's day including meeting John McLaughlin, Acting Chief Executive of Donegal County Council, and Rena Donaghey, the Council Cathaoirleach. The objective of the web call was for briefing the Minister on the key priorities for Donegal, touching on a range of issues including transport.
Shortly afterwards Minister Ryan and Donegal Green Party Chairperson Michael White and colleague Jim Doherty joined a call with the rail lobby group "Into the West", represented by Steve Bradley from Derry and Richard Logue from Quigley's Point.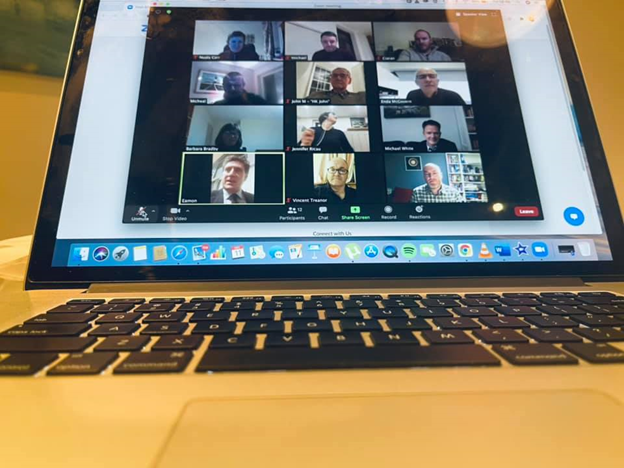 The day wrapped up with an evening Zoom call between Minister Ryan and local Green Party members from across the county. Local Greens highlighted a range of projects they want to prioritise in 2021, including cycleways in Letterkenny, Glenties, Carndonagh and Moville, the goal of achieving a 'band of trees' planted across the county, and investment in the arts, culture and historical sites. 
During this call Minister Ryan emphasised that we now have a chance to "build back better" once the Covid-19 pandemic is finally brought under control.  He briefed local members on the progress on the upcoming Climate Action Bill, and on the work of cabinet colleagues Catherine Martin, Malcolm Noonan, Roderic O'Gorman, Joe O'Brien and Pippa Hackett.  
Tags: