The spread of Covid-19 has soared to alarming rates in the North Inishowen area, new data reveals.
The 14-day incidence rate in the Carndonagh Local Electoral Area has jumped to 795.8 – the highest in Ireland and almost nine and a half times the national average of 84.7.
Covid-19 area figures released by the Department of Health tonight shows that the northern region counts for the majority of Donegal's most recent cases.
There were 135 new infections detected in North Inishowen in the first two weeks of December.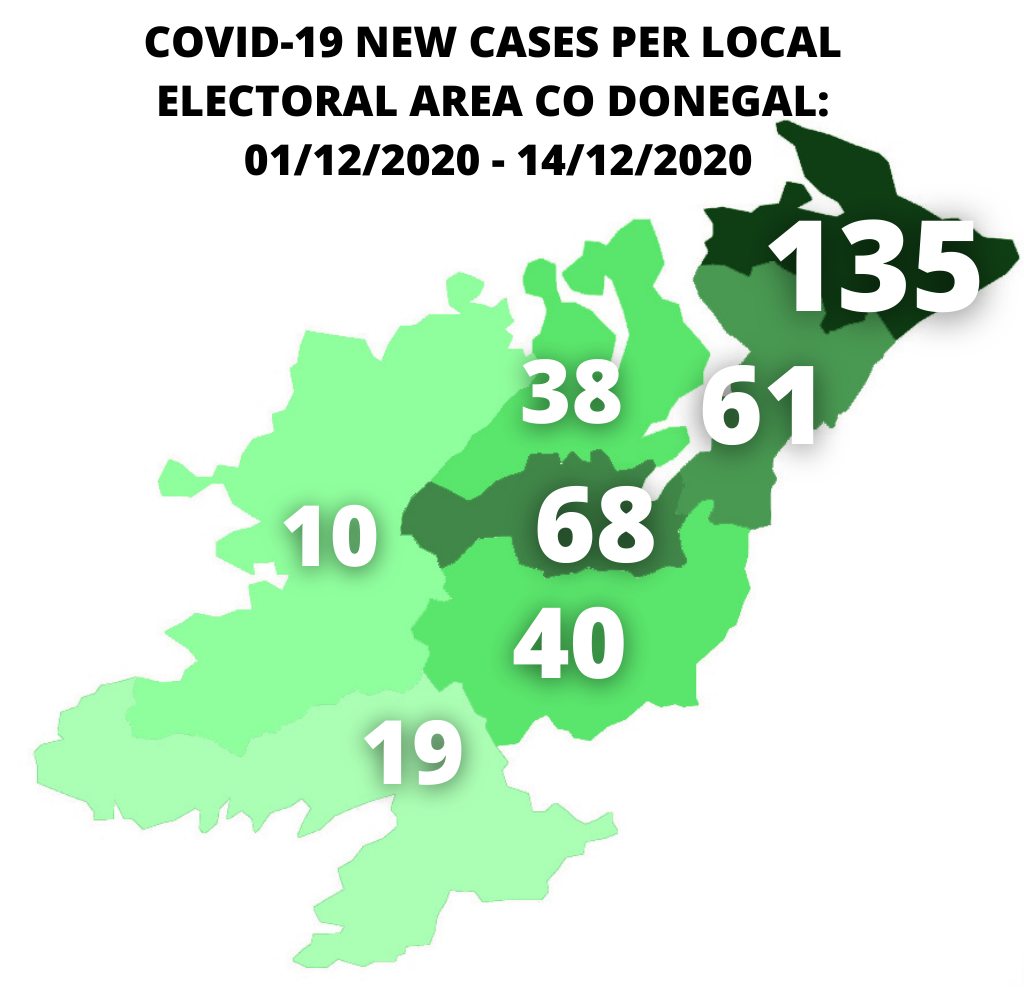 Meanwhile, the transmission rate has reduced in the Letterkenny LEA, which was Ireland's second worst affected region last week. The 14-day incidence rate per 100,000 has reduced from 322 to 228. There were 68 new cases in the area between 1st – 14th December.
With 38 new cases in the past two weeks, Milford has Donegal's second highest incidence rate at 275.9 per 100,000.
The Buncrana LEA has the third highest rate. Sixty-one new cases were detected up to 14th December, while the incidence rate stands at 272.7 per 100,000 population.
The Lifford-Stranorlar area recorded 40 new cases. The incidence rate is currently 154.5 per 100,000.
Glenties and Donegal are the only two local electoral areas to have rates lower than the national average. Ten new cases were detected over two weeks in the Glenties LEA (incidence rate: 41.8 per 100,000) and there were 19 new cases in the South Donegal area (incidence rate: 71.7 per 100,000).