A CONSIGNMENT of bikes from Donegal are to be shipped to Africa in 2021.
The School Bikes for Africa, which were donated by members of the public at all the Bryson Recycling Centres across the county in October last as part of Donegal County Council Recycle month, was very well supported and thanks to everyone for their generous contributions.
Despite the change this year in specifications required, a mountain type bike with large wheels which could withstand difficult terrain in African terrains, the response was overwhelming.
Due to recent Covid 19 travel restrictions, there had been a delay in onward transmission.
But with the expertise of Lieutenant Killian O'Brien and the 28th Infantry battalion troops, assisted by Rotarian Paddy Delap and the Bryson Recycling team, they were finally uplifted on Thursday morning very quickly and efficiently, bound for Loughlan House, the Open Prison in Co Cavan.
The inmates there will refurbish and prepare them for use in The Gambia regions by schoolchildren in the not too distant future.
Covid 19 restrictions worldwide str having a huge impact on all aspects of life so this repair and reuse project may take longer than in previous years.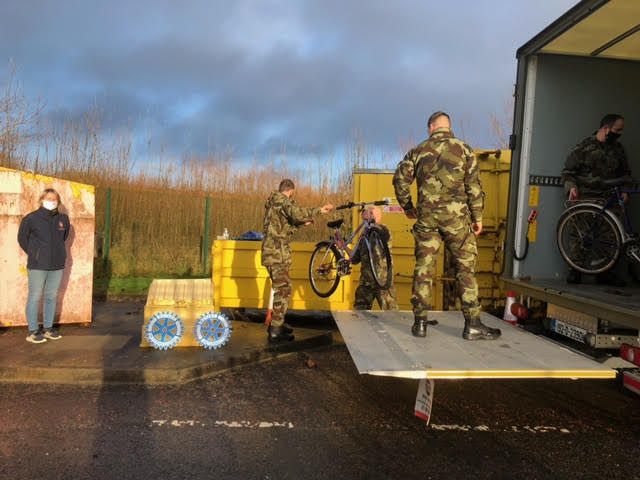 The support of Donegal County Council Waste Awareness department in this project is invaluable and combined with the six Bryson Recycling centres across the county makes it an excellent partnership for the success of this project with the Letterkenny Rotary Club.
A win-win situation for all in helping maintain our environment litter free.
Being part of the now country ide project where ten other county councils are also involved, supported by the Department of Defence for transport purposes is ensuring the ongoing continued success of the School Bikes for Africa project where over 5000 bikes have been sent since the commencement of this venture.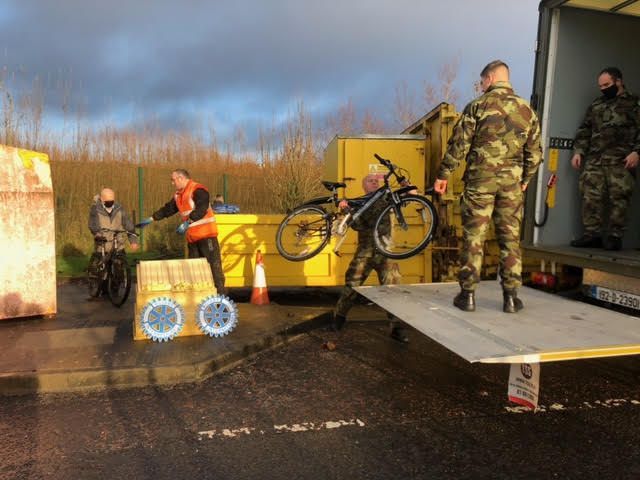 Tags: