Parishioners of Donaghmore in Killygordon will be remembering their loved ones together, from their homes, this Christmas Day. 
Families are being invited to light a candle and share a prayer together from their own homes at 3pm on December 25th. The church bells will toll from St Patrick's Church at the same time.
This year is the second year of the remembrance initiative, and it has become even more poignant due to restrictions this Christmas. For the first time, the church bells will be streamed live on Facebook (www.facebook.com/StPatricksCrossroads) for everyone to hear, no matter where they are in the county or in the world.
Remembrance candles are currently on sale in Bradley's Shop, Crossroads and in the porches of St Patrick's Church, Crossroads and St Mary's Sessiaghoneill.
The thoughtful project is being headed up by Niall Gallen, who said: "It has been possibly the toughest year yet in the parish, but out of despair comes resilience in people and they adapt to ways of surviving in difficult times.
Loved ones are remembered by everyone at Christmas but by this unity at a special time on Christmas day and reciting a special prayer, perhaps people will take comfort knowing the parish is united.
"Some families place the candle on their Christmas table and as a mark of remembrance to those missing from the table," he added.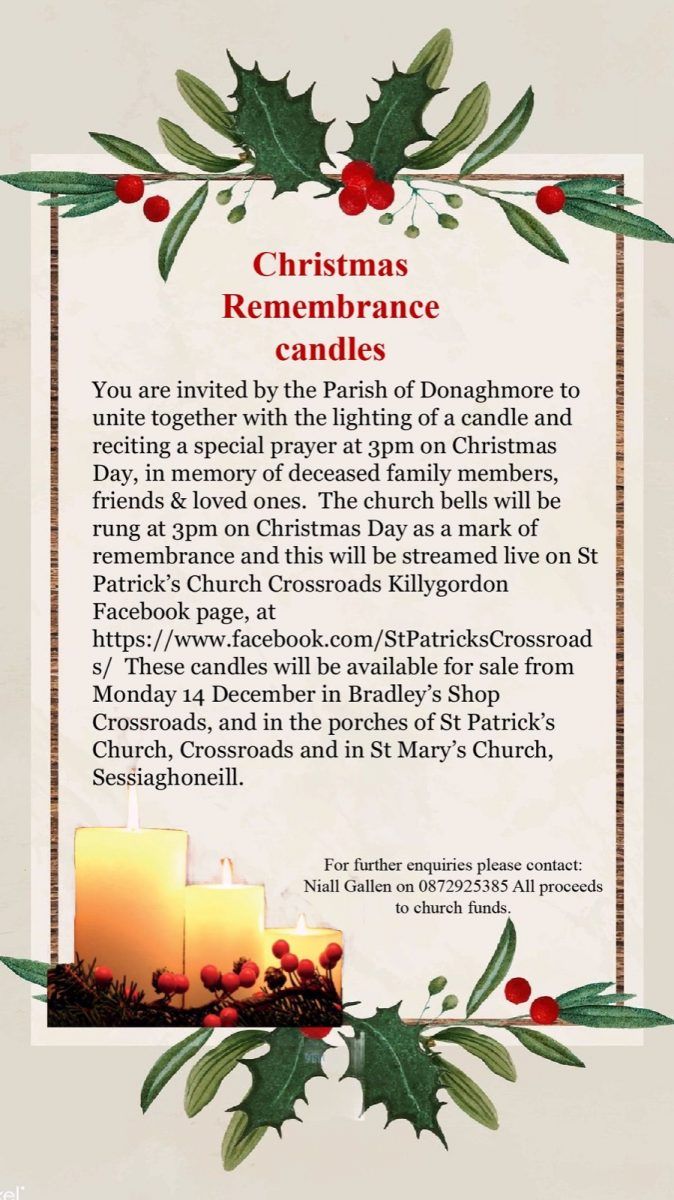 Tags: