It's been a tough year but Watson Menswear in Letterkenny has been there all the way.
Be that at its store on Main Street in Letterkenny or online on its website, Watsons has been there for boys and men all year 'round.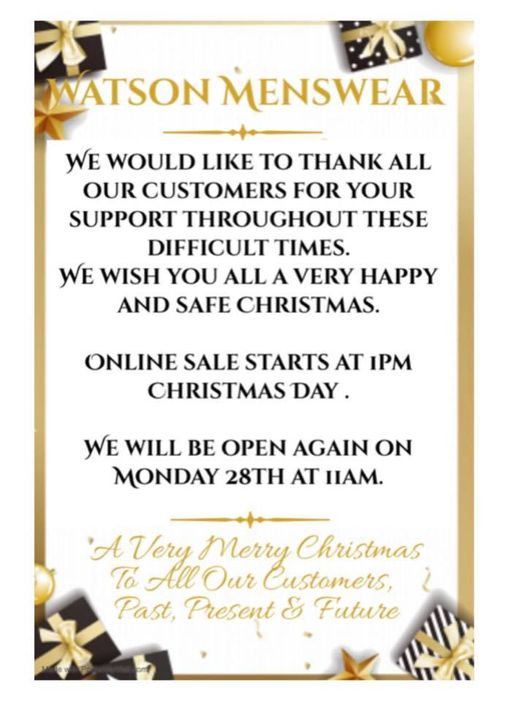 And if you fancy a Christmas present for yourself of if you've forgotten a loved one, then the Watson Menswear online sale starts today at 1pm.
There are great reductions online on a variety of brands.
If you prefer going into the store itself then the good news is that you won't have to wait too long.
Watson Menswear officially opens its doors again to the public on December 28th with may more offers in-store.
So if you want to treat yourself to a new look or an entire new wardrobe then Watson Menswear is the place to get it.
For more see www.watsonmenswear.com or https://m.facebook.com/WatsonMenswear/
Tags: