IT WAS a year like no other, 2020.
Memorable if only for the fact that it felt like the ultimate year to forget.
Covid-19 pulled the shutters down on business across Donegal, like right over the world.
People died alone, bereaved families sometimes had to grieve alone and others had to suffer their worst moments in silence.
Uncertainty and worry gripped the globe since Covid-19 took its hold.
In a year where the world was dominated by talk of clusters and cases, face coverings and sanitiser became part of the daily routine –  the 'new normal'.
In the middle of it all, hope somehow kept flickering.
And there were moments in 2020 that will live long for the right reasons.
Olivia (Livie) Mulhern is looking forward to Christmas as she recovers after receiving specialist treatment for spinal muscular atrophy (SMA) type  1 – a life-limiting condition which she was diagnosed with in April.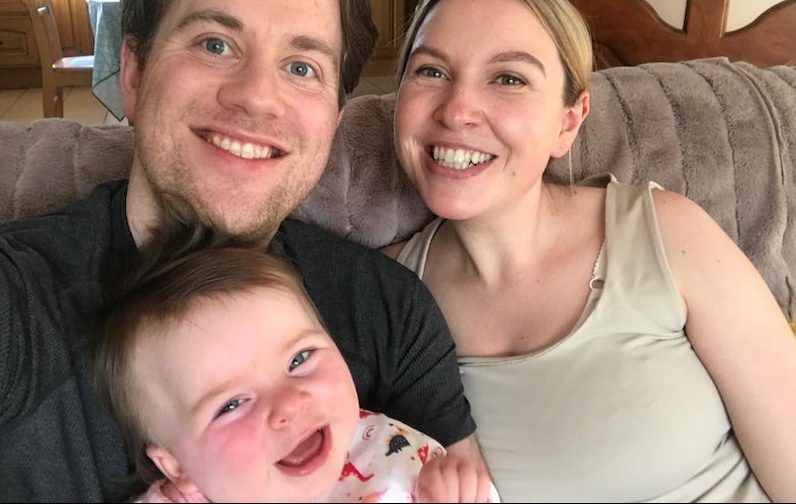 Livie's parents, mum Karen from Dublin and dad Keith from Donegal, received an outpouring of kindness this year to raise over €2million in the 'Better Life for Livie' campaign. The family was able to secure Zologensma treatment in October.
In Donegal, Livie's was the story of 2020.
In the middle of a lockdown where their world had been turned upside-down, the public rallied.
The fundraising efforts were backed by the Donegal senior football team who embarked on a cycle in July – even at a time when their own season was under a cloud.
The loveable baby was one of GoFundMe's top success stories this year.
The Mulhern's hope never buckled.
Nor should ours.
A spirit formed in March that bonded communities.
Take the ChefAid movement, for instance. In March, meals were delivered to 40 people in the greater Letterkenny area. A voluntary team of chefs, drivers and volunteers joined forces and at hits height over 300 meals were delivered in the area.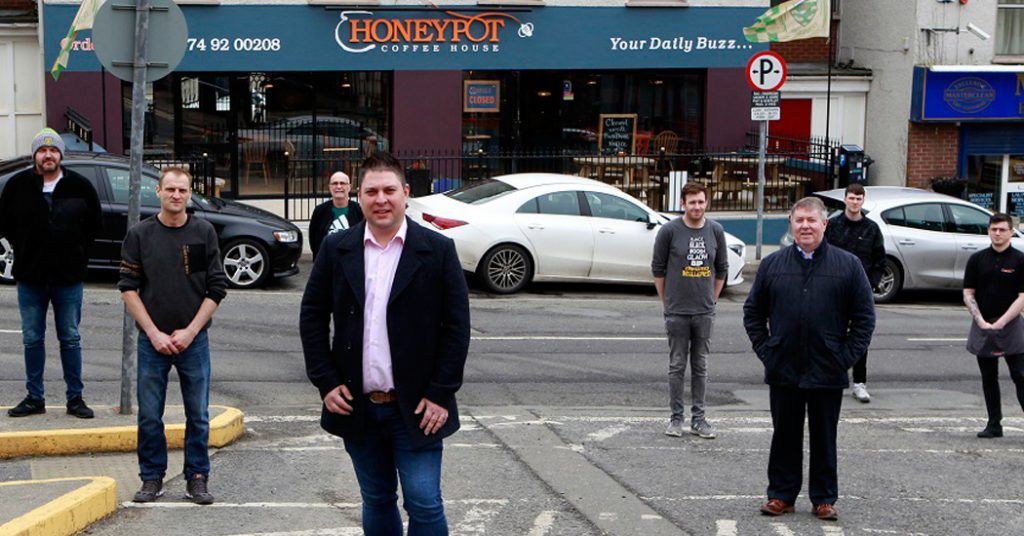 ChefAid groups were formed in all corners of the county with thousands of meals dispatched to the elderly, the alone or the vulnerable.
Such activism appeared in a blink and showed what is possible when hearts and minds come together.
As if Daniel O'Donnell's popularity – or even his value to the hearts and minds of Donegal – needed validating, lockdown saw the Kincasslagh crooner bring some cheer amid a tidal wave of worry and uncertainty.
Residents at nursing homes across Donegal missed the regular visits from family members or friends.
Enter Daniel.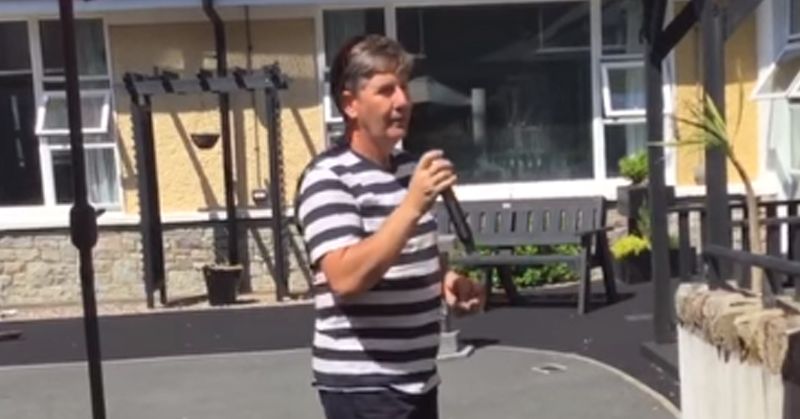 Armed with a speaker, an iPhone and a backing track (and a letter of permission from the local Gardaí) Daniel did the rounds of nursing homes.
Residents and staff gathered at windows to listen as Daniel sang some of his favourite numbers.
"It was something I could do and it was easy for me to do," Daniel said.
"It broke up the day for the residents and for the staff too because it's hard on the staff too. They're trying to entertain them and motivate them as well as looking after them."
Another Donegal man who used a musical talent was Malin's Declan Houton, who was named one of six 'Best of Boston Covid-19 Heroes' by Boston Magazine.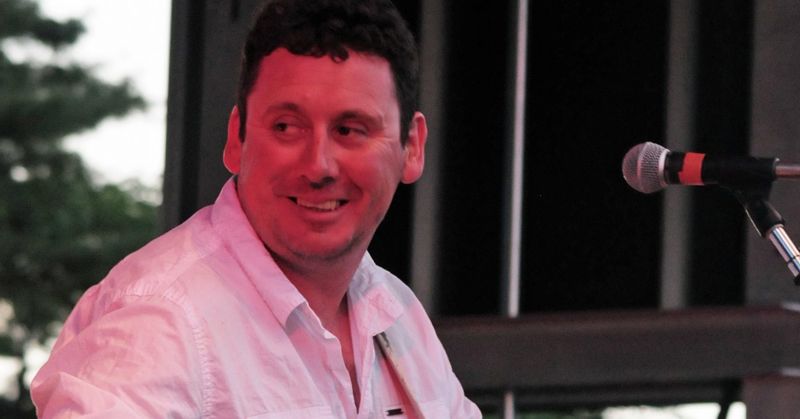 Houton hosted weekly Facebook Live gigs in his home to help his community. The 'Donegal Basement Sessions' raised in excess of $32,000 – over three times more than his original target.
Donegal is never short of its heroes from daring deeds and in July, there was the story of 21-year-old Jane Friel from Castlefin, who was on a day out at Portsalon beach.
A family of four had been swimming at the beach when they were pulled out by the tide and couldn't get back into shore.
Jane, a trained lifeguard, rushed out with a life ring to help the three young girls and a man. Jane swam out to reach the youngest girl and managed to bring her and another girl back to safety.
She said: "I would consider myself a very strong swimmer and I really struggled swimming against the current. Usually you don't realise that you're in bother until it's too late."
Before Covid-19 took a grip, legions of Liverpool supporters in Donegal were poised to celebrate the Reds' winning of the Premier League title.
Liverpool clinched the crown in June after the pandemic delayed the campaign.
A Donegal schoolboy gained worldwide fame in February after writing to Jürgen Klopp, the Liverpool manager, asking him to stop winning games.
Ten-year-old Daragh Curley – a Manchester United fan from Glenswilly – wrote to the Anfield boss as part of a school project.
Daragh wrote: 'Liverpool are winning too many games. If you win nine more games then you have the best unbeaten run in English football. Being a United fan that is very sad. So the next time Liverpool play please make them lose. You should just let the other team score. I hope I have convinced you to not win the league or any other match again.'
Daragh was stunned when he received a response from Klopp.
The German told the Donegal youngster that Manchester United were 'lucky to have you'.
Klopp wrote: 'As much as you want Liverpool to lose it is my job to do everything that I can to help Liverpool to win as there are millions of people around the world who want that to happen so I really do not want to let them down.'
Sport locally ground to a halt for much of 2020, but there were still moments of cheer.
Donegal's big success in 2020 was the winning of the Irish St Leger by Rathmullan's Oisin Orr. The Donegal jockey delivered a masterclass to win on board Dermot Weld's 7/1 chance Search For A Song at The Curragh.
It was a first top level win for Orr and Weld said: "He gets horses to relax very well. I think he has wonderful hands and he fills horses with confidence."
Ollie Horgan is another man who instills confidence. Famously outwardly pessimistic, Horgan continued his great feats of escapology as Finn Harps maintained their Premier Division place for 2021. Harps stayed up without the need for a play-off and Horgan's standing in the League of Ireland rose further.
There were heroes and heartwarming tales aplenty in 2020.
Sometimes, we just have to look closer.
The frontline workers were the real heroes of 2020, whose role in fighting the crippling pandemic would hardly be justified by words here or even a round of applause at the doorstep.
Their selfless work, even when there was a lack of the basics at times, should give us all a lesson for 2021: One of hope.