Liam Skelly is well-known throughout the county and beyond for his work as a coach with ladies gaelic football, charity work and business.
His latest venture Fit4Food.ie delivers high-quality meals to homes, businesses and creches across County Donegal. Here is the Moville man's My Donegal
What is your favourite place in Donegal and why?
Moville Shore Walk, I walk it every day & sometimes twice a day.
The morning walk gets me ready for the day ahead & the evening walk gets rid of any stress.
If you could change one thing about Donegal what would it be?
Better links & transport. A Motorway to Dublin would be good so we could be back in God's country in two hours
How have you coped with Covid?
Fairly well so far, I have worked right through it & I took up gardening & done a bit of extra walking to make up for the lack of football coaching I was doing.
Stick to the rules Social Distance & Wash them hands.
I have just started a new business I am the Donegal agent for www.fit4food.ie we do Premium Frozen food delivered to your door. That has kept me very busy.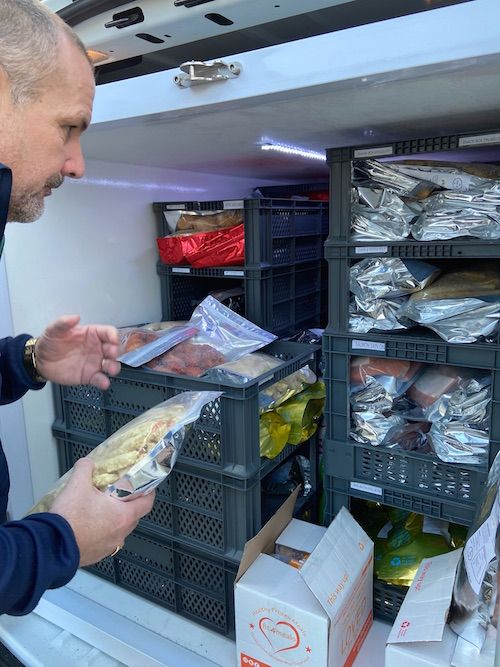 Who is the one person that you look up to and why?
My big brother Donal as he was always there for me growing up.
What's your happiest Christmas memory in Donegal? 
Getting my first bike from Santa & riding it around Ard Foyle for most of the day
What has been Donegal's proudest moment in recent years?
Winning the All Ireland in 2012. What a great buzz & lift it gave the whole county
Who is Donegal's greatest ambassador around the world and why?
Daniel O'Donnell without a doubt. Mention Donegal abroad & Daniel will be the next words spoken. Noel Cunningham is another great ambassador for Donegal. He's always so positive.
What has been the biggest compliment you've ever received?
My former head master Seamus McTague never had much reason to compliment me during my school days but he phoned me recently to congratulate me on one of my photos that appeared in a local calendar. I thought it was just all right but he insisted it was more than all right. The composition was perfect, he insisted.
Who is your favourite Donegal sportsperson of all time?
Michael Murphy hands down. He's the greatest we have ever had.
Now I've upset Eamon McGee again!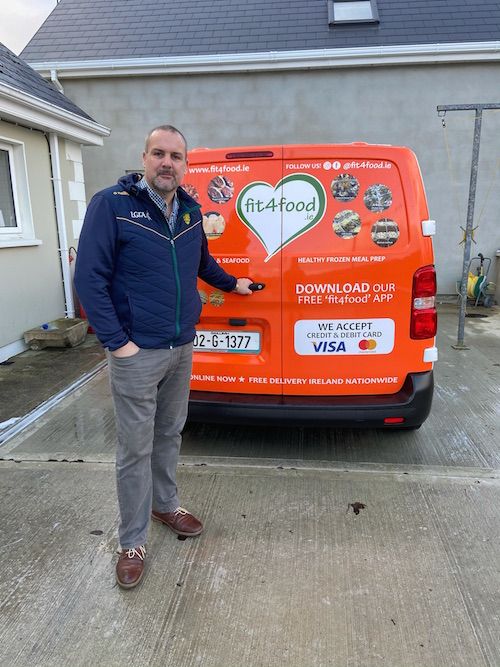 What is your favourite Donegal restaurant?
Rosatos in Moville is hard to beat great atmosphere & fantastic food, It never disappoints.
Harvey's Point for those special occasions is amazing – the taster menu is amazing.
What is your favourite Donegal saying or expression?
Is that right awe
What is the biggest challenge facing the people of Donegal today?
Covid is the biggest, keeping our communities safe is paramount.
We need major investment in Jobs & infrastructure in this county.
Cork & Galway are 2 hours from Dublin due to a motorway so they are getting all the big companies investing. We are 4 or 5 hours from Dublin so why would companies invest here when it would cost them so much extra in transport costs etc. We will never have a rail network so we need to make sure we get a workable road network
What is your favourite food that you associate with Donegal?
Living close to Greencastle, Irelands premier whitefish port we are blessed with fresh fish.
I love fish. There is just nothing better than fresh fish straight off the boat.
Is there anything that really annoys you about Donegal or its people?
Yeah, we are too easy going. We should complain & protest more.
We just accept we are the forgotten county & get on with it.
Do you have a favourite local band?
"The Keltic Knights" for a bit of Rabble Rousing.
I got to sing the "Hills of Donegal" with Pat Gallagher from the "Goats Don't Shave" one night in Gaoth Dobhair. He told me when I finished singing that he had wrtten the song but had never heard my version of it before LOL.
If you had a million euro to improve something in Donegal what would it be?
I'd build a dedicated pitch for Ladies Football so young girls wouldn't feel like second class citizens anymore.
Where's the most unusual place you've logged on to Donegal Daily? 
At the Eyjafjallajökull volcano in Iceland in 2016 on a charity hiking trip in the Thorsmork Valley. This is the volcano that spewed out all the ash and grounded flights in 2010.
Is there anything about Donegal that you are very proud of? 
The scenery here is second to none, I love nothing more than a good walk in secluded places there is nothing like it.
I struggled at school & I hated Irish but I would love to be able to speak it now. I don't think there is anything nicer than to hear conversations going on in Irish.
We done a thing with the county u14 girls a few years ago where we introduced 1 word of Irish at every training session & every match day & then used them on the pitch.
What is the most rewarding thing about what you do?
Work is work I do it because I have too.
Volunteering & Coaching the county underage girls is great, I get such a sense of pride when some of the girls we started on the pathway as 13 & 14yr olds pull on a senior jersey.
If you found a magic wand that allowed you to grant one wish, what would it be?
A pitch for Donegal Ladies Football.
I wouldn't be greedy just something practical to help our girls to become the best that they can be
What is your favourite Donegal-made product?
Daniel Doherty's Bakery Sliced Plain Bread.
What is your New Year wish?
For Covid-19 to go away & let us get back out on the football field coaching & doing what we love best.
I want to work hard & get my new food business off the ground.
After 20 years of retail sales this is a totally new experience for me going around door to door.
But if the first two weeks are anything to go by I will be kept busy. I have had a lot of great reviews about the food & the amount of reorders already is amazing.
We have an extensive menu to suits all tastes. Beef, Fish, Chicken, Pork etc we do 4 different ranges of ready meals Low Calorie, High Protein, Vegan & Fakeaway. All our Chicken products are 100% Irish. I have a Facebook page "Fit 4 Food Donegal" & I can be contacted on 086 860 2070
Tags: