The Long Lane Area Residents Association and Donegal Youth Service have created a new art Mural to inspire young people who visit the youth club.
The piece was created by artist, Donal O Doherty from Peaball Visual Arts and was funded by Creative Ireland, Donegal County Council and The Department of Heritage, Culture and the Gaeltacht.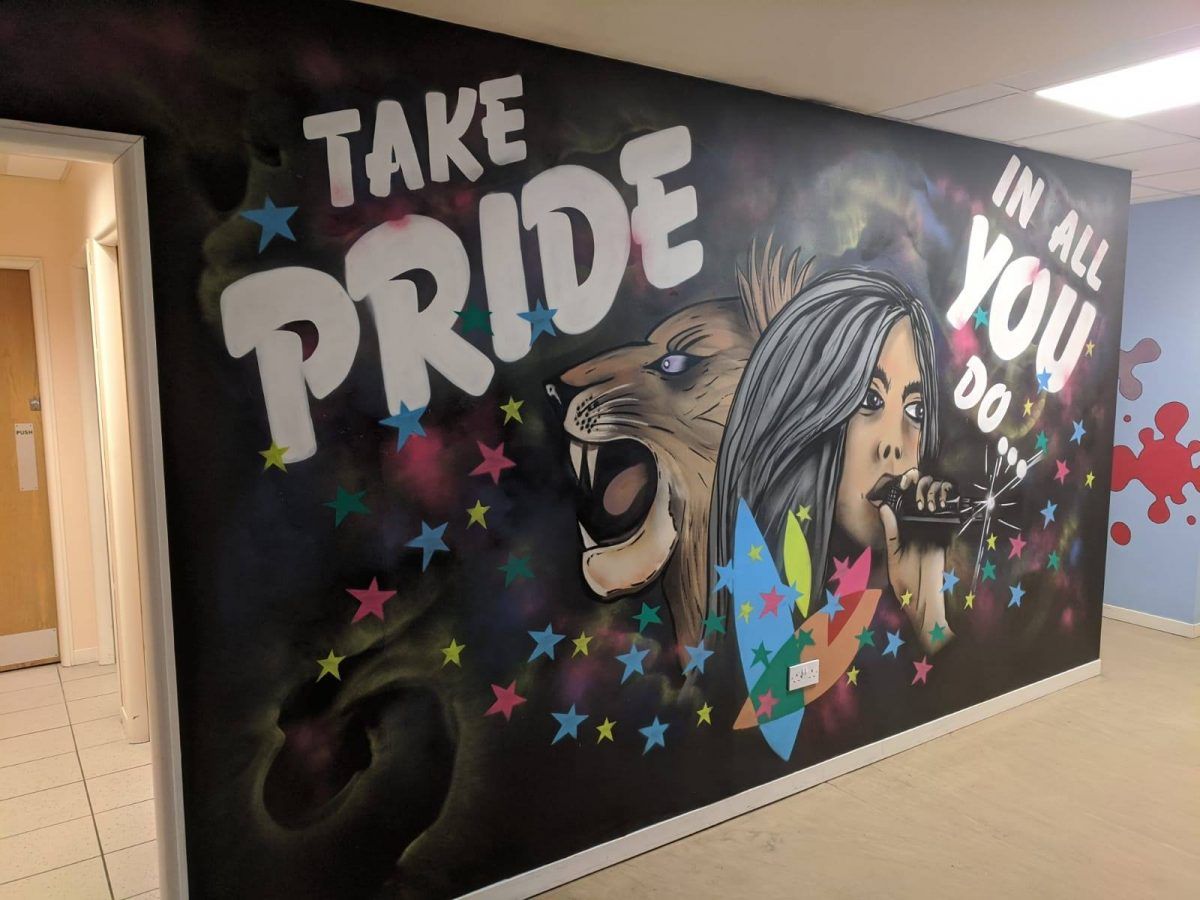 The initial artwork was designed by a young person from the Long Lane area who was part of the youth led art project for the Long Lane.
Chairperson of the Long Lane Committee, Finn O Donnell said "We initially wanted to have this mural on the Long Lane however, with having another mural for another location and having this project as a youth led project, where better to have it than at Donegal Youth Service."
The Long Lane group and the DYS have discussed similar projects and collaborations in the future. "It has been a great success working with DY", Mr O Donnell said. "We have many young people from Long Lane who avail of the services at DYS. I can't see why we shouldn't work with the great hard working people at DYS on other projects like this."