THERE has been another significant increase in drug-related crime in Donegal in 2020.
Even in a year that has seen weekend nightlife wiped out, drug crime in the county has soared to unprecedented levels.
In the first half of 2020, there were 493 offences relating to controlled drugs in Donegal.
For the whole of 2019, there were 460 such offences.
Back in 2016, there were 248 controlled drug offences in Donegal. In the first half of this year, there was a 98 per cent increase from the whole 12 months of 2016.
In Donegal Town, there was a 242 per cent increase in controlled drug offences since 2016, rising from 14 to 48 in 2019.
In Letterkenny, there was a 61 per cent increase, soaring to 191, the increase was 150 per cent in Buncrana, while in Ballybofey the rise was almost three-fold.
The numbers, provided to Donegal Daily by the Central Statistics Office, bring in to stark view the impact that substances are having on society.
In 2019, 950 cases were assessed or treated via the HSE's services in Donegal.  Of those, 284 were drug-related with 584 relating to alcohol.
Thirty-three referrals were for persons under the age of 17 with 36 relating to those aged 18 or 19.
There were 250 in their 30s and 234 in their 20s with 201 aged 50 or over.
Sean O'Connor, the HSE's Regional Drug & Alcohol Task Force Co-ordinator, says the recent 'Think Before You Buy' campaign has helped to highlight the role of recreational drug use in contributing to the fear and intimidation experienced by local communities, particularly drug debt intimidation.
The use of cocaine, he says, has been more prevalent of late.
"Cocaine always follows the economy, so when the economy is going well cocaine use is high," he told Donegal Daily.
"Up until February or March, when everything changed, there was an increase in cocaine use. The economy was going well, people were socialising and what was happening was that the use of cocaine was rising. We know from our services that cocaine use is happening more often.
"People build up a dependancy and we have services to support them."
At Letterkenny District Court this summer, Judge Paul Kelly highlighted how even 'small-time' users were helping to support what he called a 'sinister criminal network'.
"If you are buying a joint at a street corner or selling a few deals of cannabis then you are supporting that endeavour," Judge Kelly said.
"By buying drugs from wherever, you are supporting a sinister criminal network that has brought death and distraction to the country on a daily basis.
"It may seem like a cool thing to do, but it is facilitating and contributing to criminal endeavour. Deals of this sort of stuff depends on people buying in whatever quantities to generate the hundreds of millions of euro in the trade."
As O'Connor alludes, money lending and the associated inability to pay off drug-related debt is a major concern.
He said: "Dealers have people who they can depend on from Monday to Thursday, but it's when they're out at the weekend that people buy more quantities and that;s when we see more drug-related intimidation and crime. The North-West is no different."
Earlier this month, Gardaí, with the assistance of the specialist dog unit, seized quantities of cocaine and cash during separate searches in both the Letterkenny and Milford Districts.
Just a fortnight ago, two men were arrested after a raid on a house in Donegal Town saw Gardaí discover amphetamine, cannabis, mixing agents, weighing scales and two replica firearms.
In January of this year, Gardaí raided a sophisticated cannabis growing operation in the Donegal Town and seized an estimated €400,000 of drugs.
In April, over €5,000 worth of cannabis was found in a car during a routine traffic stop in the Letterkenny District and in the same month an estimated €6,000 worth of cannabis and €1,000 worth of amphetamines were seized after a motorcyclist was stopped near Donegal Town.
Cannabis and cocaine with an estimated combined value of €27,000 were seized and a 34-year-old man arrested in west Donegal in August.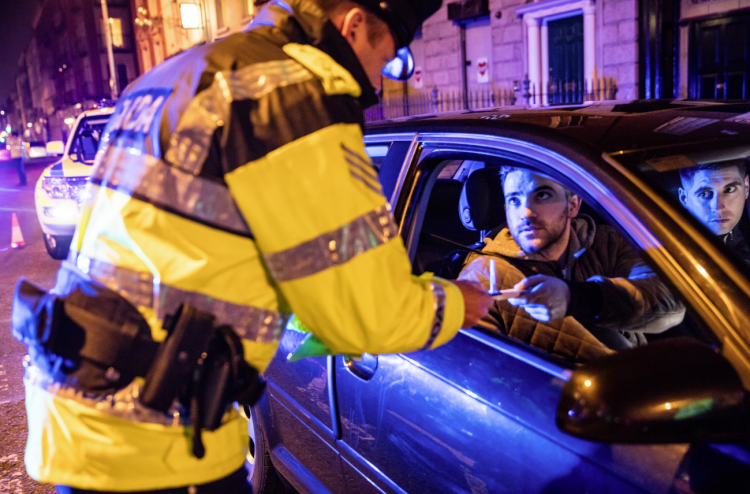 An improvement in resources and equipment availability resulted in a spike in drug-driving detections.
Drug-driving detections in Donegal rose sharply in the first half of 2020, when there were 138 such incidents, in comparison to 67 in the whole of 2019. Those numbers have gone up from nine across the 12 months of 2016.
A spokesperson for An Garda Síochána said: "The Donegal Garda Division has benefited from an additional allocation of drug testing equipment since last year and the availability of extra equipment does impact on the number of detections.
"An Garda Síochána continues to emphasise that people should never ever drive while under the influence of a drugs or alcohol. Detection of drug and drink drivers remains a priority in County Donegal as set out in the 2020 Policing plan."
If you are affected by any of the above or are concerned about a family member, please see the services below, which are there to assist. These services can also be found here: https://nwdrugtaskforce.ie/wp-content/uploads/2019/05/NWRDATF-Directory-of-Services-2019.pdf

Tags: