A swan was saved from certain death this evening thanks to the actions of a family of animal lovers.
The Byrne family, of Byrne's Mobile Zoo in Kilmacrennan, were called to the aid of a swan which was trapped in fishing net at Mulroy Bay.
The whooper swan, which is a migratory bird, was unable to take flight due to the large amount of rope and film tangled around its body.
Mark Byrne first received a call about the swan tangled on the beach, but when he and his son Brian made it to the bay they saw that the swan had taken off into the water.
Mark and Brian launched their boat in the hope of finding the swan in windy conditions, but they finally caught it within an hour. The bird had around 2metres of rope tangled around its neck, which Mark managed to remove before setting it free. The bird appeared to be uninjured in the ordeal, Mark said.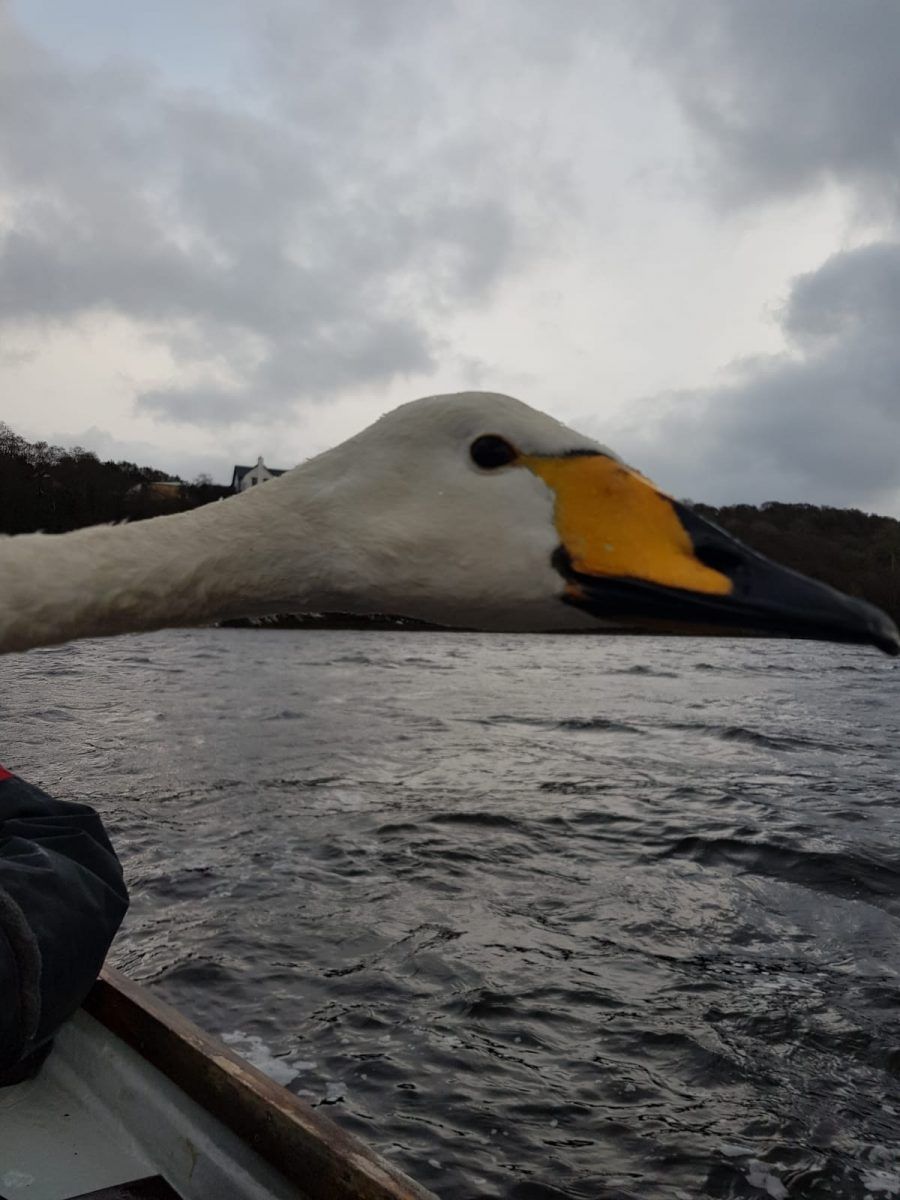 "It's a great ending to this year. The swan would definitely have died with the film wrapped around its neck. It wouldn't have been able to eat food and would have eventually died," said Mark.
"It's a great feeling to have done something good before the year end.
"In my job as a wildlife ranger I don't get to do this much due to red tape involved. It gives us great satisfaction and when we get the chance to help. Our zoo normally goes around schools, teaching kids, but when we get the chance to help any animal, we do if we can.
"They say about karma, so we'll see what that brings us in the New Year!"
Watch the video here: