Buncrana recorded Ireland's third highest Covid-19 incidence rate in the weeks before Christmas, new data reveals.
The latest local area analysis of Covid-19 shows the Buncrana region had an incidence rate of 679.6 per 100,000 between December 15th and 28th – almost three times the national average of 245.6. There were 152 new cases of the virus detected in South Inishowen at the time.
Six of Donegal's seven local electoral areas were listed among the 20 worst-affected regions in the two-week period.
The COVID-19 Dashboard provides data on the incidence of Covid-19 by local electoral area on a weekly basis. However, the analysis does not yet include the post-Christmas spike in cases.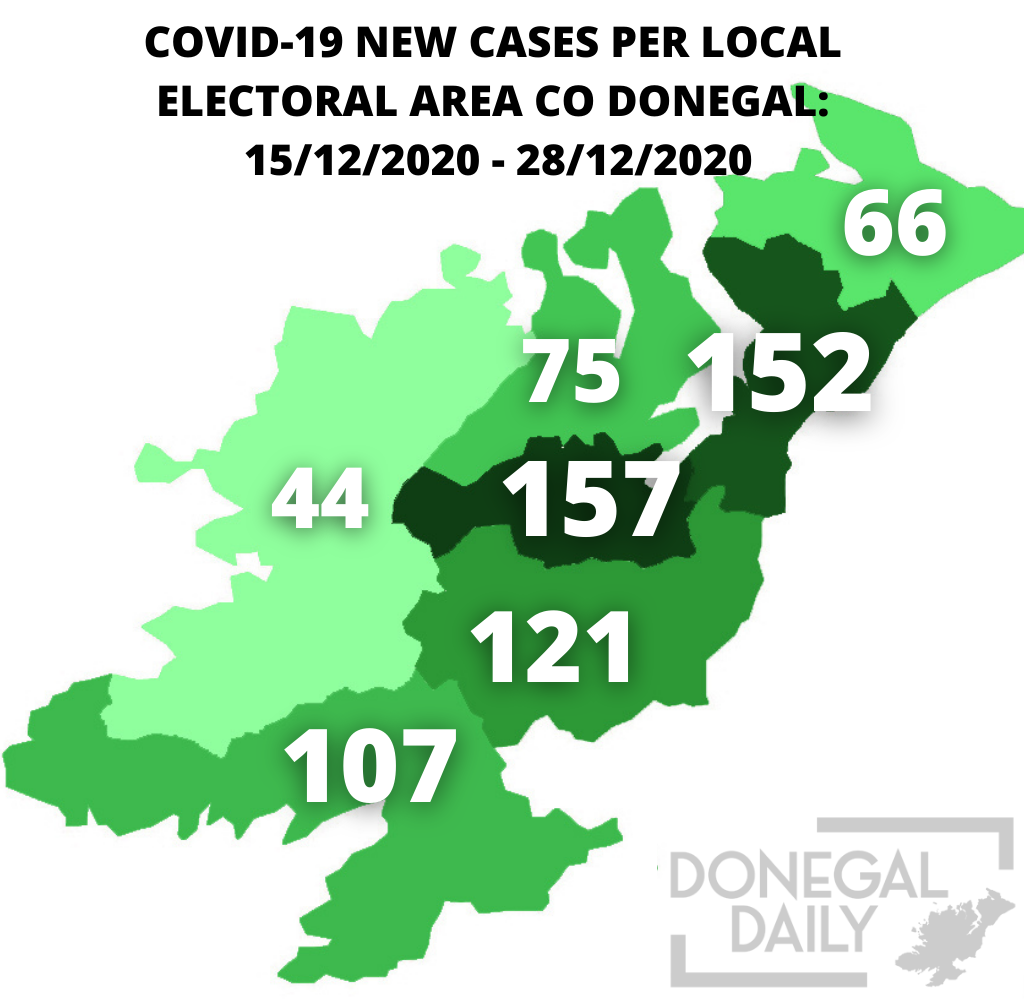 There were 75 new cases of Covid-19 in the Milford area in the two weeks up to 28th December. The 14-day incidence rate per 100,000 stands at 544.6 – the seventh highest in Ireland.
The eighth highest incidence rate was recorded in Letterkenny, where 157 new cases of the virus leaves the incidence rate at 527.0 per 100,000.
Lifford-Stranorlar had 121 new cases of the virus in the area in the last two weeks. The incidence rate of 467.4 cases per 100,000 is the eleventh highest in the Republic.
The Donegal local area had 107 new cases in the two-week period and an incidence rate of 403.9 per 100,000. 
Carndonagh/North Inishowen, which held Ireland's highest rates in the previous analysis, has seen its rates drop significantly. With 66 new cases in the two weeks from December 15th to 28th, the area's 14-day incidence rate reduced to 389 per 100,000.
The only area in Donegal with below-average rates was Glenties. There were 44 new cases recorded in the period. The incidence rate was 184 per 100,000.
Ireland's national 14-day incidence rate was 245.6 per 100,000 last week, but this has now risen to 381.6 per 100,000.