Gardai across Donegal have reminded the public that they are only a phonecall away.
More and more people are finding themselves isolated because of Covid, the frosty weather and other reasons.
But Gardai in Donegal want the public to know that no request is too small.
Yesterday Gardai were out in Donegal Town delivering hot lunches to senior citizens unable to get out because of the frosty underfoot conditions.
Garda Waters and Friel were on hand delivering lunches and were delighted to be able to help these senior citizens.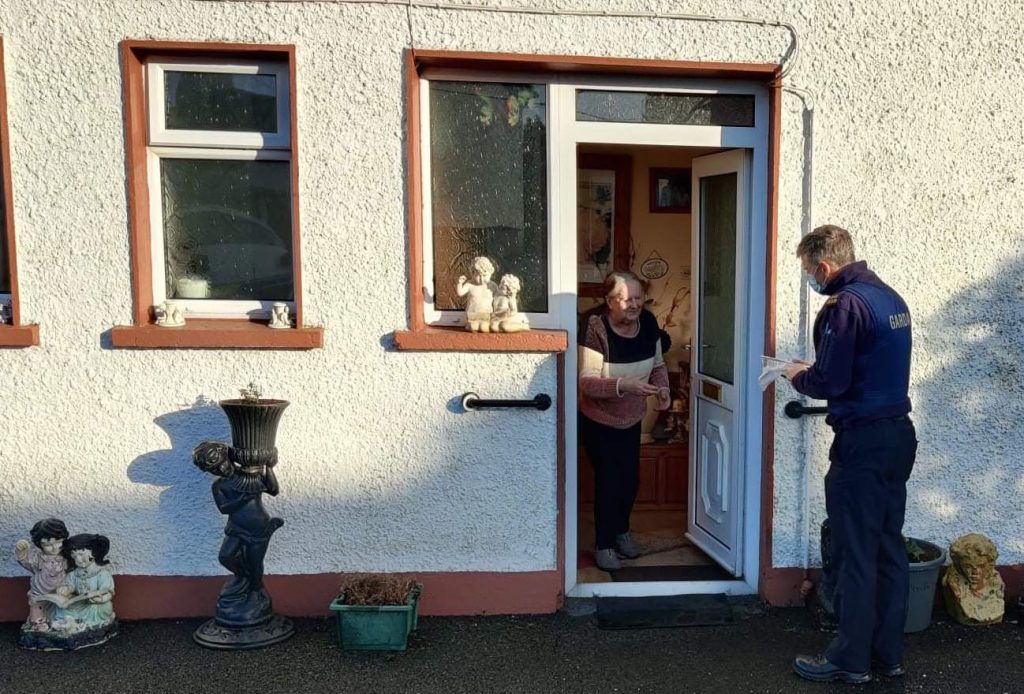 Tags: