Job Vacancy: Well-known cafe company Synge & Byrne have announced a new launch in Glenveagh National Park this season.
A new tearoom, restaurant and two external outlets will be opened in the breath-taking surrounds of County Donegal's legendary national park.
As part of the expansion, a Multi-Site Manager is being sought to lead all aspects of the outlets and to lead a team of up to 50 staff during peak season.
You will lead and manage a number Synge & Byrne catering outlets so that they are commercially successful and consistently exceed our visitors' expectations. You will ensure the catering offer is an integral part of the visitor experience and reflects Glenveagh National Park's sense of place. 
You will ensure food and beverage products are served and displayed effectively to achieve stretching financial targets and maximise income and profitability. You will manage a large team of permanent and seasonal catering staff and work proactively with the Glenveagh Management team to promote Synge & Byrne.
What you will deliver
It's about ensuring our visitors have a great experience:
You will lead a culture of 'exceptional service, every time, for everyone' within your team by role modelling our Service Promise. You will be involved in both the delivery and setting of the strategic direction of visitor engagement within the catering operations, regularly reviewing progress and ideas to deliver the highest brand standards of presentation and product by applying Synge & Byrne's food strategy.
It's about financial performance: 
You will be responsible for setting and achieving stretching targets, maximising income, and profitability, using Synge & Byrne's commercial procedures and instructions including Bizimply to control wage costs. You will monitor results and take action necessary to achieve targets and deliver profit.
It's about developing the business:
You will seek out opportunities to drive income and innovation, harnessing ideas from your team and customer feedback. You will pull on the expertise of Synge & Byrne's colleagues and specialists to contribute to and deliver a business plan.
It's about leading people:
You will create a great environment for our team of employees to work. You will recruit talented and enthusiastic people, develop and coach them, driving strong performance through setting clear objectives and giving regular feedback and reviews
It's about managing risk: 
You will identify and manage risks to the business and take responsibility for ensuring the actions of you and your team are safe secure and compliant with all relevant legislation and Synge & Byrne's procedures including cash handling and stock control. You will ensure compliance with Food Hygiene standards and internal procedures to minimise risk to the public, staff, and contractors.
It's about promoting Synge & Byrne: 
You will ensure that visitors have the opportunity to understand and engage with the focus on provenance and sustainable food production in our sourcing policy. You will create and maintain a catering offer which clearly links to Synge & Byrne's environmental strategy
Who We Are: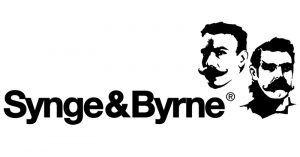 Synge & Byrne is an artisan café company based in Northern Ireland. Each of our existing 7 stores has been individually designed to offer an ambience that seeks to honour history whilst opening a door to the possibilities of the future. 
As our second Southern location, Glenveagh National Park cafes reflects the same vision. You will find the same hand roasted barista made coffees, fancy teas and good old milky brews that has made us who we are today. Our menu featuring breakfast, lunch, kids' meals, traybakes & desserts has been trialled and tested – it honours our local roots and opens a door to our foodie future. You can find more about us on 
Knowledge, skills & experience needed
Proven track record of leading a culture of exceptional customer service in a cafeteria style environment or similar
Significant practical experience of catering best practice including the production and service of good quality food and drink supported by appropriate catering qualifications
Experience of delivering a centrally developed menu to a consistently high standard and creatively incorporating local and fresh produce
Leadership skills, including coaching, team development, motivation, and communication and setting strategic direction
Highly developed financial acumen to manage budgets, maximise income and control costs including labour, stock, and waste management
Excellent people skills enabling strong relationships externally and internally, to be built and maintained
Significant experience of managing operational risk including how to assess and manage risk effectively. 
Knowledge of all Food Hygiene and Health & Safety compliance requirements.
Good written and verbal communication skills including influencing and negotiating
A track record of identifying and implementing opportunities to develop the catering offer, operations and delivering stretching performance targets
IT skills, previous experience with catering management systems an advantage
Ability to use digital media (and other marketing channels) an advantage 
Job Types: Full-time, Permanent

To apply or if you would like additional information, send a CV detailing your previous experience to Bernadette@bwl-group.com  
Tags: