The Finn Valley Community Health Forum has issued a big thank you to every person and business who made a special community project a great success.
The Finn Valley Health & Wellbeing Event could not take place last year, but hundreds of people in the community still benefited from a different kind of outreach programme.
Volunteers rose above the challenges of lockdown to create and deliver 100 care packs to various members of the older community.
The first deliveries went out on 28th October –  50 care packs went to St Josephs in Stranorlar and 35 to Cloghan Day Centre, Glenfin.
These packs included: Twiddle mitts, tissues from Lidl, Lidl soap, facecloth, Lidl chocolate bars and sweets, colouring pictures, puzzle pages, Barry's teabags, MPower & Gardai information leaflets, markers, MPower pens and letters from Finn Valley College Students.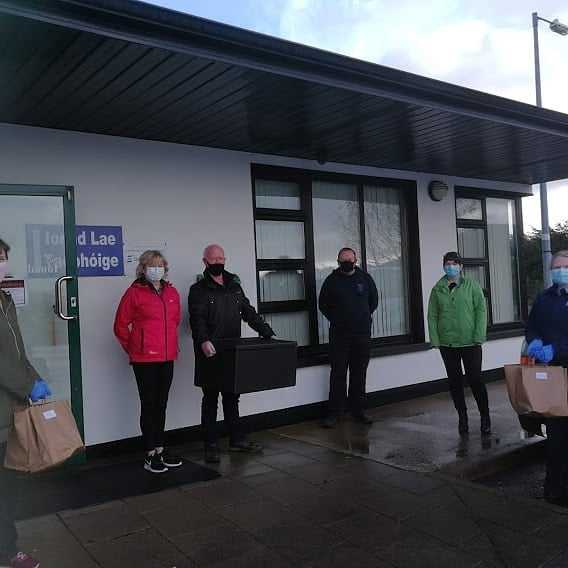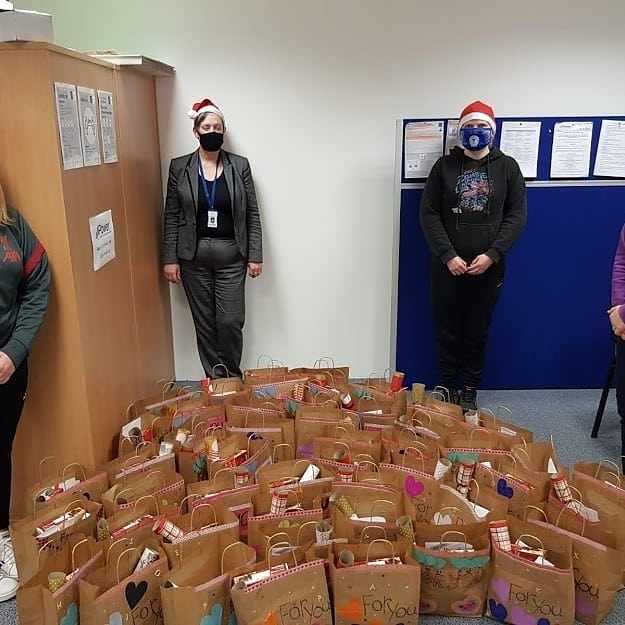 Realising what this first set meant to the recipients, the team decided to put together another 50 care packages, to be delivered in time for Christmas. These were kindly distributed by Garda Brenda Healy and Monica Ramsey, MPower – both very active Community Health Forum Members.
These 2nd care packs contained: Mince pies from SuperValu, Barry's Teabags, Lidl soap, Tissues from Lidl, Socks, Christmas Baubles, MPower pens, MPower & Garda information leaflets, Biscuits from Lidl, Bars from Lidl, Crackers, Christmas Cards, Sweets, pens and puzzle sheets from Mpower.
The team also delivered 130 Mask Extenders for the staff at St. Joseph's Community Hospital.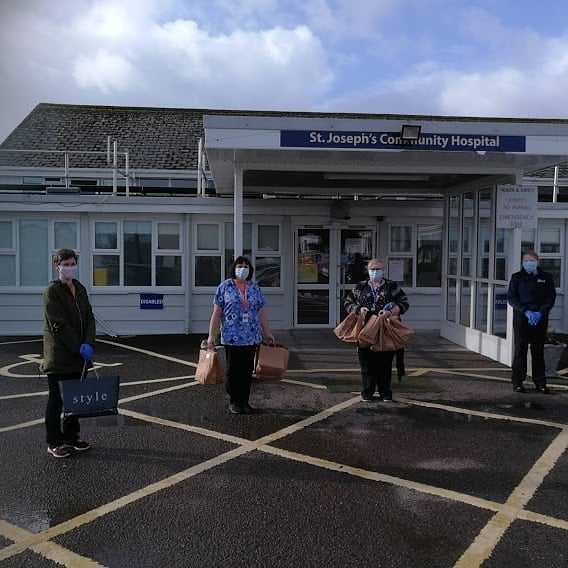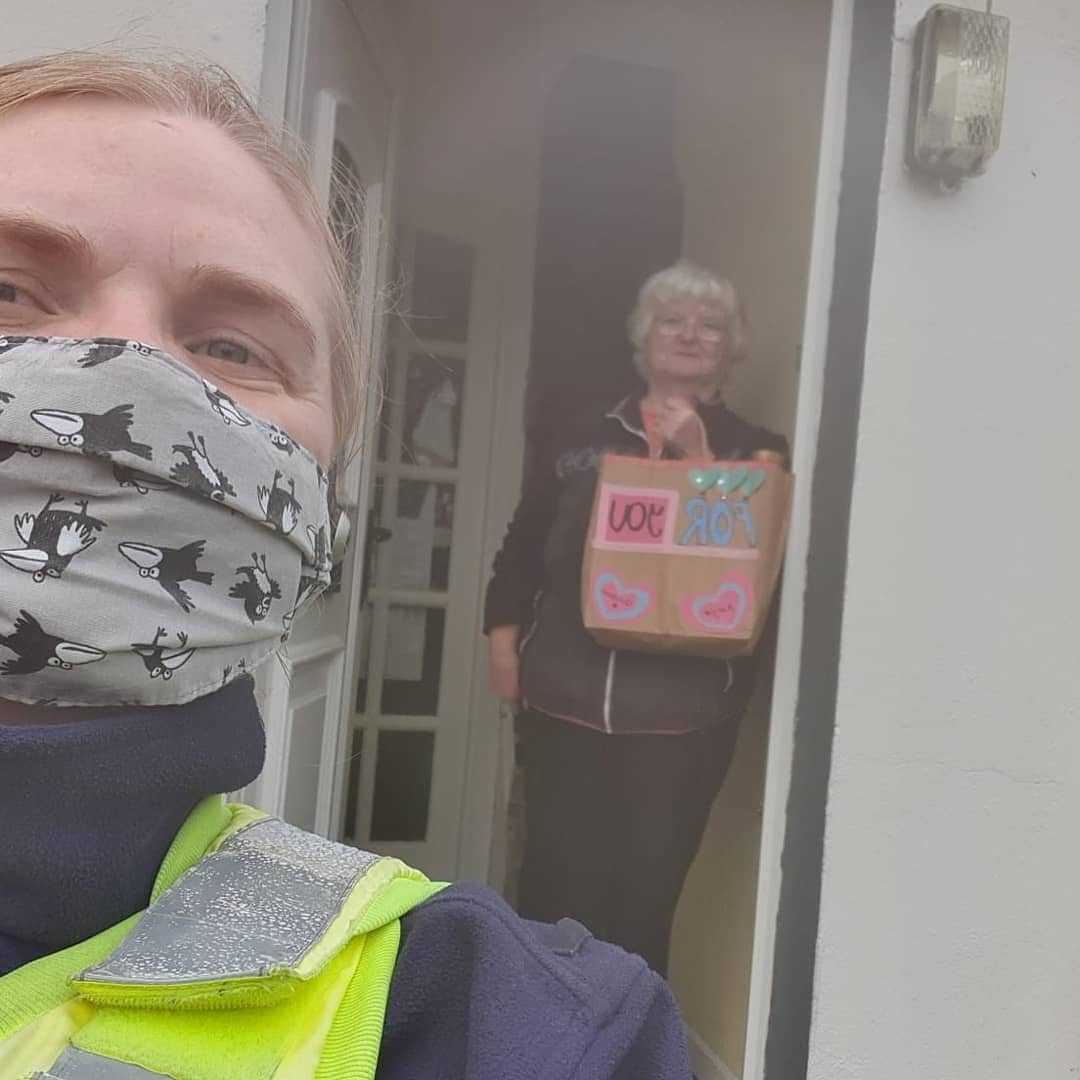 "So, while we didn't get to enjoy the Health And Wellbeing Event in 2020, this was a perfect way for us to still help out our community," said a spokesperson.
"A heartfelt Thank You to everyone who contributed in any way. They have been a delight to work on."
These were made possible by the contributions of the following – in alphabetical order, as each is as important as the other.
All Seasons Charity Shop – Contributed wool for Twiddle Mitts and Mask Extenders
Amylee Henderson
– Forum member, arranging letters from students for Care Pack 1 and decorating the Baubles so beautifully in Care Pack 2
Aziza Hadiban with assistance of her family and Rama Rahim for beautifully decorating the Christmas Care Packs
Barry's Tea – box of individually wrapped tea bags
Caroline Tait- Twiddle mitts & mask extenders
Charlene Logue – Shopping for socks and putting care packs together
Christine Tait – Twiddle mitts
Derry & Raphoe Mothers Union – Twiddle mitts
Finn Valley College 1st Year Students – Letters to recipients
Finn Valley Community Health Forum Committee Members – For deciding to do this and the Purchase of remaining items for both Care Packs, plus delivery
Finn Valley Knitting and Crochet Group – Sally Mcmenamin Twiddle mitts
Garda Brenda Healey – Information leaflets and aiding with both Deliveries
Garda Siochana Ballybofey Station Members – Christmas Cards
Jude Bromley – Forum Member for Crocheted items and aiding of Pack 1 delivery
Lidl – Vouchers (used to buy sweets, chocolate bars, soap and tissues)
Monica Ramsey – Community Navigator mPower Project – Pens and Info leaflets and aiding with Pack 2 Deliveries
SuperValu Ballybofey – Mince Pies
The spokesperson added: "We continue to meet remotely as a committee and hope we can still deliver to the community – whether it's the Health and Wellbeing Event, or through other avenues.
"If you would like to find out more about the Forum, please feel free to email us at finnvalleyhealthforumoutlook.com or check us out on Facebook / Twitter / Instagram.
"Thank you again to all of the above, and a special Thank You to our dedicated committee members. Each member is active on the forum – while still being active in their "day jobs" – which has been even more challenging in these testing times. So we look forward to 2021, whatever it beholds."
Tags: