Greencastle residents are today celebrating 30 years since the establishment of their local Community Centre.
The building has been a focal point of the seaside village for decades, first as a school, and now as a hub for groups of all ages.
Although offices are closed to the public under the current Level 5 restrictions, staff continue to work behind the scenes for the community. Staff and volunteers are today taking the opportunity to reflect on its history – and to plan a party in the future!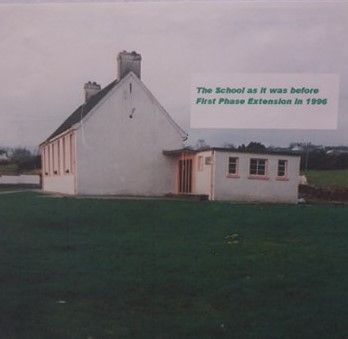 On 23rd of January 1991 Greencastle Community Centre opened its doors for the first time. It was the result of six years planning and funding raising.
The idea for the Centre came from a meeting of twelve local people held in 1984 in McDermotts bar, now the Ferryport bar.
Various buildings and sites were considered. Eventually the committee was able to buy the old three roomed National School in 1990. The first job for the committee was to go in every morning and light the open fires!
Thirty years on the Centre has expanded to include a large sports hall and several rental units currently being used for childcare and a gym.
The Centre is now well-established offering a wide range of courses and activities including provision of essential services.
It is an integral part of Greencastle and the wider community.  Anne Meehan, the Centre's Manager, said "We are successfully running online classes during lockdown but rest assured there will be an anniversary party later this year for the community to celebrate the Centre!"