New supports have been announced today for a specific sector of tourism businesses which have been impacted by Covid-19.
Failte Ireland has announced details of a new €55m Tourism Business Continuity Scheme to assist businesses that were not eligible for the Covid Restrictions Support Scheme (CRSS) payment or previous Fáilte Ireland continuity grant schemes. Such firms include activity providers, car hire and cruise hire businesses, caravan and camping providers registered with Fáilte Ireland and not-for-profit attractions.
The announcement was made at a special virtual industry event watched by over five thousand operators, providers and employers from across the tourism sector.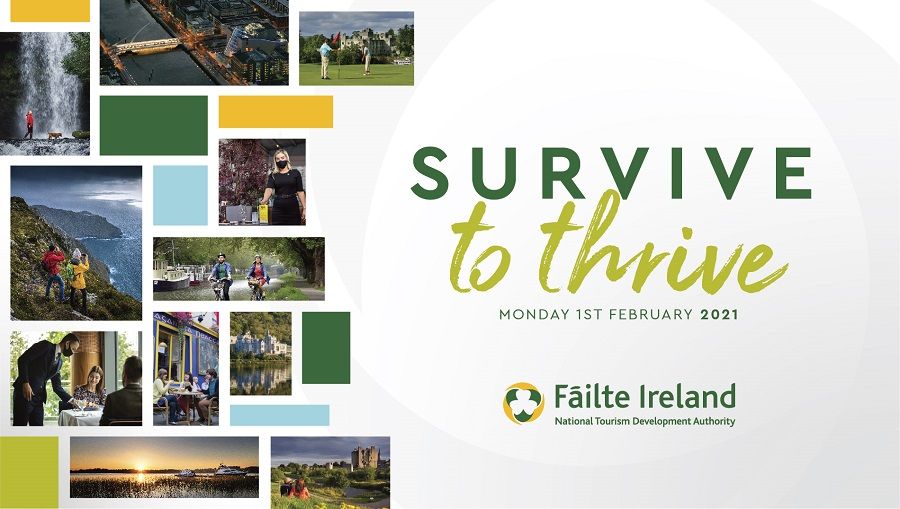 The event entitled 'Survive to Thrive' outlined details of Fáilte Ireland's plans that will help support resilience and survival in the short term and the recovery of the sector in the long-term.
The tourism sector's revenue declined by a massive €6 billion in 2020.
Domestic tourism will be the first to return in 2021, and Failte Ireland plans to invest significantly in domestic marketing once local travel resumes. 
Part of the marketing investment will focus on the 'Keep Discovering' campaign which was launched prior to the COVID-19 pandemic. The campaign adverts show Sliabh Liag in Donegal as a key natural attraction in Ireland and on the Wild Atlantic Way. The webinar heard that county-specific marketing promoting Donegal will be targeted at nearby counties including Sligo, Fermanagh and Derry.
Other key initiatives for 2021 will include Destination Town projects, which includes Bundoran, to encourage visitors to make the most of the urban outdoors. Two new funding schemes are included in the urban plans – the Outdoor Dining Grant Scheme which will improve the quality of outdoor dining spaces and offer reassurance around safety and comfort, and the Urban Animation Grant Scheme to animate our cities and towns with innovative lighting and art installations.
Employee supports with a special focus on mental health were also unveiled at the event.
Failte Ireland's new digital transformation programme aims to prepare for the return of tourism by working with industry to build improved websites and online booking capability. The authority also plans to keep Ireland front of mind for overseas buyers through a range of virtual sales events, including Meitheal, one of Ireland's largest travel trade shows.
Looking ahead to the future of tourism in 2021, speakers said it is too early to predict when international travel will return. The domestic market will be the primary source of income this year.
The first phase of the €55million Tourism Business Continuity Scheme will be launched on February 11th.
Tags: