A local community group has launched a free counselling service in the Killygordon area.
Crossroads and Killygordon Enterprise (CAKE) has teamed up with a fully qualified, experienced practitioner to provide therapy with immediate effect.
The voluntary organisation is offering the service to anyone from the Crossroads and Killygordon areas, who is over 18 years-of-age, from their Oaktree Business Park and community centre in Killygordon.
A spokesperson for CAKE said they felt there was a strong need for the service, particularly in light of the current Covid-19 pandemic. Counselling is considered an 'essential service', according to government guidelines, so face-to-face sessions are allowed to take place.
"A counsellor approached us about providing a free service on a trial basis, and we are delighted to have her on board," the spokesperson said.
"You can benefit from counselling and psychotherapy at any stage in your life. Our professional counsellor is trained to work closely with people to enable them to explore thoughts, beliefs, feelings and behaviours that affect their life negatively."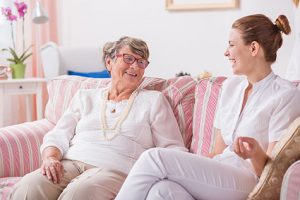 In line with government guidelines, a number of measures have been put in place at the Oaktree Centre including hand sanitising stations, social distancing and the compulsory wearing of masks.
To make an appointment for counselling please call 087 3364687.
The service will provide therapy for individuals dealing with issues such as;
Addiction
Anxiety
Anger
Bereavement
Depression
Stress
Abuse and trauma
Self-harming
Suicide
Tags: