Coastal parts of West Donegal are getting cleaner one day at a time thanks to a quick and easy clean-up project.
The #60SecCleanUp started in Gaoth Dobhair this year as the brainchild of local resident Conor Mc Clory.
Conor set himself a New Year's resolution to take a minute every day to pick up rubbish in his local area. That minute often stretched longer, and so far he has collected almost half a tonne of plastic.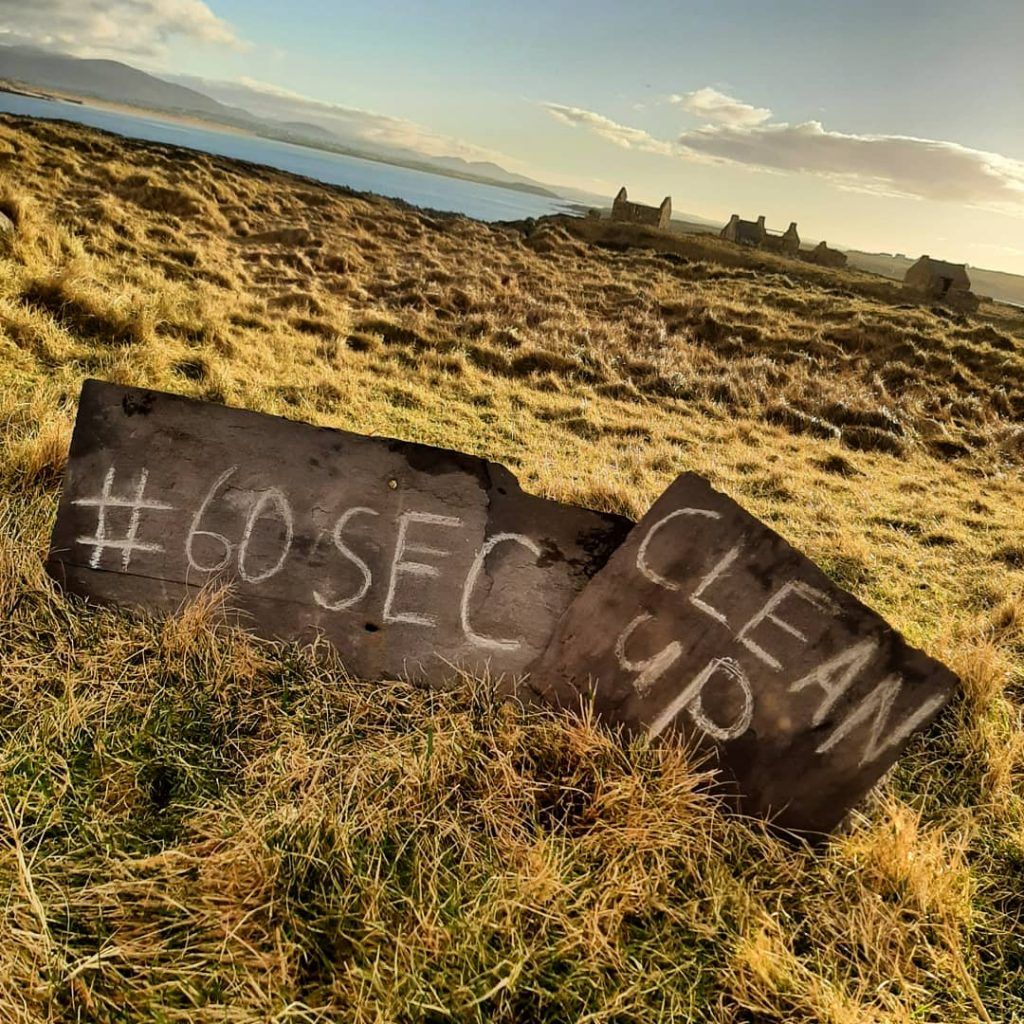 "I am so lucky to live in one of, if not the most beautiful and scenic places on the planet," Conor said.  
Conor is a keen surfer and kayaker, and this project is his way of showing respect to nature.
"Everybody is going outdoors more these days and getting so much out of it and starting to learn that it is amazing. We get so much from nature that we need to start giving back," he said.
Conor's work around his local area in Bun an Inbhir and Port Arthur has inspired others to follow his lead. He shares scenic photos and videos from Donegal on social to bring attention to the #60SecCleanUp and show how beautiful places can be improved in the absence of litter.
"Obviously a lot of rubbish in my area comes from fishing trawlers and lot washes down from rivers. You don't often see people littering on the beach but the rubbish washes up. It's not just about the ocean, the rubbish is everywhere to be honest," he said.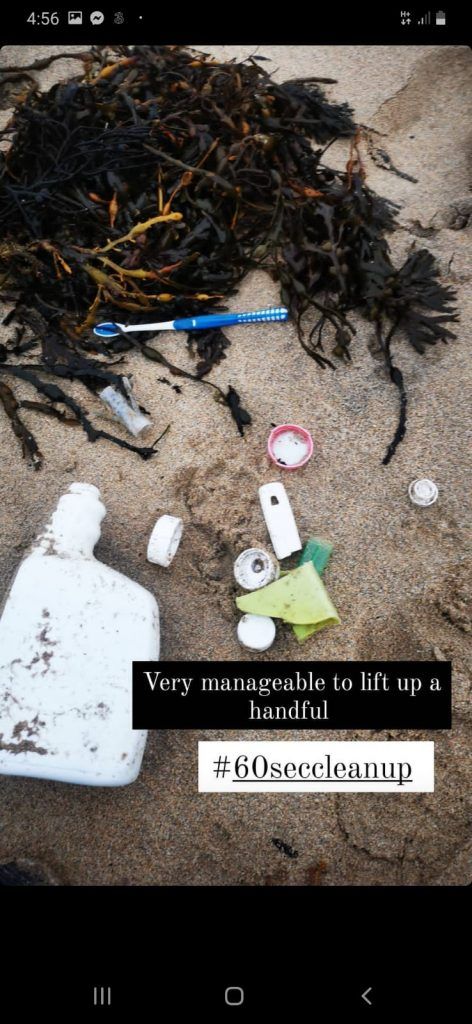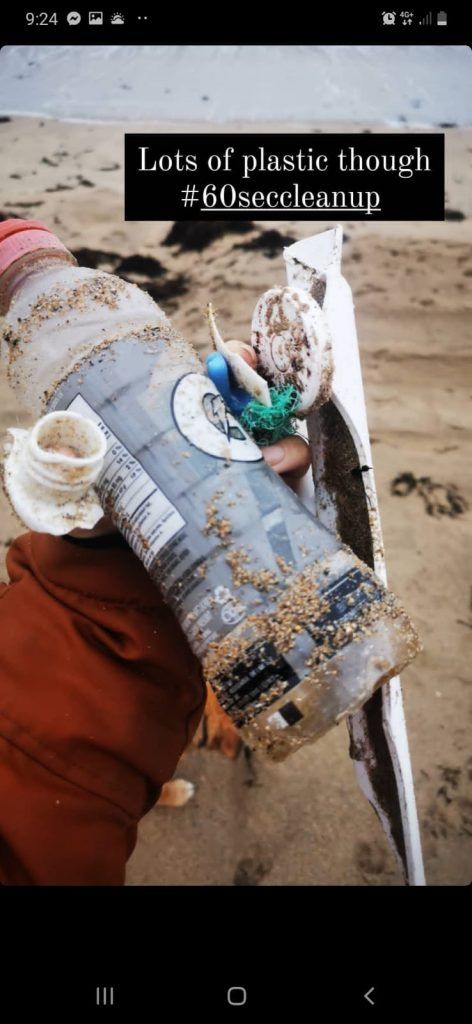 It has been an eye-opening experience for Conor, who is now making a conscious effort to cut down on his plastic usage at home.
"I sometimes see rubbish that others don't. I would be kayaking around coves, places that people haven't been for years, the tide might gather and there could be a tonne of rubbish there or on a beach that people don't go to," he said.
Conor has gained support from Donegal County Council to arrange collections for his daily finds.
The project has emerged as something worthwhile for people to do to help their communities, while social distancing. Other people have joined the challenge to do their own clean-ups in their local areas. Some teachers have also adopted the project to inspire the younger generations.
"If everybody is picking up wee bits all the time we can all keep on top of it," Conor said.
Follow the #60SecCleanUp on Facebook: www.facebook.com/conor.mcclory.9
Tags: