The Junk Kouture trophy is on its way to Donegal after being scooped by three creative Carndonagh Community School students.
A sea-inspired dress named Synergy was the winning design of the 2021 competition's grand final, which was broadcast on RTE 2 from five locations across Ireland tonight.
Created by Robyn O'Donnell, Orlaith Doherty and Brónach Harkin, the winning dress and headpiece was crafted from sea glass, recycled glass and plastic milk cartons.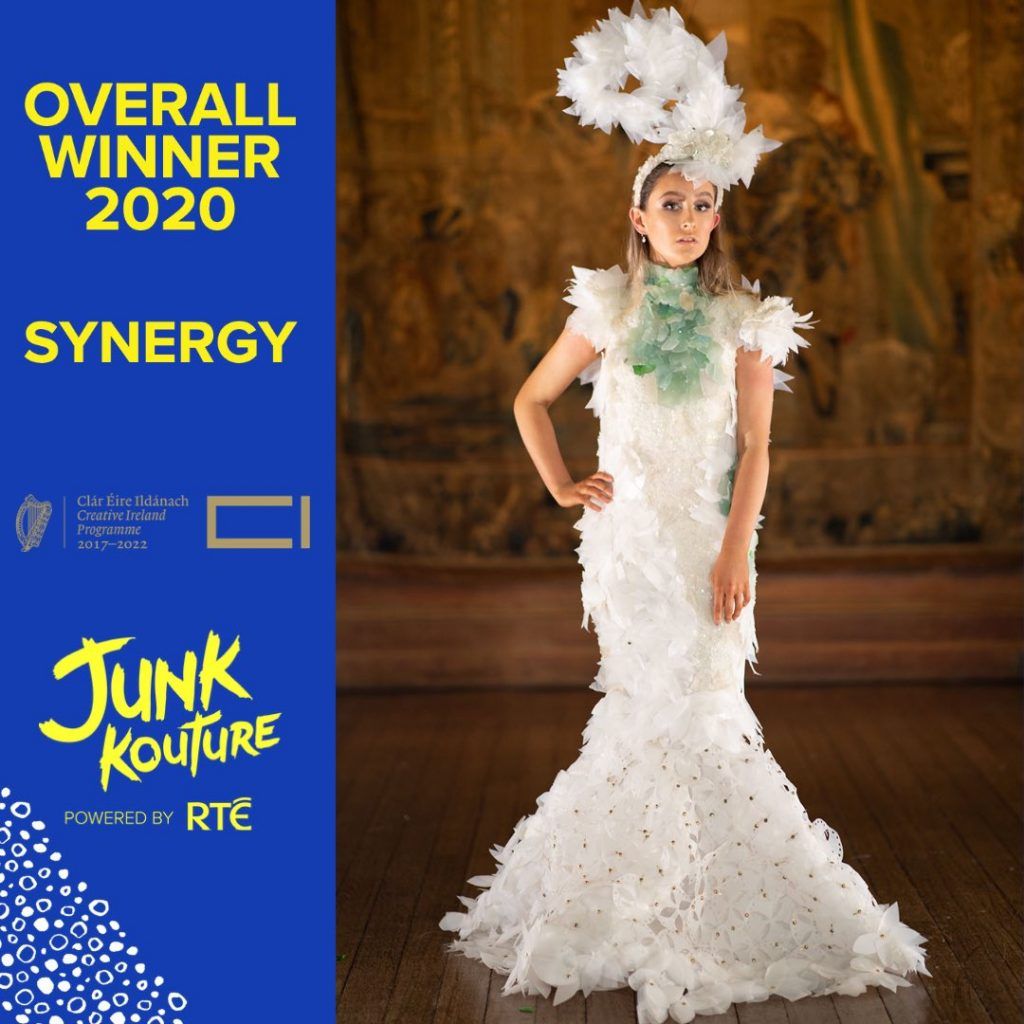 The sea glass was sewn onto the dress, and to make the glass panels, the team smashed glass into fine pieces and sprinkled on top.
The design was inspired by Elie Saab and his iconic fish tail dresses. CCS has six talented teams in this year's Junk Kouture final, competing under the direction of proud Art Teacher Pauline McDermott.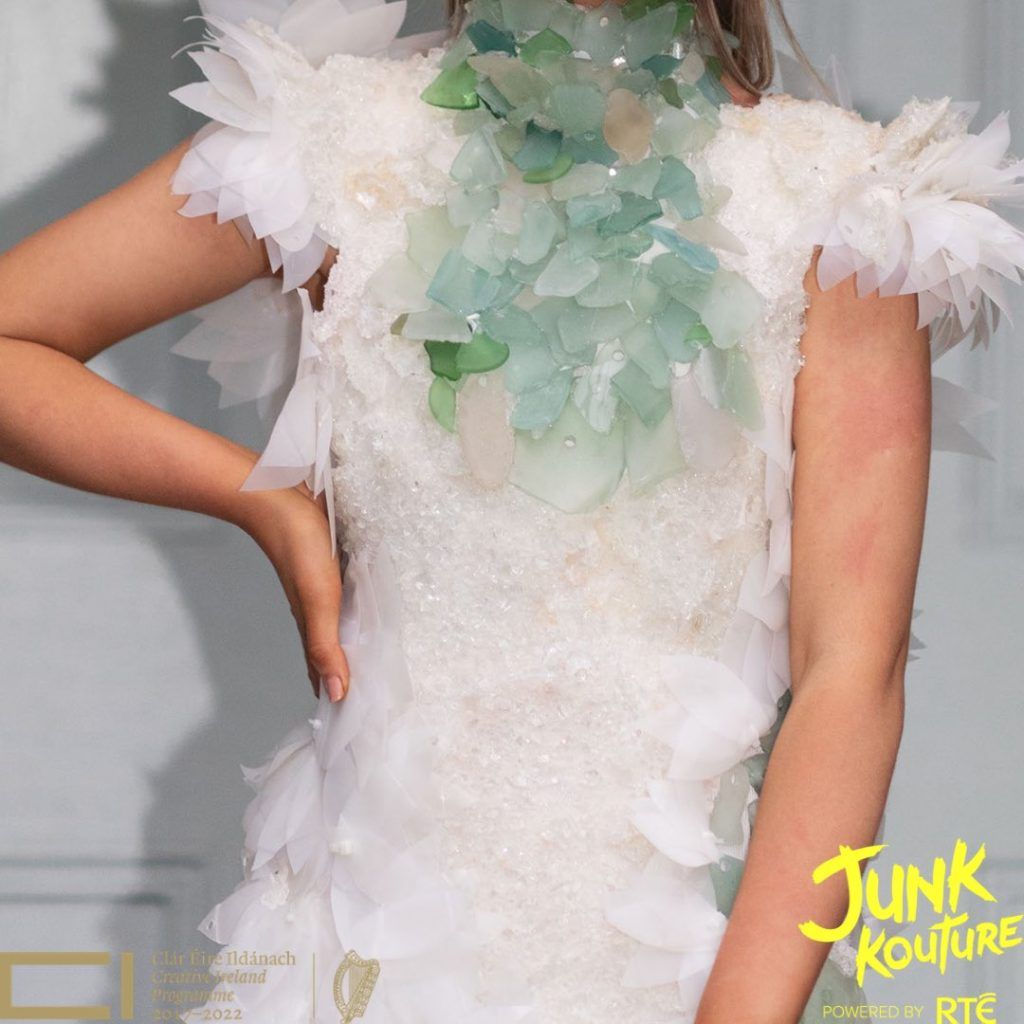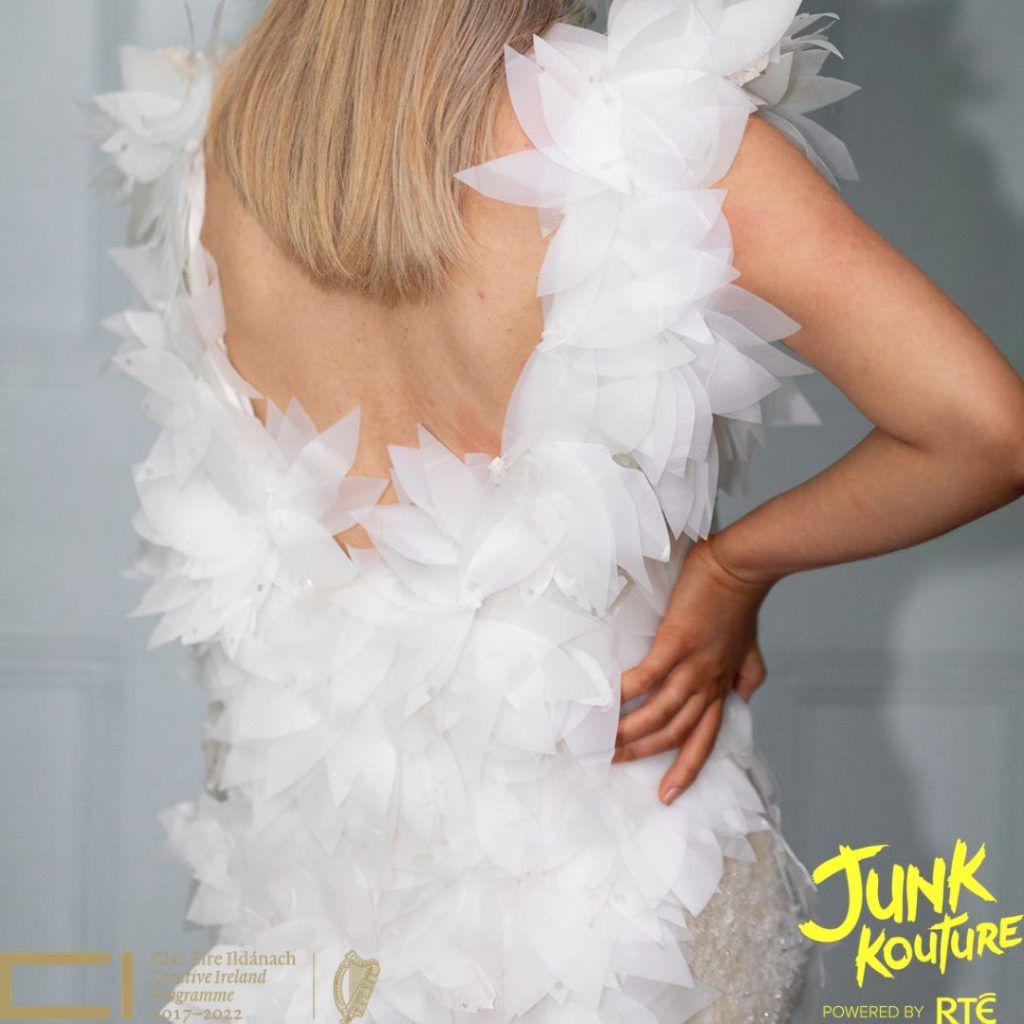 The winning design was selected by celebrity judges Louis Walsh and Michelle Visage, judge of RuPaul's Drag Race.
The winners take home a €1,000 prize with a further €2,000 for their school.
More than 200 secondary school students from around the country competed in this year's reimagined Junk Kouture grand final.
Tags: