A BUSY Letterkenny roundabout is to be named in honour of local entrepreneur George Boal.
The Mountain Top Roundabout will be renamed the 'George Boal Roundabout' after a motion from Fianna Fáil Councillor Ciaran Brogan.
Cllr Brogan said the idea came from his father recently.
"It was a very good idea because there wouldn't be very much at the Mountain Top as we know it today if it wasn't for George Boal," Cllr Brogan told the monthly Letterkenny-Milford MD meeting.
"He made a vast contribution to jobs creation and to businesses in Letterkenny and indeed throughout the county.
"It would be a lovely gesture. Long before enterprise centres, co-labs and enterprise units were mentioned, George Boal showed massive foresight in creating over 50 different business units at the Mountain Top and indeed his fingerprints are over many developments."
Mr Boal created the Pinehill industrial estate which remains a thriving business area in the town.
Cllr Brogan said: "It is important for us as the local authority to recognise people like George Boal. He made such a vast contribution."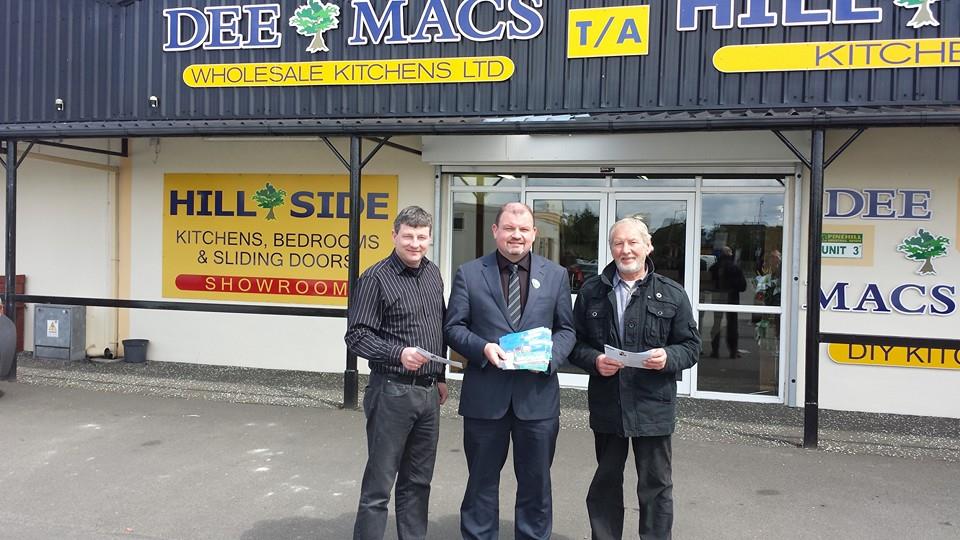 Cllr Kevin Bradley seconded the motion, calling Mr Boal a 'living legend'.
He said: "In 1999, we went to George Boal before setting up Highland Bakery. Only for him, it wouldn't have been possible. It all started off thanks to George Boal, who was more than good to me."
Cllr Ian McGarvey added: "I always saw George Boal as a very forward-looking person and I couldn't say enough about him."
Donegal County Council has undertaken to 'make the necessary arrangements to advance the request.'
Tags: