Did you know that there are more than 1 million older people (60+) living and shopping in Ireland, a number that is growing all the time?
Older people account for 50% of consumer spending. They have the time to shop, they like to shop and they are loyal customers.
They will come back to you again and again if you make the consumer experience comfortable and pleasant for them. Are you doing everything you can to capture and retain this powerful customer base?
For the past few years, businesses all over Ireland have obtained their Age Friendly Charters as part of the Age Friendly Ireland Programme, and have proudly displayed their Age Friendly status on their shop window or in their reception area. They know that by doing this, they signal strongly to our older community that they are welcome, resulting in increased custom and loyalty.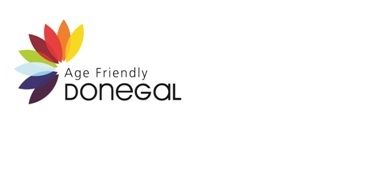 Donegal Age Friendly Programme in partnership with Donegal Local Enterprise Office, the Older Persons Council and Donegal Community Development are inviting all businesses in Donegal Town to take part in this Age Friendly Business Initiative, it will give businesses the recognition for dealing with older people in an Age Friendly way.
For all businesses, this is very simple to achieve, It is low cost or no cost, It can open up a lot of new business for you and it is the right thing to do.
Training begins during Social Enterprise Week on March 4th 2021. To find out how to join Donegal Town's Business Recognition Programme and what steps are involved:
Please contact Mairead Cranley Age Friendly Programme on 0749153900 or email mairead.cranley@donegalcoco.ie or Raymond Rooney Donegal Business Forum raymond.rooney@gmail.com
Tags: