MARGARET Gallagher was wheeling away in delight after scooping a brand new Ford Fiesta Zetec in the B&S Credit Union Car Draw.
Margaret won the top prize of the 2021 Ford Fiesta Zetec in the members only draw.
Donna Duffy won €2,500 in cash while Mark Coyle, accompanied by his little daughter Skylar, collected a cool €2,000 in cash.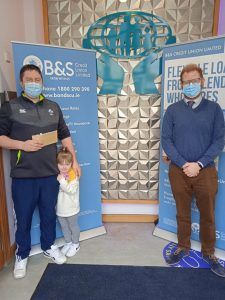 A total of €12,000 in cash prizes was distributed with the car, to 15 lucky winners.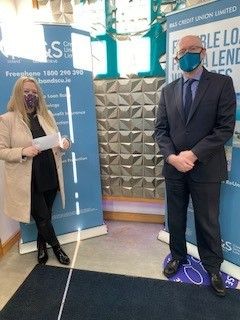 Two draws are held annually with the next scheduled to take place in July with a car and thousands of euro in prizes to give away.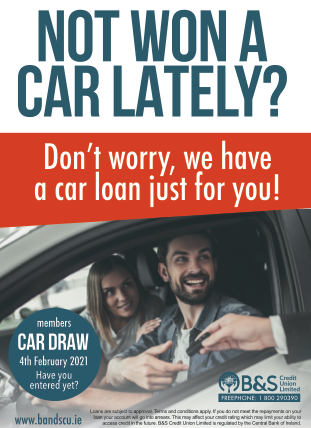 Tags: