Children and young people across Donegal are being asked to help shape what events take place in Donegal for this year's Cruinniú na nÓg.
Have you ever wanted to try something creative? Are you passionate about something and want to explore it in a creative way? Parents, is there something creative you would like your baby or toddler to try? We want to hear your ideas.
Cruinniú na nÓg, a national day of creativity and will celebrate its fourth year on June 12th 2021. It offers opportunities for young people aged 0-18 to explore their creative potential.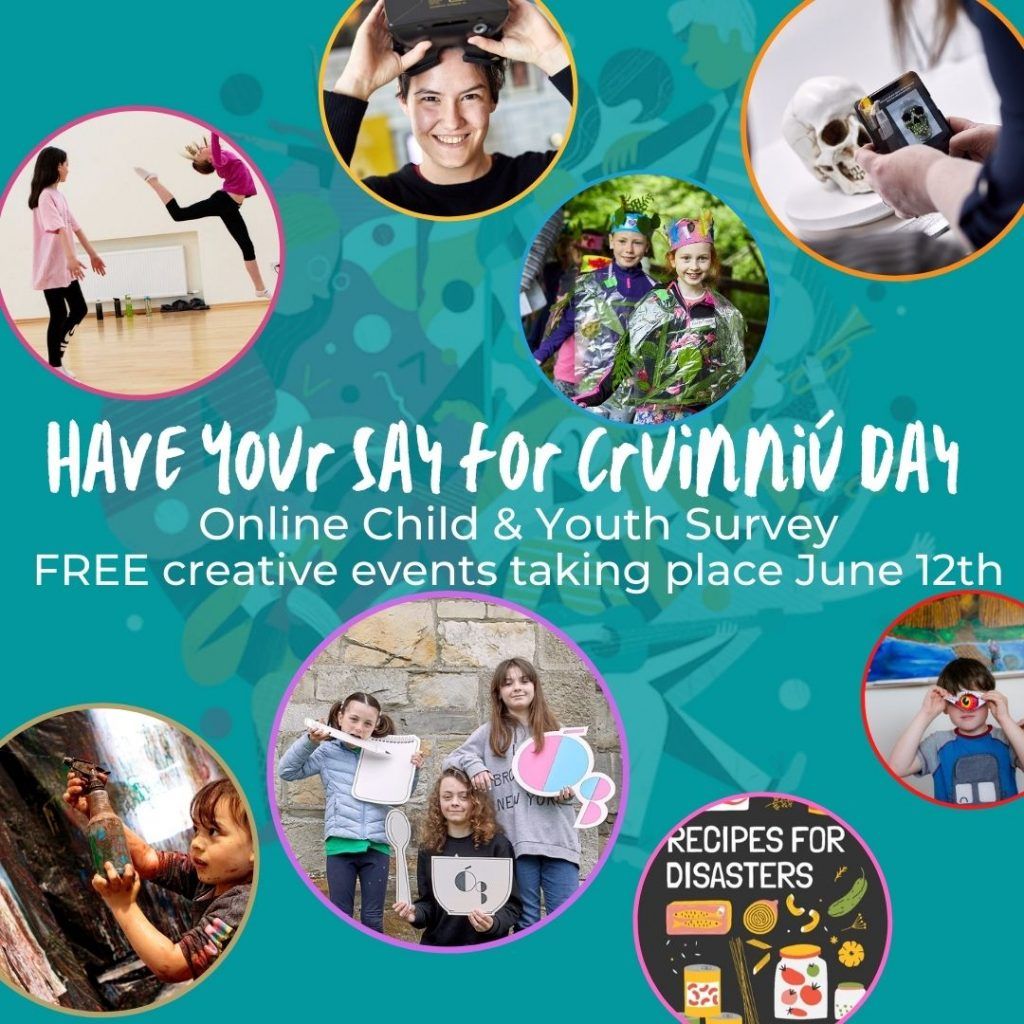 Cruinniú na nÓg simply means 'The gathering of young people' and is a highly engaging initiative of the Creative Ireland programme in partnership with Local Authorities. Ireland is the only country in the world to have a national day of free creativity for children and young people. Whether the children will gather online or in person in 2021, it's an opportunity to explore their creative side.
Eileen Burgess, Creative Ireland Donegal coordinator is encouraging children and young people to have their say in shaping the nature of the activities to be planned across the county this June. "It is exciting consulting children and young people in designing a programme specifically for them. They have such vibrant ideas and last year's consultation was very inspirational. Members of Donegal Youth Council have been part of the Cruinniú na nÓg organising team now for a number of years and their contribution to the initiative is invaluable."
"It is hoped to design a programme based on what children across the county want to do, and while we may not be in a position to grant every request, all suggestions will be considered and have a direct impact on the nature of the events taking place across Donegal."
In 2020 all Cruinniú events moved online which included some really fun initiatives such as the creation of a youth-led cookery eBook, song writing and creative writing workshops, broadcasting workshops and a mini youth music festival. There's no suggestion too big or too small for events in 2021 and events will be planned in accordance with the Government restrictions in place on June 12th 2021.
Unleash your creative spirit by submitting ideas to us at www.wainfest.ie. Parents and guardians of younger children are invited to submit suggestions on their behalf. Deadline for submissions is Sunday 28th February.  
Tags: