Sponsored Post
Whether you're looking for your first car or your next car, chances are you know exactly the one you want. But what about the finance? When you're in the market for a car loan, that can be a tough decision.
You could go the PCP route. It has its advantages, but remember, you won't own the car until you've made that final payment! You could borrow from a bank, but what about all the fees, penalties, charges? You may be penalised if you want to pay your loan off early!  
Or, you could swing by B&S Credit Union in Ballybofey and check out a real value-for-money car loan. You can apply even before you start looking for your dream car. And when you do go car shopping, you'll have all the negotiating power of a cash customer.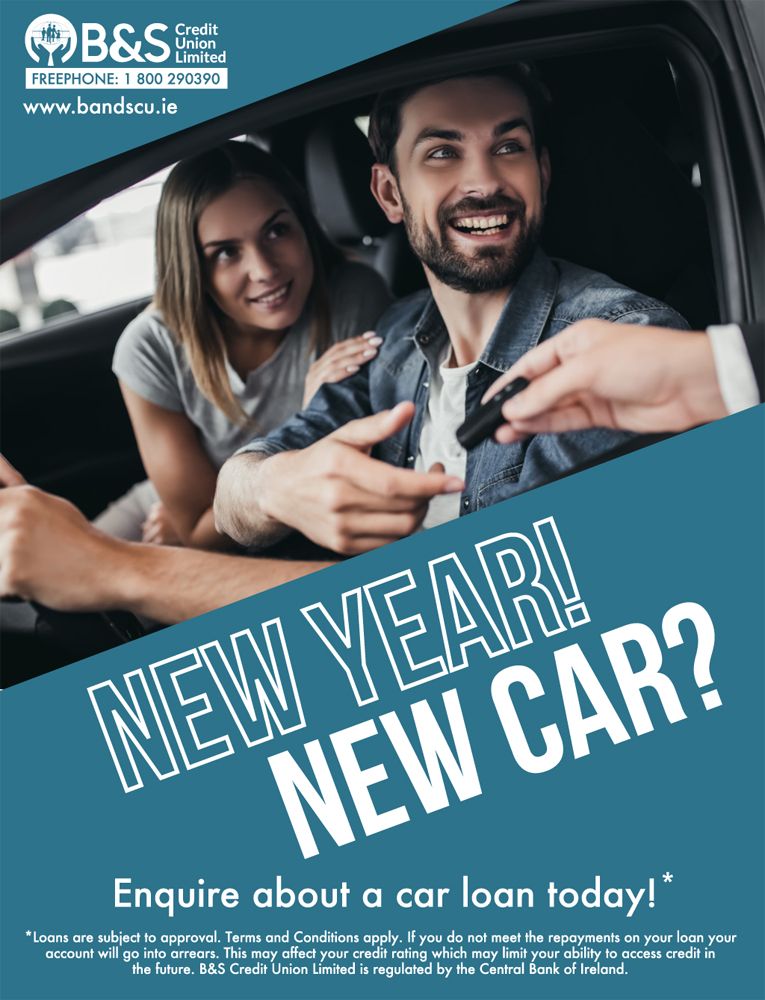 Why a B&S Credit Union Car Loan is Better
You OWN the car from the outset

We do NOT charge any additional fees

Our terms and conditions are completely transparent

NO 'balloon' payments

NO mileage restrictions

NO penalties for early repayment or lump sum payments

NO penalties for payment rescheduling

FREE Loan protection insurance (T&C's apply)
Have your eye on a Car? Why not talk to us today on Freephone 1800 290 390, apply on-line: https://www.bandscu.ie/Apply-Online  or call into our office: 
B&S Credit Union Limited, Main Street, Ballybofey.
8.2% (8.54% APR) Variable*
Representative example as at 05/01/2021
*This rate is applicable only for approved CAR Loans from €12,000. Loan repayment term 3-6 years.

Loans are subject to approval. Terms & Conditions apply. If you do not meet the repayments on your loan, your account will go into arrears. This may affect your credit rating which may limit your ability to access credit in the future.
B&S Credit Union Limited is regulated by the Central Bank of Ireland.
Tags: