Jigsaw Donegal are delighted to be opening up recruitment for their Youth Advisory Panel (YAP).
The YAP are a team of volunteers aged between 16 and 25 who are passionate about helping us make a difference to young people's mental health in Donegal.
You will get the chance to represent Jigsaw through fundraising, mental health promotion campaigns and networking events.
You can assist Jigsaw with key decision making, sit on interview panels & access training and other exciting opportunities through Jigsaw nationally.
If you are aged between 16 and 25, with a passion for Youth Mental Health then this is the opportunity you have been waiting for!
All you have to do is email amy.mcrory@jigsaw.ie and ask for an expression of interest form.
CLOSING DATE for forms is Friday 5th March.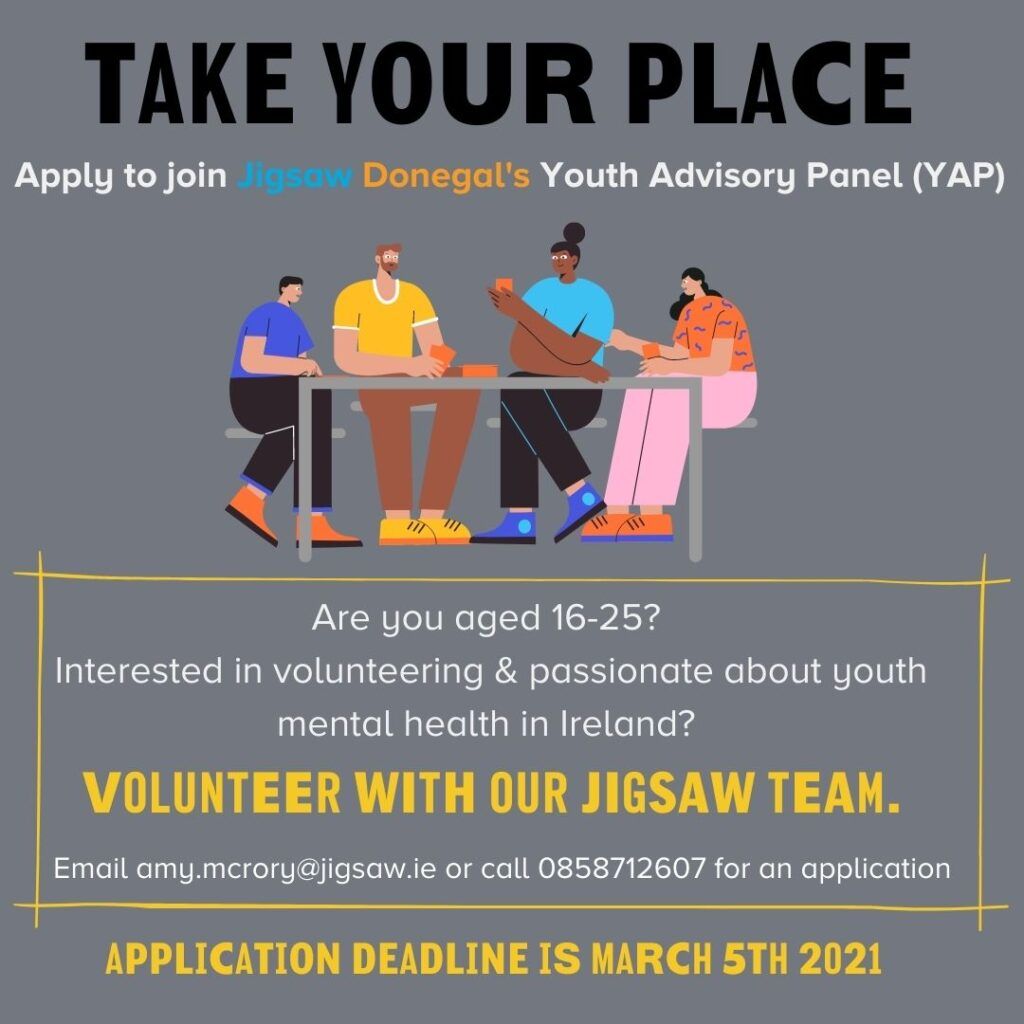 Tags: