The arrival of new variants of Covid-19 and the prospect of extended lockdown has once again plunged the Donegal Donkey Sanctuary into financial crisis.
The sanctuary, outside Raphoe, had high hopes for a re-opening of their visitor facility as early as Easter.
However, the operators have now admitted that the present Covid situation makes this highly unlikely.
"We have struggled so hard over the last twelve months to ensure that we remain in operation as the need for our help has increased rather than diminished' said Danny Curran.
The sanctuary is home to around 100 donkeys, many of whom have been subjected to terrible cruelty and left to fend for themselves.
Their visitor centre has been closed since March last year and the continued loss of revenue from visitors has placed a severe financial pressure on the centre.
"Every year we welcome visitors from the UK, America and mainland Europe.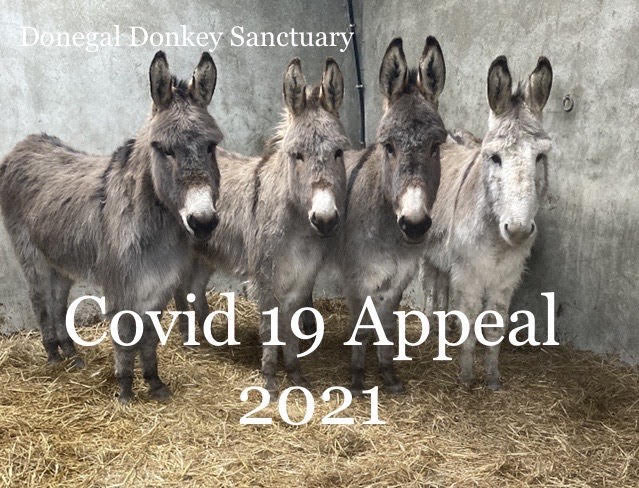 "With a ban on international travel likely to be in place for many months and 5km restrictions, we see no prospect of re-opening for the greater part of this year', said Danny.
The sanctuary is in urgent need of financial help in order to provide a safe haven for its vulnerable residents.
Funds have steadily depleted over the winter period and credit facilities have been extended to a maximum.
A 'Gofundme' Appeal has been launched in order to help the situation.
If you wish to donate to keep the sanctuary going please see https://www.gofundme.com/f/covid19-appeal-2021?member=8940934&sharetype=teams&utm_campaign=p_na+share-sheet&utm_medium=social&utm_source=facebook
Tags: