Sponsored Post
Brennans Pharmacies are launching a new column series here on Donegal Daily, sharing professional pharmacist advice on health and wellness. These health articles will cover topics such as medications, minor ailments, vitamins and supplements and many of your healthcare concerns.
Brennans have pharmacies in four convenient locations, all with free parking – Buncrana, Clonmany, and Creeslough in County Donegal and Glenageary in South Dublin. Brennan's core pharmacy purpose is 'to help you live life at your healthiest …so you can feel and look your best' . The Brennans Team is committed to delivering their brand promise : 'We're here for you', by giving their patients and customers a warm and friendly service, exceptional care and trusted expert advice.
This column series will delve into current healthcare issues and common questions that Brennans pharmacists are asked daily by patients and customers instore. If you want to connect with the Brennans team, feel free to contact them on the social media links below:
Facebook @BrennansPharmacy – Twitter @Brennans_pharm – Instagram @brennans__pharmacy
But first…let's meet the Pharmacist team!
Fergus Brennan 
Fergus Brennan, founder and CEO of Brennan's Pharmacy qualified as a pharmacist from TCD in 1986. Having gained 5 years experience working as a locum, Fergus opened his first pharmacy in Buncrana in 1992.
After 14 years serving the Buncrana community, Fergus decided to expand the business, opening Brennan's Clonmany in 2006 and Brennan's Carndonagh in 2007. Following the long recession of the noughties, he continued the expansion, opening Brennan's Creeslough in 2017 and acquiring Brennan's Glenageary in 2018.  Brennan's Carndonagh ( now Mullans) is no longer part of the Brennan's group as it was acquired by Michael Mullan in 2017,  thus creating the current group of four pharmacies (Buncrana, Clonmany, Creeslough & Glenageary).
Over his career, Fergus has developed a strong culture of caring and teamwork, founded on  Brennan's six core values of Integrity, Respect, Compassion, Excellence, Community and Team.  Fergus has focused on attracting team members with talent, ability and passion for healthcare, so that Brennans can strive to achieve its vision: 'to be the local pharmacy of choice'.
Despite the huge challenges of the Covid pandemic, Brennans continues to go from strength to strength.
Post Covid, Fergus is committed to further growth through strong focus on building world class pharmacy services and investing in innovation and automation.
Fergus holds a postgraduate Diploma in Leadership from IMI and a Fetac qualification in personal coaching.
His main passion outside of Brennans Pharmacy is music and songwriting. You may have spotted him onstage playing guitar and singing with a variety of local Donegal bands over the years. Fergus is also to be heard regularly on Donegal's Highland radio as the voice of Brennan's radio adverts. Fergus is married for 30 years to his very supportive partner Mairead and is the proud parent of four grown up children, Sinead, Conor, Fiona and Niall.
Feargal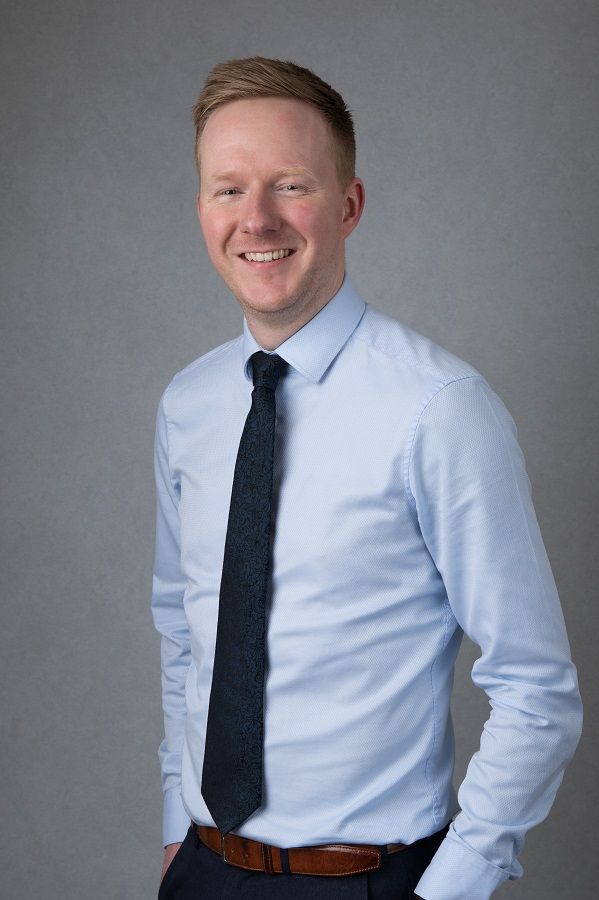 Feargal is Superintendent pharmacist in Brennans Pharmacy Clonmany.
Feargal studied in Queens University Belfast, receiving his Master's degree in pharmacy in 2009. He also gained a postgraduate Diploma in pharmacy management from the University of Ulster in 2015.
Feargal started with Brennans as group support pharmacist in 2011 and took over as manager of the Clonmany branch in 2014.
Aside from competing with Buncrana pharmacist manager John, for the title of 'Brennan's Top Golfer', Feargal is a devoted Dad to his one year old son Leo.
In his spare time Feargal enjoys watching football and loves nothing more than to see his favourite team, Manchester United win a match.
He loves working in Brennans, serving the the Clonmany community as part of a small close knit team, meeting the pharmacy needs of their patients and customers.
John
John gained his Master's degree in pharmacy from Cardiff University in 2012. He started working with Brennans in 2017 as group support pharmacist.
In 2018 John moved into the role of Superintendent pharmacist in Brennan's Buncrana and is now leading the team there. Working as part of a tight knit team, John enjoys coming to work and having a laugh with his colleagues, whilst always ensuring the job gets done to the highest standards.
In his spare time John is partial to a round of golf and has a friendly rivalry with Feargal, the Brennans Clonmany manager for the title of "Brennans Top Golfer". 
Since he qualified John has consistently worked to build on and improve his extensive knowledge and expertise in order to better serve all of Brennan's customers and patients in the Buncrana community. 
Michelle
Michelle is the managing pharmacist in Brennan's Pharmacy Creeslough.
Originally from Derry, the charm of Donegal has captured Michelle's heart and she recently moved into a new home in Fanad. Michelle studied in Queens University Belfast where she received her Master's degree in pharmacy in 2017.
Aside from leading the Creeslough branch and team, Michelle loves to spend time outdoors, whether for walks on the beach with her fiancé and dog–or to brave the bitter Atlantic to practice her surfing skills!
Michelle loves working as a pharmacist with Brennans as it upholds her belief that pharmacy is about more than dispensing medications. In Brennans it's truly about looking after the healthcare needs of the community and building lifelong relationships with colleagues, patients and customers alike.  
Connie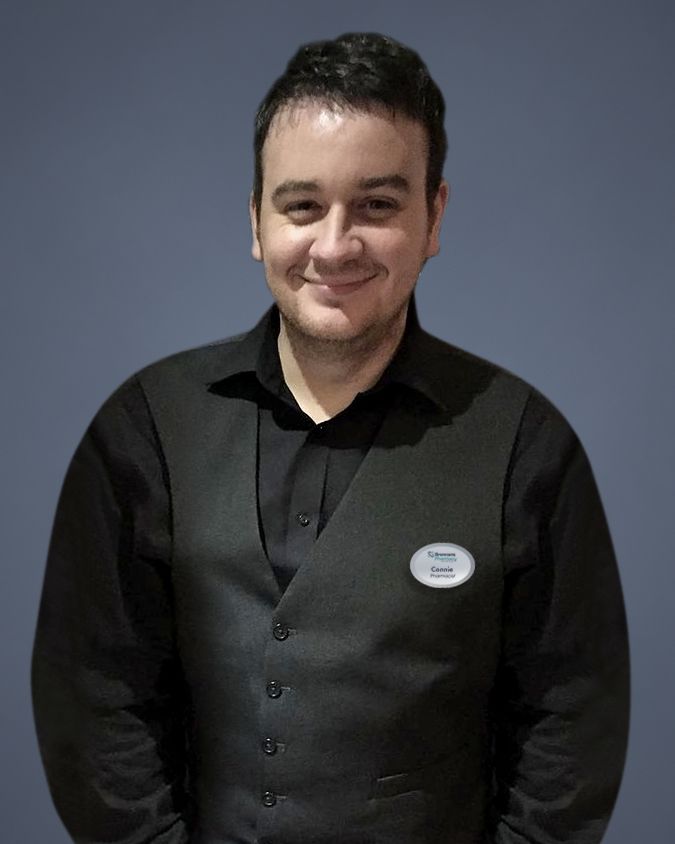 Connie joined  Brennans  as group support pharmacist in August 2020.
You may find Connie on duty in any of the Donegal branches on any given day – you may even spot him in the Brennans Glenageary branch in Dublin on occasion! Connie was educated in University of Ulster in Coleraine, graduating with his Master's degree in pharmacy in 2017.
An avid Manchester United fan, Connie enjoys both watching and playing football and is looking forward to getting back onto the pitch himself when life returns to normal post COVID.
Connie enjoys working with Brennans as he loves the warm, friendly atmosphere and how his role balances well with his home life. A proud father to young son Charlie, Connie is often to be found entertaining his Brennan's colleagues with funny anecdotes of life with a one year old! 
Laura
Laura, the Superintendent pharmacist in Brennans Glenageary has strong ties to the South Dublin community under her care, having grown up just down the road in Sandycove. 
A busy mother of two, Laura has her hands full at home as Mum to 2 young children who are the apple of her eye!
Laura studied Pharmacy at John Moore's University in Liverpool where she received her Masters degree in 2006.
Dedicated to the local community she serves, Laura is constantly acquiring new skills and professional knowledge to ensure she provides the best care to Brennan's customers and patients in Glenageary – which she always does with a warm and friendly smile. 
Ellen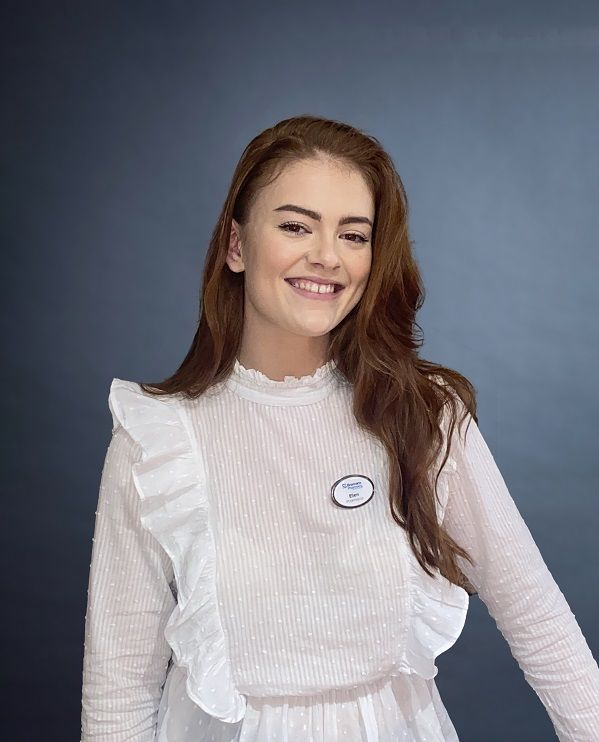 Ellen is the newest addition to the Brennan's pharmacist team, joining as support pharmacist in Glenageary in November 2020 after graduating from Trinity with her Masters degree in pharmacy.  In her new role with Brennans, she is excited to build on the knowledge and experience gained throughout her pharmacy career so far.
Hailing from County Sligo, Ellen fell in love with city life during her student years in Dublin.
Ellen is really enjoying working with Laura and her colleagues on the team, serving the healthcare needs of the local community in the friendly, independently owned Brennan's Glenageary.
---
Get in touch
All Brennan's pharmacists, technicians, front of shop supervisors and pharmacy assistants are always happy to look after you and your family's healthcare needs.. whether you call instore or visit Brennans online
Brennans also have a handy pharmacy app for easy prescription ordering which can be found by searching for 'Brennans Pharmacy' on the App store or Google Play.
Brennans offer online pharmacy shopping for delivery or 'click and collect' from their website brennanspharmacy.com.  Delivery is free nationwide when you spend over €40 online, or alternatively you can choose convenient free collection of your order  at one of the 4 pharmacies (Donegal – Buncrana, Clonmany or Creeslough or Dublin – Glenageary). 
Follow us on social media:
Tags: