Lough Head in Killybegs is looking much better this week thanks to the efforts of the local Tidy Towns volunteers.
A community clean-up on Sunday resulted in a huge haul of litter being gathered from the bridge area at the entrance of the town.
The proactive Tidy Towns group was out in force on Sunday – with social distancing measures in place – to transform the area around the estuary.
Among the litter found was ropes, twine, packaging from the sea, wellingtons, fruit, as well as illegally dumped items.
Within an hour, two trailer loads of rubbish was collected.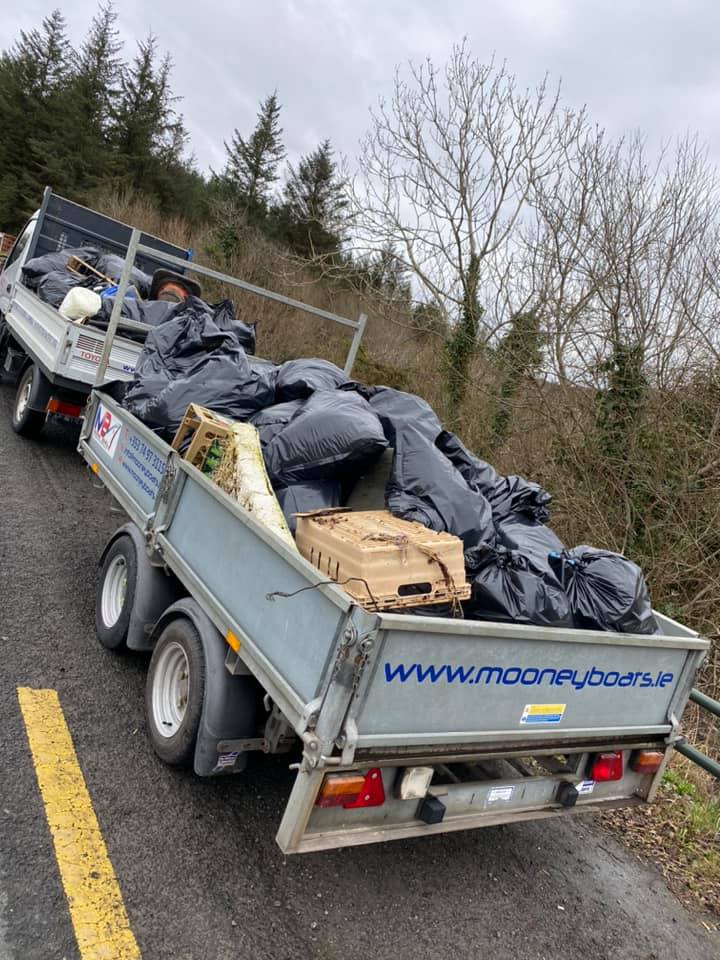 County Councillor Niamh Kennedy was among the group of volunteers. She praised the community effort that has now transformed the shoreline.
"From the looks of it, most of the litter was fishing related. That is not to say it is coming from Irish boats, anything can wash up into the estuary," Cllr Kennedy said.
Cllr Kennedy added that she is proud to be part of the team:
"The Tidy Towns group in Killybegs are a great proactive group. They would reach out to the local clubs and let them know they are doing the clean-up. There is a good strong core group that gets out and does it," she said.
"Killybegs Tidy Towns are great. They do so much. It's not just picking up litter, they have transformed so many areas in the town, such as the Largy picnic area. Whatever money they get from the council or grants, they reinvest it back in to the community for seating or planting.
"They are great group and I am proud to be part of them."
For updates on the group's activities, click here to visit Killybegs Tidy Towns on Facebook
Tags: