Job Vacancy: A successful Manufacturing and Engineering Company based in the North West is currently recruiting for a Cost & Management Accountant to join their team.
The Company has a number of high profile customers both National and International. Its production and design facilities are cutting edge.
This is a senior financial position and the successful candidate will be reporting directly to the Managing Director.
In particular the Cost & Management Accountant will support the company in the following areas:
• Provide financial support to the business. Producing management reports to the Managing Director and Heads of Departments.
• Prepare Management reports on pricing and production activities to ensure best results are achieved and relevant financial information is available.
• Maintain data integrity and liaise with different departments within the company to achieve streamlined integrated processes which meet overall business objectives.
• Effectively operate financial systems and processes ensuring they are fit for purpose and recommend improvements where required.
• Provide support for Financial and Audited Accounts as required.
The candidate will be a qualified Accountant, with ACCA, ACA or CIMA qualifications. Be proactive, highly motivated and have good communication skills.
Previous experience in a Cost/Management Accounting role would be preferred.
Salary will be commensurate with a role of this skill and responsibility. The company is a progressive and expanding company with excellent working conditions.
Application with CV to: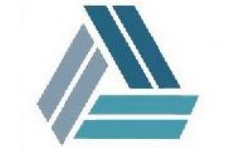 Crowe McLoughlin & Co.
Chartered Certified Accountants
Registered Auditors and Tax Advisors
Chapel Street
Carndonagh
Co. Donegal
Email: crowemcloughlinandco@eircom.net
Tags: