Donegal's mass vaccination centre at the LYIT in Letterkenny could begin vaccinations for some healthcare workers before the end of next week.
However, it is understood that it may be some time before the centre is used to roll-out vaccinations to the general public.
The hub, which is based at the Dánlann sports centre building, was constructed last week.
Workers from Total Expo, a Dublin-based company, were on site on Wednesday to begin assembly.
The HSE has now confirmed that a "healthcare workers vaccination programme" will start at LYIT "towards the end of next week."
However, the HSE said that while they expect that the six vaccination centres across the West and North West to be ready by early March, some are progressing ahead of others.
The spokesperson added "We will use the coming weeks to identify and resolve any minor issues that may arise, before we begin using these centres for the general public."
The hub is comprised of thirty cubicles across four lanes in the hall will be accompanied by registration desks and waiting area.
A one-way system of entry and exit will be in place.
The site at LYIT is one of 37 vaccination hubs nationwide.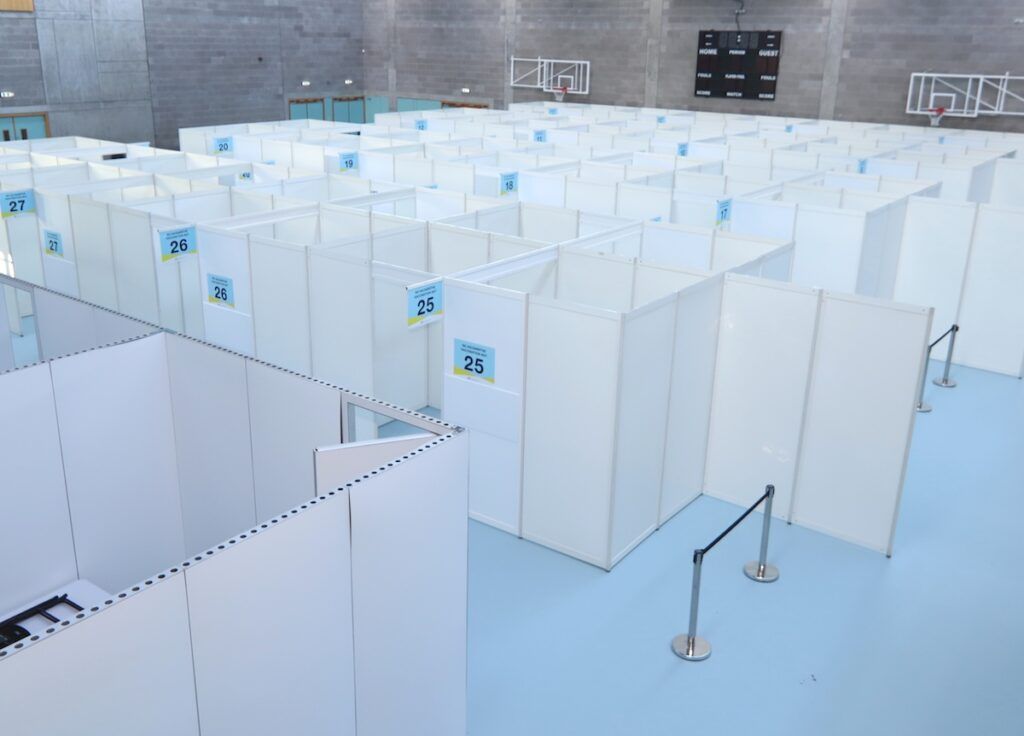 Many people will be offered their vaccination in these centres and you will be able to register for your vaccine online.
Each vaccination centre varies in size. They have been selected based on population density, ease of access, public transport and parking.
While there has been criticism that just one designated site is located in Donegal, the HSE this week confirmed it is examining other 'satellite centres' in the county.
Sinn Féin County Councillor Albert Doherty was told at a meeting of the Western Regional Health Forum that other centres may open up both in Inishowen and in south Donegal.
Chief officer of HSE, John Hayes revealed "The identified large vaccination site for Donegal is Letterkenny Institute of Technology (LYIT) – this facility is currently undergoing fit-out and should be completed shortly.
"Other satellite sites across the County are under consideration i.e. Inishowen, North West and West/South Donegal."
Councillor Doherty specifically referred to Carndonagh GAA Club who had offered their services as a centre to roll-out the vaccine locally in Inishowen.
Mr Hayes replied that there could be a number of pop-up or mobile services and this has not been ruled that out at this stage.
Tags: