The popular Rory Gallagher International Tribute Festival has been postponed for another year due to the pandemic.
The music event was scheduled to take place in Ballyshannon in June 2021.
However, organisers have decided that it is ' only fair and safe' to postpone until 2022.
Ticket holders were contacted on Monday evening and given the option to get refunds or retain their tickets until next year. All Tickets purchased for the 2020 / 2021 planned festivals will remain valid for 2022.
A statement from the organising committee said: "Thankfully the vaccine roll-out has commenced however on advice from national authorities and with still so much uncertainty around the staging of Events / Festivals / Mass Gatherings in Ireland during 2021, it is only fair and safe to take the decision now to postpone the Rory Gallagher International Tribute Festival until next year, to 2022."
Fans have already been assured that acts confirmed for the Big Top in 2021 will be appearing in 2022.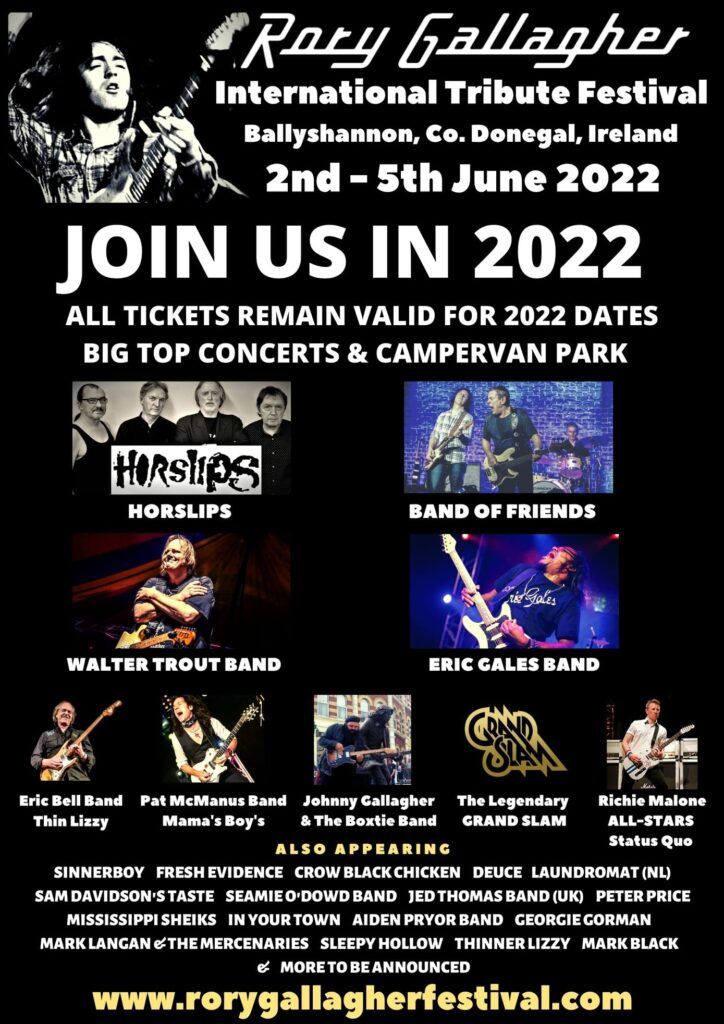 Organisers added: "We apologise for any inconvenience caused and hope you understand that this is due to circumstances unforeseen and beyond our control.
"We thank you all in advance for your support in this decision and look forward to welcoming you to Ballyshannon, Co. Donegal, Ireland for Rory Gallagher International Tribute Festival 2022 – we promise to make this a memorable event between 2nd and 5th June 2022."
Tags: