Donegal County Council has put a 2021 start date on a major project to solve traffic jams in Letterkenny,
An extensive system of traffic lights is due to be installed at the Polestar roundabout and the Ballyraine area in the years to come.
Works will be subject to Covid-19 restrictions and focus on four key junctions:
Traffic lights are to be placed on all four junctions of the Polestar Roundabout.

The Ballyraine roundabout will be converted into a signalised crossroads.
The N56/ R245 mini roundabout will be converted into a signalised three arm junction.
The R250 Neil T Blaney/Joe Bonner T junction will include traffic lights and localised
widening on the R250 junction, creating a right turn lane, and forming a new bus bay on the
southern approach.
The project will improve and extend current pedestrian \cycle pathways and provide controlled crossings at each of the four junctions. A new pedestrian\ cycle traffic light crossing has been proposed in vicinity of Rossan College with footpath realignment to facilitate the new layout.
The total construction works element of the project is estimated at €1.735m.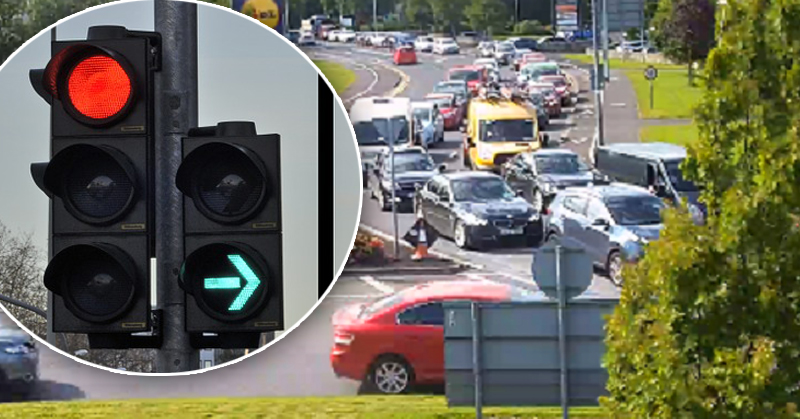 Traffics lights will be placed on all junctions of the Polestar Roundabout in LetterkennyAn update on the scheme was provided by the Letterkenny Roads Department to Councillor Jimmy Kavanagh this week.
The council said the Letterkenny Traffic Management Project will be constructed in phases, commencing with the Joe Bonner/Neil T Blaney road junction to the Polestar roundabout in 2021.
"Each phase will provide a benefit to the existing congestion in its own right," a spokesperson said.
The works will also facilitate the opening of the new Joe Bonner road.
Donegal County Council has already completed some advance site clearance works in 2020. The local authority completed acquisition of some small parcels of land and following a procurement process, purchased a MOVA ("Microprocessor Optimised Vehicle Actuation") controlled traffic signal system in November 2020 for the tendered cost of €336,000.
Separately, the N56 4 Lane Project is due to commence in the second quarter of 2021.
Tags: