A young Donegal DJ has gained his first ever BBC Radio 1 airplay thanks to UK star Ellie Goulding.
DJ Ois Bosh gained a major boost at the weekend after singer-songwriter Goulding selected his latest track 'Cover It Up' for her exclusive dance mix on Saturday night.
The song aired to millions of listeners across BBC Radio 1 and 1Xtra.
Ois Bosh is the alias of 19-year-old Oisin McLaughlin, a rising star from Muff.
Oisin said he was shaking with excitement at the prestigious feature on American DJ Diplo's show 'Diplo & Friends'.
Thus far, 'Cover It Up' signed to UK based record label Deevu Records has reached over 500,000 streams.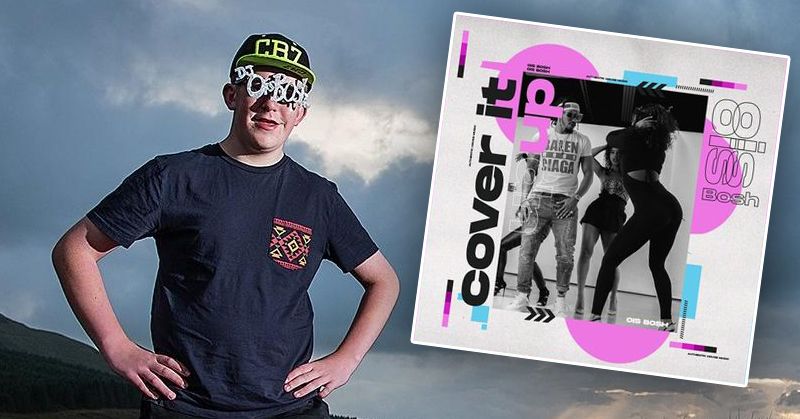 It's no doubt a proud moment for Oisin. Over the past year, his house-dance mix has also received some incredible radio support across Ireland and the UK with plays on 2FM, iRadio and Cool FM. BBC Radio 1 will now join this impressive list.
When asked about this success, Ois Bosh said: "It is a surreal feeling for my track to be played on one of the most prestigious radio stations in the world, I was in absolute shock when I first got news that it had been played, I was shaking with excitement and disbelief.
"I can't believe I achieved this milestone so early in my career. I feel it's given me a huge ambition and determination to get better and better with the production side of my game, the best is yet to come!"
What is next for 'The Bosh'?
"The follow-up to Cover It Up is coming out over the next two months. It is a collaboration with my Dublin cousin who happens to be an aspiring singer/songwriter. He goes under the name of Noah Scolard," Oisin said.
Once the country opens up again, The Bosh promises to be back doing what he loves best; making people dance across Ireland's dancefloors.
"Ois Bosh – Cover It Up" is out on Deevu Records & available to download and to stream on all major streaming platforms.
Visit the Apple music link here
Stream on Spotify: https://open.spotify.com/album/1gXbyV9C1Qkb8nM91GAWoy?si=pp9LUBHhRnaUbgZXkHQsPw
Tags: