Buncrana has become Ireland's fifth worst affected area for Covid-19 following a large outbreak.
More than 80 positive cases have been detected in the South Inishowen region in the past fortnight, representing a 300% jump in just two weeks.
The 14-day incidence rate in the area is 371.1 per 100,000 – two and a half times the national average of 148 per 100,000.
There were 83 new cases in the Buncrana local electoral area between 2nd and 15th March. Cases in the area averaged at 20 in the previous two weeks.
The HSE declined to make a statement on the local issue when contacted by Donegal Daily.
However, it has been confirmed that school-age children are among those infected by the virus.
"As before Christmas Public Health are getting high levels of cooperation from Schools/Teachers/Parents and all concerned," the HSE said.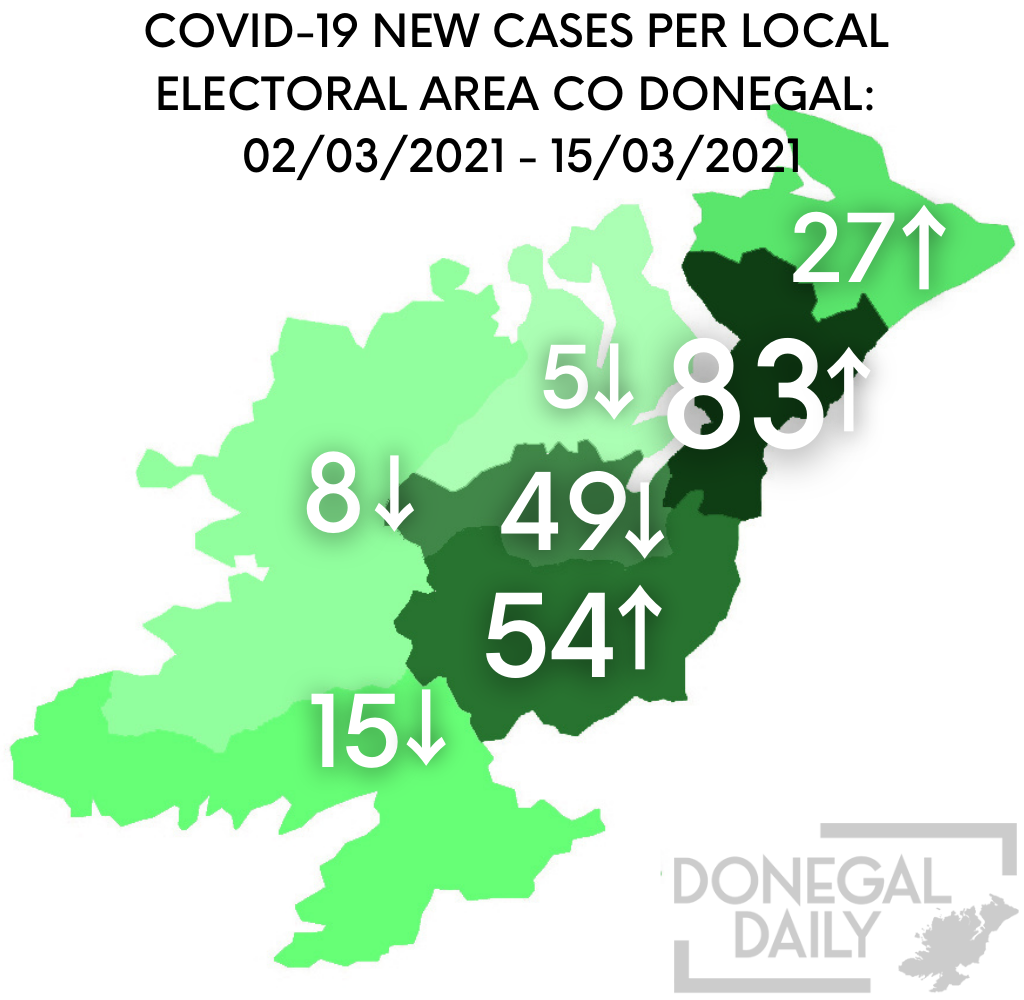 Four local electoral areas in Donegal currently have incidence rates higher than the national average: Letterkenny, Lifford-Stranorlar, North Inishowen and South Inishowen.
Case numbers are up in Lifford-Stranorlar and Inishowen in the past fortnight, while Letterkenny, Milford, Donegal and Glenties have shown improvements in curbing the spread of Covid-19. The Donegal LEA has marked a significant improvement after recording a recent spike of over 100 new cases in the last two weeks in February.
Here is a look at the situation in all Donegal LEAs between 2nd and 15th March 2021.