A massive illegal tyre dump has been discovered near the scenic Barnesmore Gap, Donegal Daily can reveal.
Donegal County Council confirmed it is investigating the matter, and thanked members of the public who brought it to their attention during the week.
"Donegal County Council can confirm that it has an ongoing investigation into the unauthorised disposal of tyres in the Barnesmore area," a spokesperson for the local authority said.
The dump, situated between Ballybofey and Donegal town, consists of a number of large piles, including one that contains around 1,000 used tyres. Some are also strewn across the landscape, and in water pools. The majority appear to be used lorry and car tyres. 
The council took the opportunity to thank the members of the public who reported the Barnes incident. 
"We would also encourage any member of the public who has information regarding any instance of unauthorised waste activity, to call 074 91 53900 from 9am to 5pm Monday to Thursday and 9am to 4.30pm on Friday," the spokesperson said.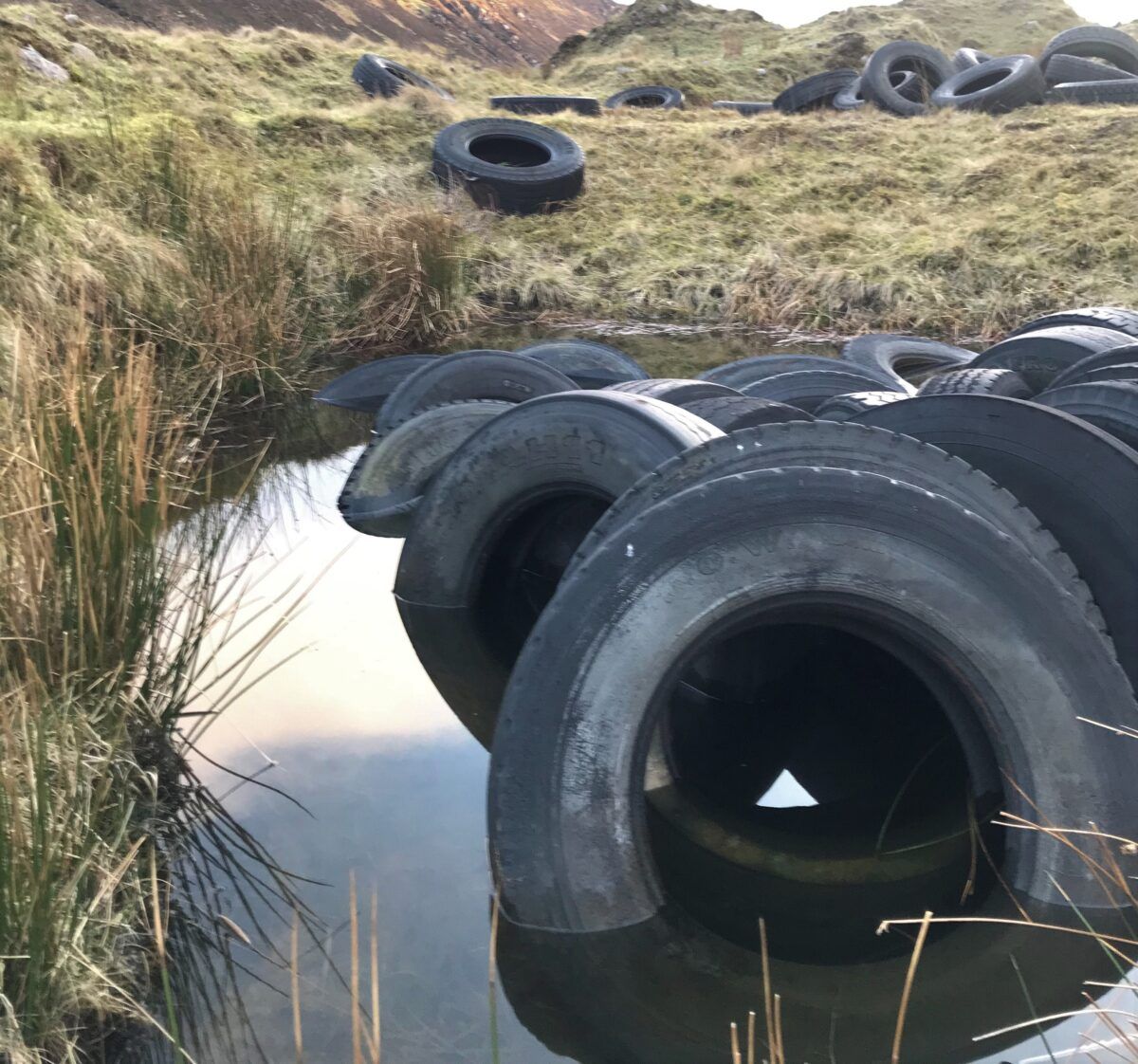 In addition, outside of the council's office hours, or where a member of the public may wish to report an issue directly to the Environmental Protection Agency (EPA), they can make a report through the National Environmental Complaints Line on 1850 365121 or via the EPA's 'See it? Say it?' smartphone app. These services operate on a 24 hour basis. 
"Donegal County Council is committed to thoroughly investigating all reports received," the spokesperson concluded.
Tags: