People across Donegal will be taking part in virtual runs and rocking colourful socks today in support of World Down Syndrome Day 2021.
The celebrations are going virtual this year due to restrictions, but the support remains strong for all those in Donegal who are fundraising and raising awareness for Down Syndrome Ireland.
Some 2,000 people in Ireland, including children and adults with Down syndrome, their families, friends and supporters have signed up for a virtual Purple Run this March. The challenge invites people to run, walk or wheelchair 5km or more and raise money to help support Down Syndrome Ireland's work, including services provided by Donegal Down Syndrome.
Also today, DSI is asking everyone around the country to please wear their most bright and colourful socks, take an image or video and share on social media using the #LotsofSocks4DSI to show their support.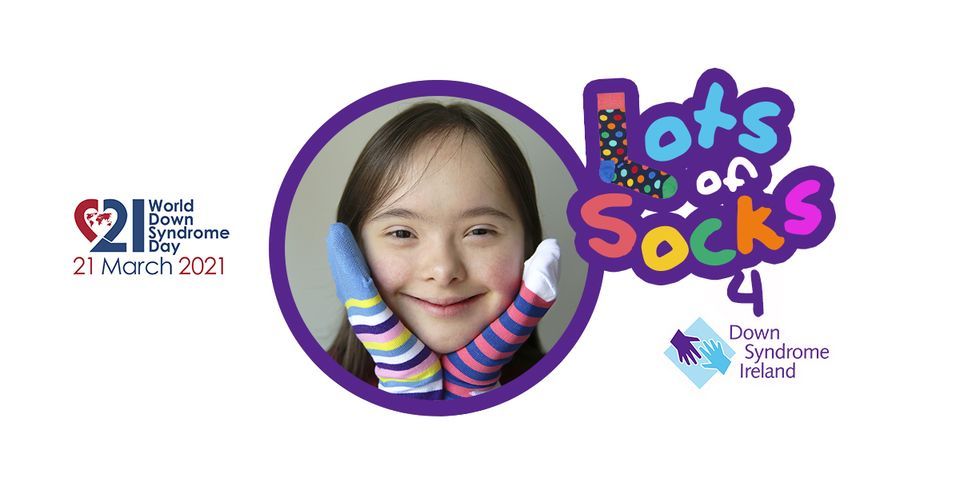 The 'Lots of Socks' campaign represents the extra chromosome that people with Down syndrome have and is internationally recognised to raise awareness about Down syndrome.
This year's events also kick off the charity's 50th anniversary celebrations.
For further information about World Down Syndrome Day or to make a donation,  visit https://downsyndrome.ie/whats-happening/world-down-syndrome-day/.
Tags: