Daffodil Day takes place this Friday, and while volunteers can't take to the streets to sell beautiful flowers, you can still support cancer patients and their families.
The Letterkenny branch of the Daffodil Day fundraising campaign is inviting people to make kind donations to the Irish Cancer Society online on: http://www.justgiving.com/daffodil-day-letterkenny
Over 1,000 people in Donegal will receive a cancer diagnosis each year and Daffodil Day is an important chance to raise funds for services and research and to send people affected by cancer a message of support. 
Here's how generous funds raised in 2020 were spent in Donegal: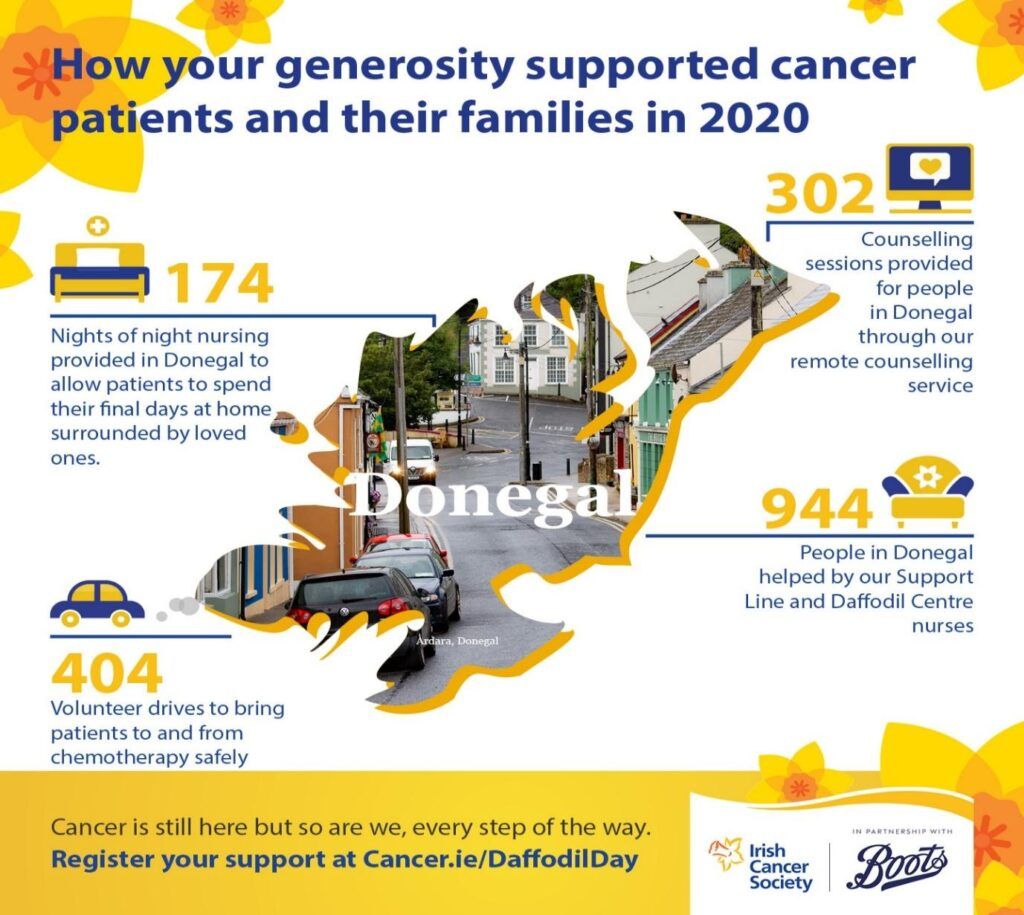 Rosemary Simmons, fundraising lead at the Irish Cancer Society, said: "The people of Donegal have always been generous in their support of Daffodil Day, but this year more than ever, we need your help."
The Irish Cancer Society acknowledge the support of the people in Donegal in previous years and they urge people to continue to support Daffodil Day this year by purchasing items from the Daffodil Day online shop or by making a donation. 
Donations can be made directly to a specific Just Giving Page for Letterkenny by clicking on the local fundraising page: http://www.justgiving.com/daffodil-day-letterkenny   or on the Irish Cancer website www.cancer.ie