Sponsored by So Good Juice – 100% Organic | Home Sown | Home Grown Juices made in the North West – www.sogoodjuice.com
---
This week, Castlefin-based Nutritionist Sorcha McElchar explains how you can still follow a healthy diet and enjoy your Easter eggs this week. Plus, she has a delicious 'real' eggs recipe to make for an Easter brunch.
Food plays a massive role in many celebrations and holidays.  Easter is one of them.  Easter is seen as a Christian holiday, but the name Easter originates from a pagan Goddess called 'Eostre'.  Eostre was celebrated at the beginning of spring.  
After Lent most people just want to overindulge, especially on the things they'd given up for Lent.  Chocolate and sweets are usually the treats people look forward to at Easter, especially chocolate eggs which are pretty much a must.  The egg symbolizes life and rebirth and chocolate eggs first become part of Easter celebrations in the early 1800's.  
An important thing to remember over Easter is that eating healthy doesn't mean depriving yourself of the enjoyment of food.  You can 100% follow a healthy diet and still get your Easter egg!  Here's a few tips to help:
Don't graze.  Having sweet and savoury treats sitting out where you can end up mindlessly eating is probably not the best idea!  A great way to prevent grazing is to keep those treat out of sight (out of sight, out of mind!) and keep yourself occupied with tasks so you don't get bored.  
You don't have to eat all you Easter eggs on Easter Sunday, it's not a race and they won't disappear when the clock strikes twelve!  Not only does eating your Easter eggs (or whatever treats you have) slowly and spreading them out over a few day means they'll last longer, it also is a lot better for your digestive system and blood sugar levels when you don't assault it with a feed of sugar and saturated fat in one go!
Portion control is key!  You can watch my video on portion management here (click the link to visit my YouTube page)

.  This includes your main meals like breakfast, lunch, and dinner as well as your treats.  Piling your plate high with food is just going to make you feel bloated and sluggish.  Don't worry, if you don't eat all the food during that meal you can eat it later.  

Quality over quantity.  This goes for all your food, but I'm mainly referring to chocolate.  Going for dark chocolate (70% cocoa or more) is the healthier choice, but if you don't like dark chocolate a good quality milk chocolate is the next best thing.  White chocolate doesn't have any of the health benefits you get from the flavanols in cocoa.  
Don't forget about the real, non-chocolate eggs.  They're a great source of High Biological value (HBV) protein, Vitamin D, Zinc and Selenium.  They also contain saturated fat, but the type of saturated fat they contain is called a phospholipid and it lowers LDL cholesterol which is the bad cholesterol that clogs up our arteries.  So, kick starting your day with a good eggy breakfast will help keep hunger at bay and hopefully reduce the urge to eat a feed of chocolate eggs!
Below is a nice healthy yet hearty breakfast recipe that you could try this Easter:
Baked Avocado Eggs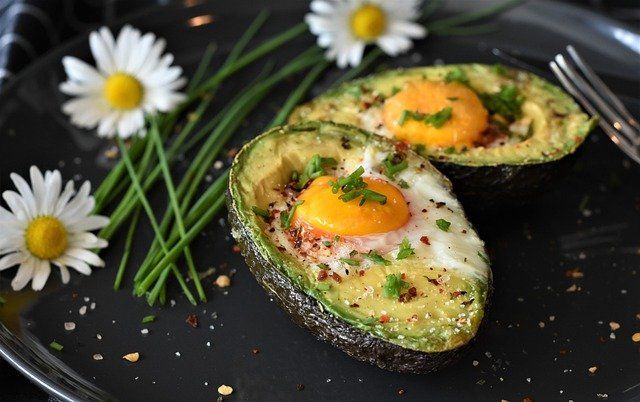 Ingredients
1 ripe avocado

2 medium eggs

A handful of finely chopped chives

Ground black pepper

2 slices of wholemeal bread toasted
Method
Preheat the oven to 220

℃

/Fan 200

℃

Cut the avocado in ½ and remove the stone (keep the skin on)

Scoop out a bit more of the flesh to make the hole slightly bigger

Crack an egg into a jug and first pour the egg yolk into the hole, then slowly pour the egg white in .  One egg per ½ of avocado.

Season with black pepper and chives.

Bake in the over for 10 minutes or until the egg white is firm.

Serve each 1/2 baked avocado egg with a slice of wholemeal toast.
For more, click HERE to follow Sorchas Healthy Living on Facebook.
Tags: