The majority of new Covid-19 cases in Donegal are located in five local areas, new figures reveal.
South Inishowen/Buncrana continues to have one of Ireland's worst Covid-19 incidence rates, with Letterkenny showing similar trends.
In the past two weeks, the Buncrana local electoral area recorded 93 cases of Covid-19, bringing the incidence rate up to two and a half times the national average.
Letterkenny also has one of the country's highest rates of transmission. The number of new cases in the area has almost doubled in two weeks, with 124 new cases detected in the past fortnight.
The Department of Health has released data this evening showing the spread of the virus in each of the seven local authority areas (LEAs) in Donegal between 16th and 29th March 2021.
Five out of seven LEAs in Donegal still have above average rates of Covid-19. See the table below for details.
In contrast, Glenties and South Donegal have had another fortnight of low incidence rates.
Here is a look at the situation in all Donegal LEAs between 16th and 29th March 2021: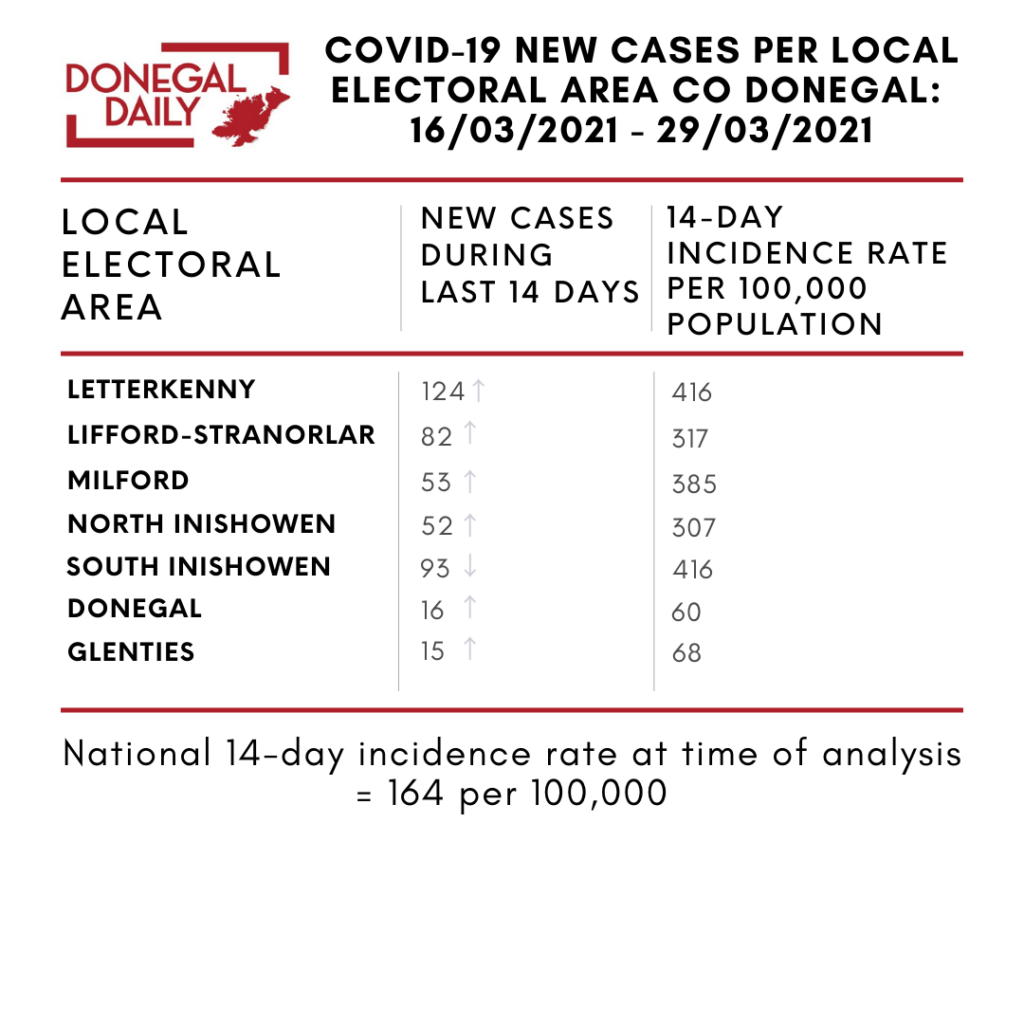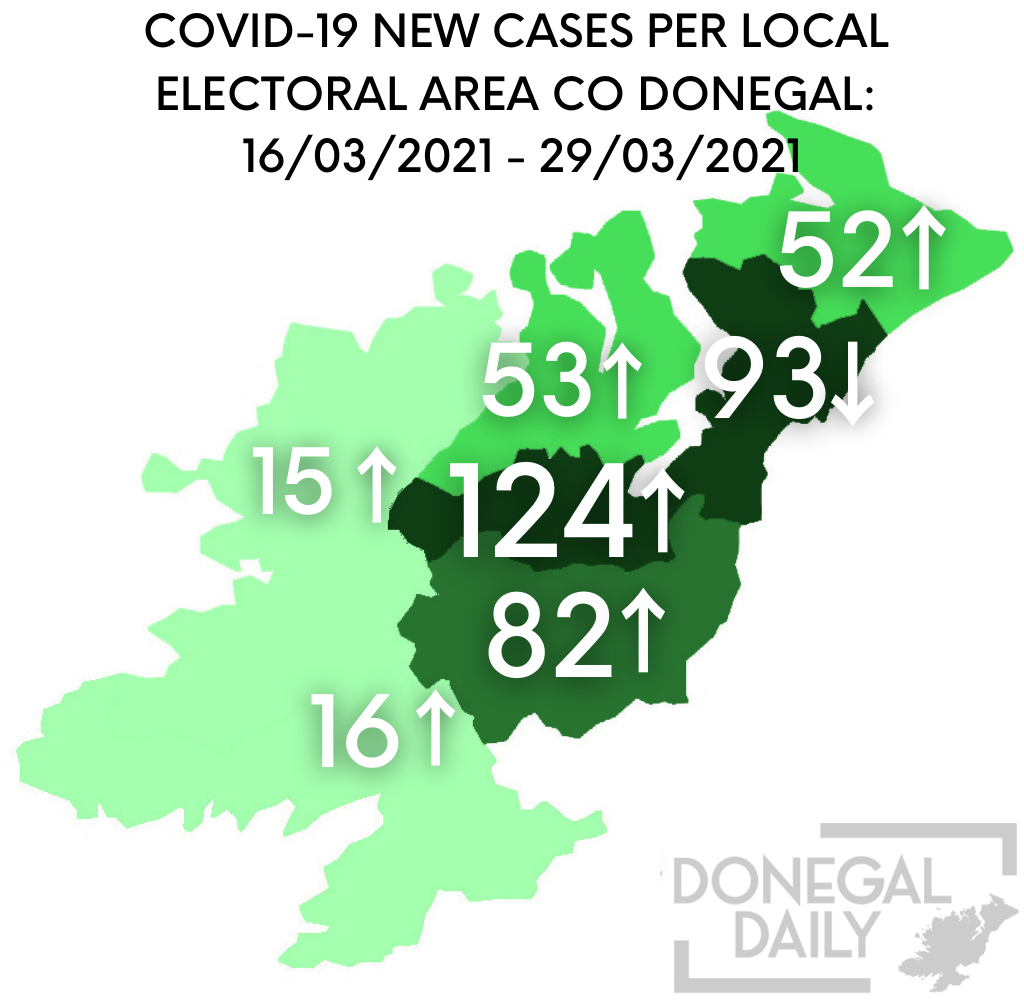 Tags: